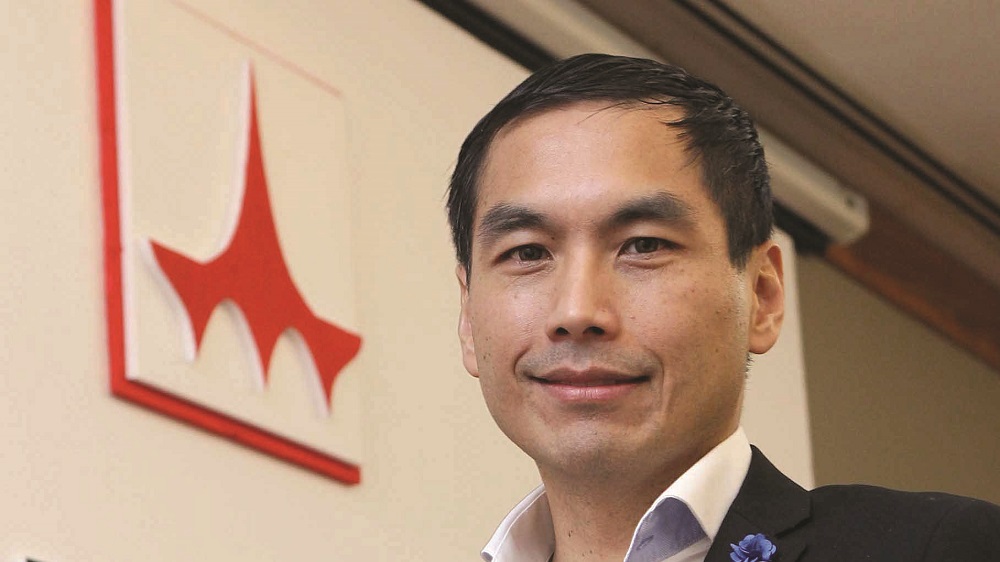 KUALA LUMPUR (May 18): It has been reported that Malayan United Industries Bhd (MUI) has appointed international investment bank N.M. Rothschild & Sons Limited as the financial adviser for the sale of Corus Hotel Hyde Park in London.
The reason for the sale: MUI needs the financial resources "to put its turnaround plans into action".
"For a turnaround to work, we need three ingredients — first, the need to have a vision; second, the people to realise it, and thirdly, the resources to be able to do so. Hence, we have to look at the recycling of our assets and divestments," MUI chairman and CEO Andrew Khoo Boo Yeow (pictured) told The Edge Malaysia.
It has been reported that MUI is currently "at the halfway mark of a three-year turnaround plan, which includes a corporate and capital restructuring, asset rationalisation and business transformation exercise".
"We appointed Rothschild as we wanted to do a proper exercise in which we could the derive the actual market value for the asset and realise the best possible price," Khoo said.
He also revealed to the weekly that before Rothschild's appointment, MUI "received an offer of slightly more than £200 million (RM1.07 billion) from an interested party".
"It's been more than a year since I took over, and my father has left [the group] in my hands to help drive the business in a new direction," Khoo said.
"From my perspective, I need to look at the group on a holistic level. When we unlock an asset [of this magnitude] we can reinvest in other [ventures]. The ultimate purpose is to drive further value for our stakeholders."
According to the business publication's report, MUI is open to sale options: "whether an outright sale, or a sale and potential leaseback in which the management of the hotel is still retained" by the group.
"At this stage, it is still too early to say, but we are looking at identifying a buyer within the next three to four months. Since the appointment of Rothschild two weeks ago, there has already been some interest expressed," Khoo explained.
Meanwhile, MUI's "flagship" property development of Bandar Springhill township in Negeri Sembilan has recorded an 85% take-up rate for its latest launch of double-storey terraced homes.
"Those units are priced at RM400,000 or less. For [our property division], we need to find a sweet spot that is affordable, yet modern and contemporary, and importantly, meets the needs of the target market," said Khoo.
MUI founder Tan Sri Khoo Kay Peng is Andrew's father. Tan Sri Khoo stepped down early last year after "four decades" and handed the helm of the group to Andrew, the second oldest son.