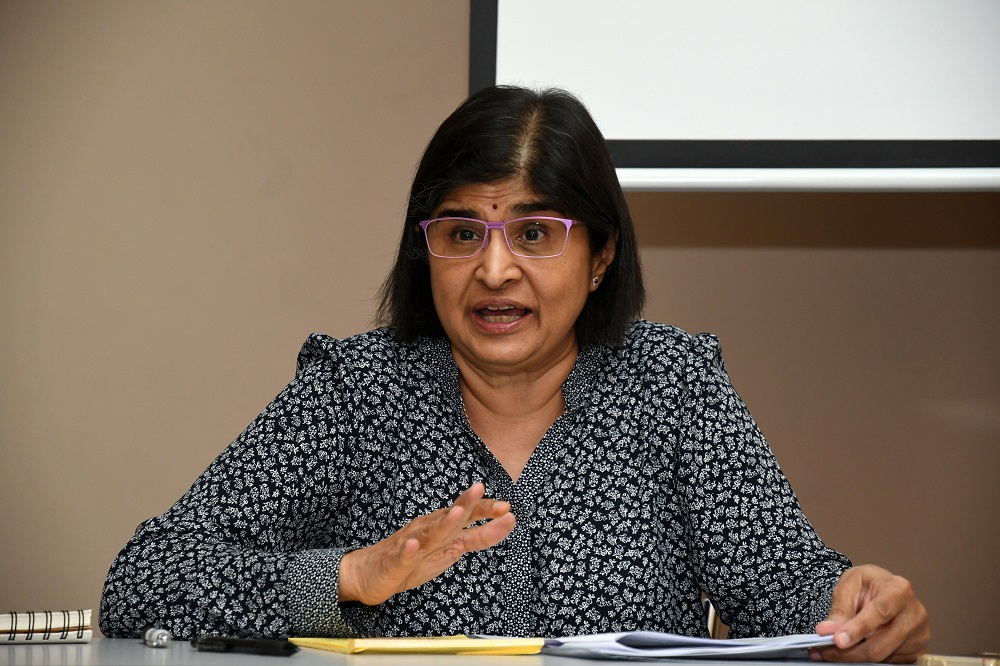 KUALA LUMPUR (May 18): Datuk Ambiga Sreenevasan said Federal Territories Minister Khalid Samad is still her friend but she also reminded the latter that "friends will hold each other to higher standards".
Ambiga, who is former Bar Council president, said: "I agree we are friends. We stood shoulder to shoulder on the platform of transparency, integrity and good governance. We fought together for that."
"So yes we are friends. I am glad he has invited Cynthia [Gabriel, executive director, Centre to Combat Corruption and Cronyism] and myself to meet, and we will go to see him.
"And I tell you, friends will probably be holding you to a higher standard than they would anyone else," Ambiga was reported saying by Malaysiakini at townhall meeting with Taman Tun Dr Ismail (TTDI) residents today.
She added that "there was nothing personal in her criticisms" of Khalid's new proposals for the Taman Rimba Kiara project.
Segambut MP Hannah Yeoh who was speaking at the same event also called Khalid a "friend" who had stood by her side before to protest against a private development project in Selangor during her time as Subang Jaya assemblyperson.
"Yes, Khalid is my friend. But friends can also disagree and friends must disagree if what we're fighting for is not for the people," she was reported saying by the news portal.
Khalid had on Thursday said he was disappointed that his "friends" did not try to meet him before criticising the project through the media.
"I don't know how many times you have gone and met with the Taman Tun Dr Ismail residents but you have not sat and met with me even for one minute.
"So how can you make comments after listening to one side of the story?
"If you can go and talk to the resident so many times, why don't you come and see me? Just come once and I can explain to you and I will show you all the documents.
"This is very, very disappointing because we were all friends," said Khalid.