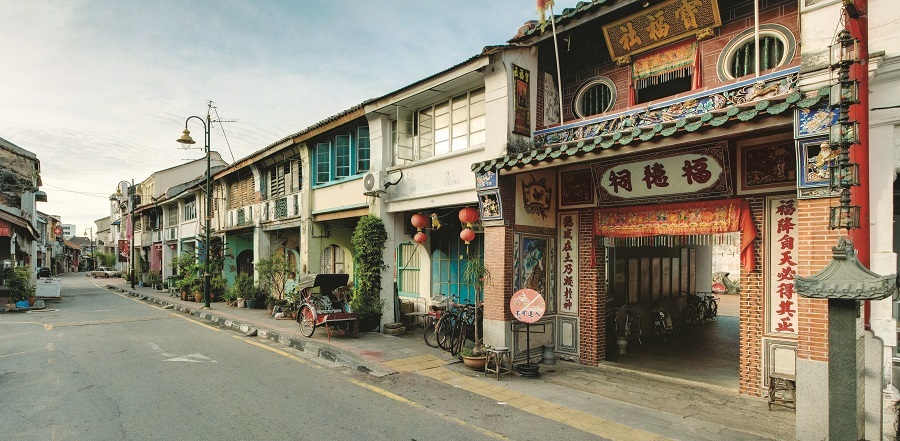 GEORGE TOWN (May 23): Increases in rent (of up to four times previous prices, or more) over the past five years, has decades-old businesses shutting up shop, and residents leaving George Town.
Having achieved the status of UNESCO world heritage site in 2008, the influx of tourists (3.8 million visitors in 2018) and rising rents have changed the city.
Reuters reports that in a bid to repopulate the city, the council is refurbishing six dilapidated pre-war shophouses and aiming to draw a new generation of residents — students and tech-savvy entrepreneurs — into the heart of the city.
Inspired by co-living spaces that can be seen springing up in crowded, expensive cities from London to Hong Kong, the spaces typically feature private bedrooms, and tenants sharing a kitchen and living room.
George Town's Mayor Yew Tung Seang is reported as saying that it will boost affordability and help to attract young tenants who would not otherwise have been able to move to the city.
"Everything was converted into hotel, hotel, hotel — it became a tourist town," Yew was quoted as saying. "Eventually what we are hoping to see is a vibrant city where people stay in the city."
Since 2000, when rent control laws were repealed, the population of GeorgeTown has been falling, and the number of permanent residents in the city almost halved between 2007 and 2009 to just 10,000 as owners of heritage properties sold or renovated them to fetch higher rents, according to a report by Khazanah Research Institute.
The number of hotels in the city meanwhile rose nearly 60% between 2009 and 2013.
"Co-living and co-working is not easy to succeed, I know that," said Yew. "Our ultimate idea is that people will move back to George Town and stay here."
Visitors have been disappointed by the transformation of George Town into a tourist town, says Joann Khaw, a tour guide of over 25 years and a heritage conservation campaigner.
She has been asked to move away from the heritage areas by tourists who ask to see the more authentic side of local life.
"How many residents are there left? These are all trinket shops, cafes, guest houses and bars. The tourists would tell me, 'we have this at home, we don't need to come all the way to see this'," she said.
Reuters reports that UNESCO said that it was "following up on conservation issues" with Malaysian authorities.
Penang's Chief Minister Chow Kon Yeow was quoted as saying that projects such as the refurbishment of old shophouses were "a drop in the ocean".
"Even if (the project) is successful, that shophouse will no longer have the same trade (as) before it was refurbished," he said.
"It's difficult, it's very challenging — probably no solutions. The city will transform itself — slowly but surely — and lose the universal values that earned us the UNESCO listing. That is a big challenge.
"The old George Town will be lost, bit by bit," he said.