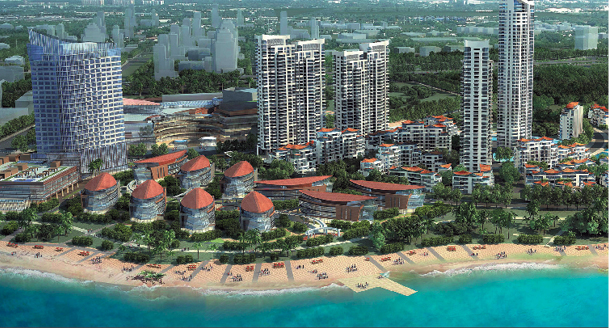 IOI Properties Group Bhd (May 28, RM1.24)
Reiterate buy with an unchanged target price of RM1.76: IOI Properties Group Bhd's third quarter financial year 2019 (3QFY19) earnings came in above our and market expectations. Sales from South Beach Residences in Singapore have helped boost earnings further. We expect 4Q earnings to be even stronger as it is typically the strongest quarter in its financial year. This will also be driven by the maiden launch of Xiang An, as well as the sale of remaining South Beach Residences. The company is also a beneficiary of the Mass Rapid Transit Line 2 and East Coast Rail Link projects. The stock is our top pick for the sector.
Despite the drop in its year-to-date revenue, IOI Properties' net earnings still grew, largely due to the property sales from South Beach Residences, in addition to the stable growth from its property investment division. The overall effective tax rate was higher due to a higher tax rate in China.
New property sales reached RM344 million versus RM462 million in 2Q. This brings nine-month new sales to RM1.38 billion. Of the total, projects in Malaysia contributed 58%, while Singapore and China made up 2% and 40%. The sales in Malaysia were largely from the monetisation of unsold inventory. The company's unsold completed inventory stood at RM2.17 billion, relatively unchanged from last year's numbers.
We think IOI Properties could possibly achieve RM1.8 billion to RM2 billion new sales by the end of FY19 (June), given that it plans to roll out the first launch of its Xiang An (Xiamen 3) project next month. This is the company's third project in Xiamen, and the launch gross development value (GDV) is around one billion yuan.
Meanwhile, we expect South Beach Residences (GDV: S$1 billion [RM3.04 billion]) to contribute further in the coming quarters. We understand the project was already more than 40% sold (or S$523 million sales) as at mid-May 2019. Hence, it should continue to help lifting IOI Properties' bottom line in 4QFY19 and FY20.
In view of the strong results, we raise our FY19 to FY21 earnings 8% to 13%. Unbilled sales have improved slightly to RM638 million from RM567 million as at 2QFY19. — RHB Research Institute, May 28