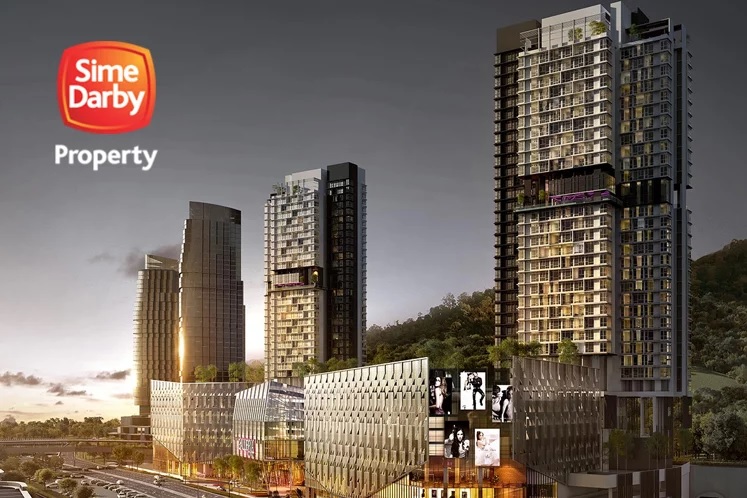 KUALA LUMPUR (May 30): Sime Darby Property Bhd's net profit jumped nearly eight times to RM265.08 million or 3.9 sen per share for the first quarter ended March 31, 2019 (1QFY19), versus RM33.67 million or 0.5 sen per share last year mainly due to the disposal gain from Darby Park Executive Suites, Singapore for RM203.4 million.
The property developer attributed the improved earnings to better performance across all three segments, namely property development, property investment, and leisure and hospitality segments.
Quarterly revenue was up 2.79% to RM575.13 million from RM559.5 million in 1QFY18, according to the filing with Bursa Malaysia yesterday evening.
On its property development segment, its performance improved significantly by 110.6% to RM71.77 million due mainly to higher sales and development activities.
Meanwhile, its property investment segment registered a profit of RM6.6 million versus a loss of RM3.2 million last year, on higher contribution from facility and asset management services, lower operating expenses resulting from cessation of non-core business units and higher occupancy rate achieved at Melawati Mall of 84% compared with last year's 78%.
The company's leisure and hospitality, on the other hand, reported lower loss of RM4.8 million compared with RM5.3 million in 1QFY18, thanks to higher revenue recorded by TPC, Kuala Lumpur.
"This is a good start to the year. It is still a challenging market but we are executing strategies to deal with it and we believe we are on the right track. The strong reception for our launches indicate that people are still willing to pay for quality products in great locations and at reasonable prices," said its acting group chief executive officer Datuk Wan Hashimi AlBakri Wan Amin Jaffri, in a separate statement.
"Government initiatives like the Home Ownership Campaign (HOC) and other incentives have certainly created some excitement in the market which is expected to improve consumer sentiment further," Wan Hashimi added.
Sime Darby Property has also recorded a net sales value of RM403.1 million for the first quarter, 57% higher, from the same period a year ago.
As at March 31, 2019, Sime Darby Property's total unbilled sales stood at RM2.1 billion.
Moving ahead, the group's board of directors expect the results for the financial year ending Dec 31, 2019 to be satisfactory, barring unforeseen circumstances.
Sime Darby Property said it is confident of achieving its sales target for the year following the success of its marketing campaigns, adding that the government's effort to support the industry with HOC 2019 have also provided a much needed boost for the property market amidst the broad market slowdown.
For the first three months of 2019, the group had launched a total of 474 units with a combined gross development value of RM362.8 million and an additional 600 units, worth more than RM550 million in April 2019.
This is in line with the group's launch target of between RM2 billion to RM2.5 billion for the full year.
Shares of Sime Darby Property closed up 3.5 sen or 3.55% at RM1.02 yesterday, for a market capitalisation of RM6.94 billion. Over the past year, the counter has fallen some 29% from RM1.31.