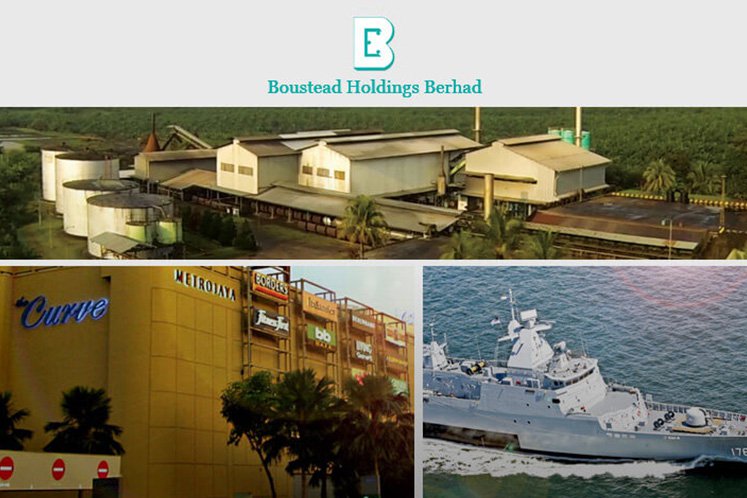 KUALA LUMPUR (May 31): Boustead Holdings Bhd, the key contributor to Retirement Fund (Incorporated)'s (KWAP) dividend, slipped into the red for the first quarter ended March 31 (1QFY19), posting a net loss of RM22.4 million, from RM6.1 million net profit registered in the corresponding quarter last year, on the back of losses incurred in the plantation, heavy industries and property segments.
In a filing with Bursa Malaysia, the diversified group noted quarterly revenue increased 11.32% to RM2.51 billion, from RM2.3 billion posted a year prior.
Earnings per share (EPS) dipped into losses, with a loss per share of 1.11 sen posted in 1QFY19, from 0.30 sen profit per share seen last year.
The group attributed its loss to deficits seen in its heavy industries, property and plantation segments, and that the allocation of earnings to non-controlling interests and perpetual sukuk holders contributed to the loss as well.
On its prospects, the group said its plantation division's gain from the sale of Seberang Perai Utara land in Penang will boost earnings for FY19, while operating performance is expected to be challenging. However, it expects growth in crop production as a result of a larger operational area, as well as increased operational efficiencies.
Its pharmaceutical segment is expected to remain positive, as the segment is expected to increase its product portfolio.
Meanwhile, its property segment is expected to see more progress billings from ongoing and upcoming housing projects, while the hotels the group manages are expected to yield satisfactory results, the filing added.
Affin Bank Bhd is expected to drive its finance and investment segments earnings, with the littoral combat ships (LCS) and littoral mission ships (LMS), as well as maintenance, repair and overhaul activities to contribute to its heavy industries division.
"While challenges persist in 2019, which is set to see moderate growth due to the slowdown in global, as well as domestic demand, the group remains cautiously optimistic about its long term prospects," the group said.