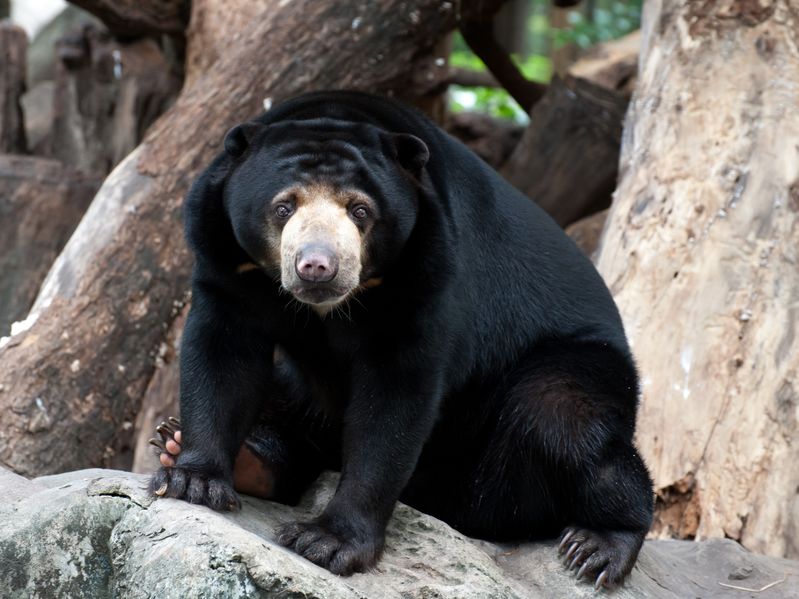 KUALA LUMPUR (June 12): The singer who was reported to have kept a sun bear in her condominium unit today pleaded not guilty to two charges of keeping a sun bear cub without a permit and confining the animal in a non-conducive environment.
Zarith Sofia Yasin, 27, allegedly committed the offence at her Sentrio Pandan condo home at Desa Pandan on June 8 at about 8pm, reported The Star today.
She was charged at the Sessions Court here today under Sections 69 (1) and 86 (1)(e) of the Wildlife Conservation Act 2010 with keeping the animal without a permit and in an environment that is not conducive to the sun bear's well-being.
Judge Manira Mohd Nor allowed Zarith bail of RM10,000 with one surety and ordered her to report to the nearest police station every month. She was also asked to surrender her passport.
Deputy public prosecutor Munira Zainal Abidin had earlier objected to bail for Zarith based on the fact that keeping a sun bear is considered a serious offence. She also added that Zarith "might disturb potential witnesses in the coming trial".
"If the court wants to impose bail for her, then the amount should be RM30,000," Munira wa reported saying.
Zarith's lawyer Haaziq Pillai Abdullah dismissed the possibility of witness tampering.
"Bail is to secure her attendance in court. It should not be excessive," he said, and added that Zarith only earns just RM3,500 a month.
Zarith faces a maximum fine of RM200,000 or 10 years in jail for keeping the protected sun bear without a permit.
The sun bear was allegedly found in her home after neighbours heard "screams" coming from the condo unit.