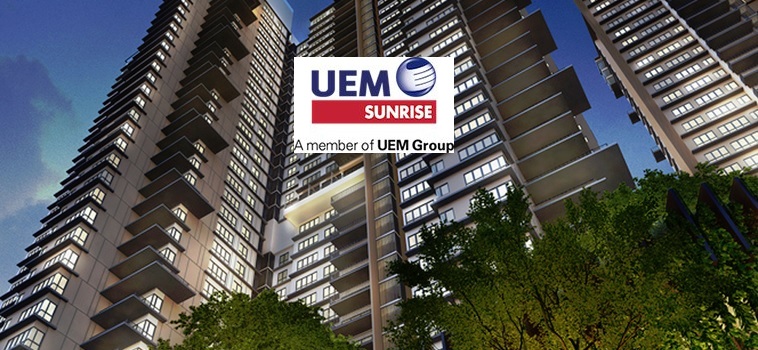 KUALA LUMPUR (June 15): UEM Sunrise Bhd is planning to downsize its high-end residential resort and beach club development in Desaru, Johor, conceived six years ago, in a move to conserve cash and limit exposure.
In an exchange filing yesterday, UEM Sunrise said the existing residential resort development will be revised from 680 acres to 228 acres, a size the company said will be much more "manageable".
It said the development will be undertaken by Desaru North Course Residences Sdn Bhd (DNCR), a joint venture company (JVco), whch is one of three Jvcos owned by UEM Sunrise and Khazanah-owned Themed Attractions Resort & Hotels Sdn Bhd (TAR&H).
TAR&H is notable for its involvement in the development of Legoland Malaysia, KidZania, and Sanrio Hello Kitty Town.
According to UEM Sunrise, save for the revised land area, the intended transfer of the Desaru land to the Jvcos, as stated in agreements dated June 2012, will be cancelled.
Following the revision, the new land purchase consideration to be retained by DNCR amounts to RM120.8 million, as opposed to the original purchase price of RM485.3 million.
This means the excess amount of RM73.4 milion that has been paid to TAR&H shall be consolidated and refunded to DNCR, as UEM Sunrise has paid RM194.1 million to date.
"The RM73.4 million to be received by DNCR from the land refund, together with the subscription of RM33.6 million of new shares in DNCR by TAR&H group to maintain its 49% equity interest in DNCR, will result in an amount due from TAR&H group to UEMS of about RM107 million.
"For clarity, the proposed settlement will not involve any transfer of cash," said UEM Sunrise.
This is as UEM Sunrise plans to buy from TAR&H a theme park building measuring 64,379 sq ft lettable area and retail space of 146,864 sq ft in Somerset and Marina Walk Puteri Harbour, for RM145 million.
The remaining RM38 million, after setting off the proposed settlement with the theme park consideration, will be settled in cash and paid annually over a five-year period after the execution of definitive agreements.
In its filing, UEM Sunrise said these changes will not only allow it to reduce its exposure in Desaru, but help save an additional investment of RM148.5 million, which would have been required to settle the remaining original land purchase price.
"This helps to conserve UEM Sunrise's cash position, as the development potential of the remaining 452 acres of the Desaru Land is not expected to be realised in the immediate future," it said, adding that the revised land area that has been retained, in contrast, has immediate development potential.
"With the savings from the reduction in the financial commitment... UEM Sunrise is able to consolidate its position and focus its resources and funding towards its flagship developments in Puteri Harbour.
"Taking control of the Marina Walk retail assets will enable UEM Sunrise to implement its plans to curate and bring vibrancy to the overall Puteri Harbour development as one of the key catalysts for this area," it said.
UEM Sunrise has some 726 acres of land in Puteri Harbour with a development potential of more than 15 years and a total gross development value estimated at RM17 billion, the property developer added.
At market close yesterday, shares in UEM Sunrise settled unchanged at 86 sen apiece, valuing the group at RM3.9 billion.