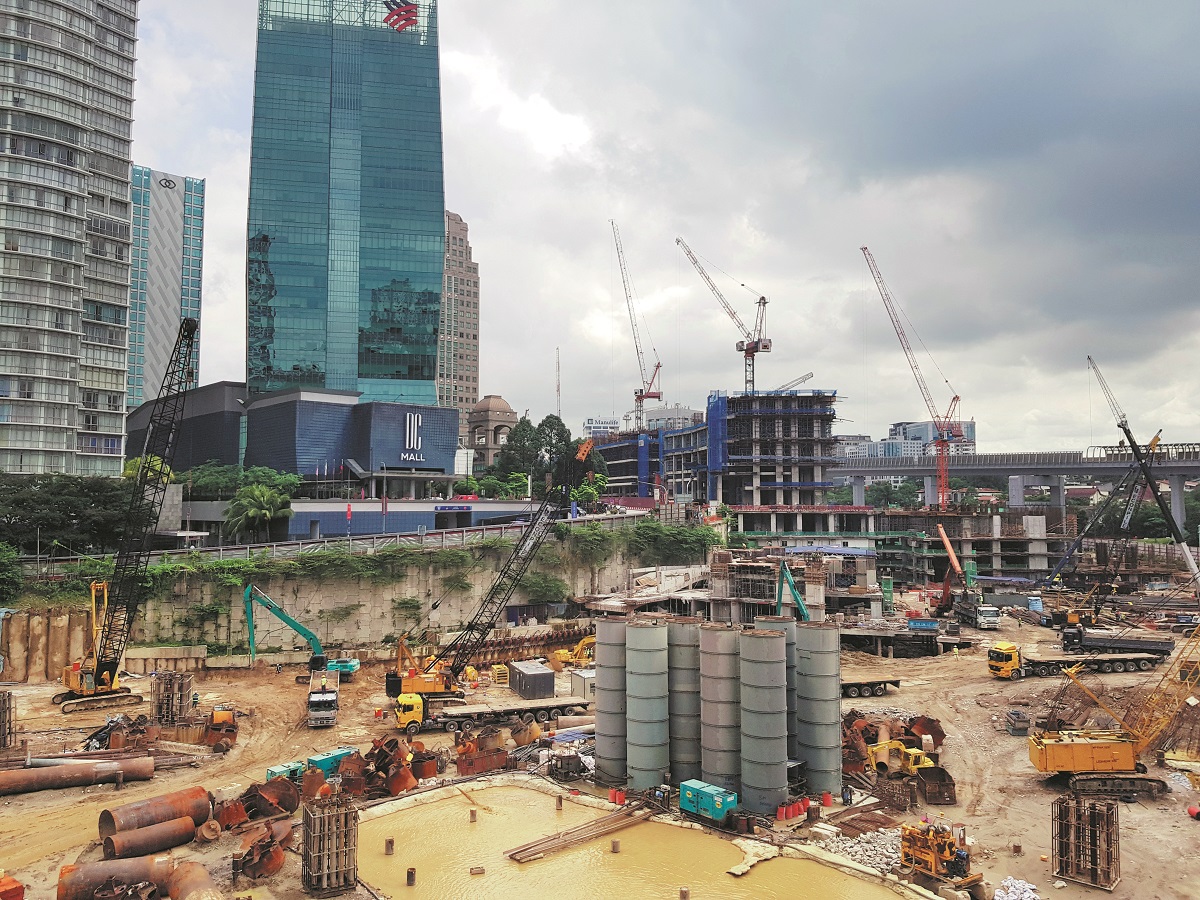 KUALA LUMPUR (June 22): According to a report by The Edge Malaysia, the 1.2 million sq ft worth of office space in Pavilion Damansara Heights "is believed to have been fully taken up".
The weekly was told by Pavilion Sales Gallery that "all units have been sold" when the publication called to enquire about office space for sale.
A source, however, told the weekly that "only one floor of a strata office block, measuring about 10,000 sq ft, is currently still available for sale".
The Pavilion Damansara Heights is an integrated development (including a retail mall and luxury residences) by Pavilion Group in partnership with the Canada Pension Plan Investment Board, with Impian Ekspresi Sdn Bhd as the vehicle for the 51:49 joint venture.
According to reports earlier this year, director of sales and marketing for 1 Pavilion Property Consultancy Datuk Tracey Lai said that "public-listed companies and local corporations were en-bloc buyers of the nine corporate towers while the strata suites had been purchased by small and medium enterprises and individual investors".
The business weekly also reported that "all three residential blocks in the development have seen robust sales". The three blocks are Crown, Regency and Windsor. They (two 57 storeys and one 50 storeys) offer a total of 1,314 residential units.
Crown and Regency were launched earlier and "are believed to be 80% sold" while the take-up of Windsor "is said to be 70%", said the report.
Robert Ang, director of estate agency at Rahim & Co told the publication that the project "has all the right ingredients for success".
"The project is located on a good site and thus offers a great frontage. It is also next to two MRT stations (Pavilion Damansara Heights MRT and Semantan MRT).
"Moreover, the office towers — standing at 11 to 15 storeys high — are bite-sized and thus not too pricey.
"No doubt there is a glut of office space. But that doesn't mean that everyone is doing badly. This is a mixed-use, top-level transport-oriented development," Ang added.
Meanwhile, CBRE | WTW managing director Foo Gee Jen told the business weekly that he "is pleasantly surprised" by the robust demand at Pavilion Damansara Heights.
"This is fantastic news. The project's location is prominent while the connectivity is excellent. This is why despite the very challenging market, the take-up is good," Foo said.
He said "buyers looked at the project's potential due to its seamless accessibility and the fact that it is only two stops away from KL Sentral, the transport hub of the city and gateway to KLIA".
"The 1.1 million sq ft Pavilion Lifestyle Mall will provide F&B and retail experience to the office occupiers," Foo added.