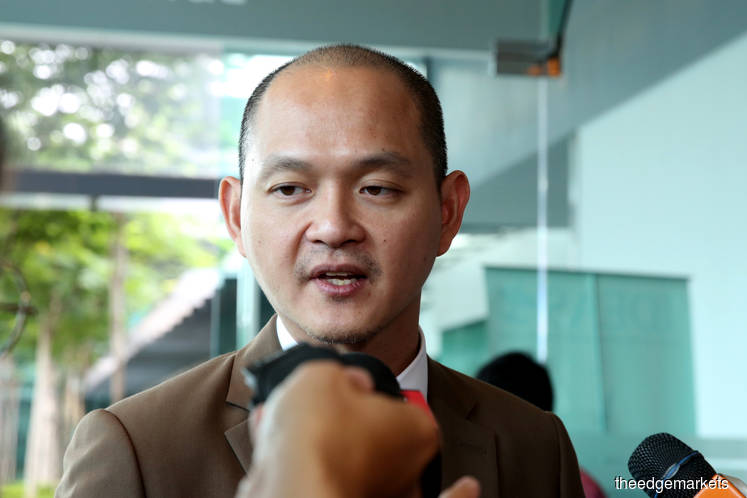 KUALA LUMPUR (June 28): Malaysian drivers would have to pay extra for toll, with an increase of almost up to 67%, if there had not been a change in government.
"If there has not been a change in government, and this proposal to acquire these tolls is not put in place… the toll rates for the Damansara-Puchong Highway (LDP) would increase from the current RM2.10 to RM3.10, under the current concession agreement," said International Trade and Industry Deputy Minister Dr Ong Kian Ming in his keynote address here today. This would mean a 48% hike in toll rate.
He was speaking at the Institute for Democracy and Economic Affairs (IDEAS), which is hosting a public forum titled "The Next Four Years: What Now for Malaysia?"
"I've gone through all these concession agreements in the past, even before we formed the new government, so I'm fairly familiar with the details and you are basically paying RM1 more to be stuck in the traffic jam," he added.
Some of the tolls under SPRINT, Ong highlighted, namely Damansara Toll would have seen a 25% to RM2.50, from the current RM2. The toll at Kerinchi Link would be up 40% to RM3.50, from RM2.50, while the toll at Penchala Link would have grown as much as 67% to RM5, from RM3.
Yesterday, Gamuda Bhd said its board of directors was in favour of accepting the federal government's offer to take over all four toll concessionaires linked to the group for a combined RM6.2 billion at the enterprise value.
The concessionaires involved are Lingkaran Trans Kota Holdings Bhd (Litrak), Sistem Penyuraian Trafik KL Barat Holdings Sdn Bhd (Sprint), Kesas Sdn Bhd and Projek SMART Holdings Sdn Bhd.
He noted that instead of allowing these toll hikes, or alternatively to compensate the toll concessionaire, the government is taking that money for compensation to acquire the tolls, with the promise of off-peak toll discounts and no increase in toll rates.
"In addition, by acquiring these four tolls, this actually takes away the temptation for the government to defer compensation for toll concessionaires in exchange for extending the toll concession periods," he said.
He noted that this was something done frequently by the previous government, whereby the government would not want to pay the toll concessions for not allowing toll rate increase, but instead would extend the length of the concession by 10 to 15 years, and 20 years for some cases.
Nonetheless, he pointed out that these acquisitions of the tolls, which will be funded by the proceeds on the toll collections, would have no cost implications to the government.
"It (the acquisition) would not increase our budget deficit. It is fully funded by payments by this special purpose vehicle that will come from the toll collection, and you would still be able to enjoy discounts during off-peak hours," he added.