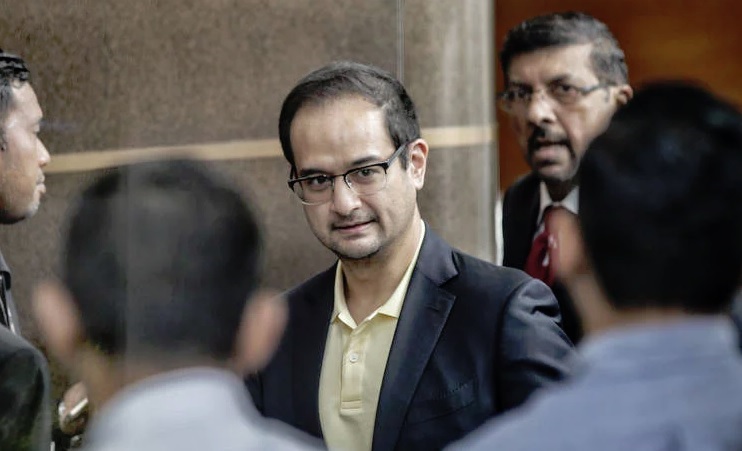 KUALA LUMPUR (July 5): Hollywood producer Riza Shahriz Abdul Aziz, the stepson of former premier Datuk Seri Najib Razak, has been charged with five counts of money laundering at the Kuala Lumpur Sessions Court today for receiving unlawful proceeds totalling US$248.17 million.
The charges were read to him before Sessions Cout judge Rozina Ayob, relating to five offences committed betwen April 12, 2011, and Nov 14, 2012, in the US and Singapore.
"Do you plead guilty?" said the judge.
"I plead not guilty. I claim trial," said Riza.
Judge Rozina Ayob set bail at RM1 million with two sureties, with all passports to be confiscated, although Riza said he does not have any valid passport and that there is currently a travel ban on him.
The case mention is set at Aug 9 for all documents to be submitted.
The prosecution was led by former federal court judge Datuk Seri Gopal Sri Ram and deputy public prosecutor (DPP) Ahmad Akram Gharib, while lawyer Datuk K Kumaraendran represented the defence.