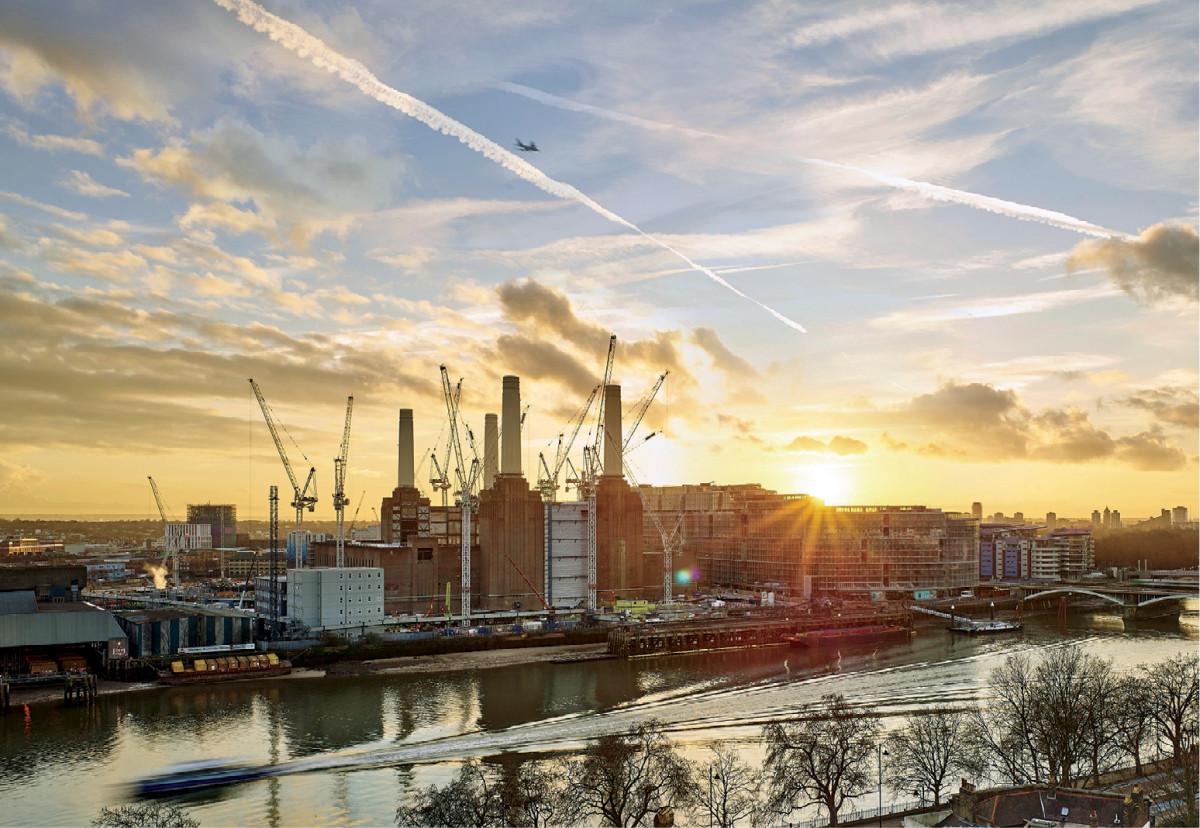 The industry, the market and the people may have had their doubts when they first heard of the multi-billion pound Battersea Power Station (BPS) development in London by a Malaysian consortium, but the BPS team has not let naysayers distract them from their work, which is targeted for completion next year.
With over 3,000 people working relentlessly and £2 million (RM10,337,200) poured into the development every day, the early phases of the project are to be delivered and its iconic chimneys will be unveiled to the public in 2021.
Developed by Battersea Power Station Development Company Limited (BPSDC), the mixed development is led by a consortium formed by Sime Darby Property Bhd, S P Setia Bhd (each has a 40% stake) and the Employees Provident Fund (20%).
The 42-acre development on the south bank of the River Thames at Nine Elms is expected to be developed over seven phases and will have a total gross development value of £9 billion.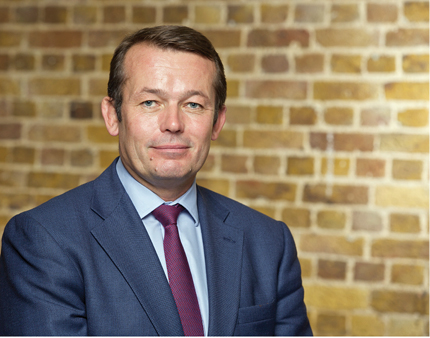 The iconic chimneys were used by the Royal Air Force to guide its pilots back home during World War II while the power station once served 82,000 homes in London and even supplied power to Buckingham Palace.
For its most anticipated phase two development — The Power Station, the 86-year old derelict power station building, will be transformed into London's newest town centre.
To preserve the power station's facade, some £40 million has been invested to restore the stunning chimneys including for the purchase of 1.8 million bespoke red bricks that match the original ones on the Grade II-listed heritage building.
BPSDC has even engaged the original brick manufacturers, Northcot Brick and Blockleys, to supply the handmade bricks. Restoration will take some time as it involves a complicated process combining prefabricated construction and brick construction.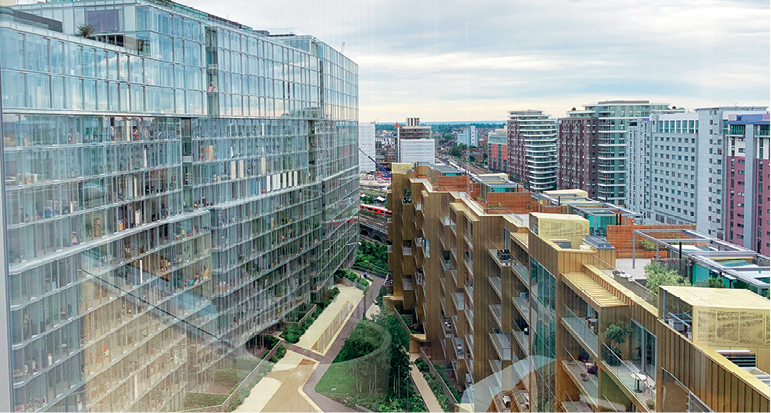 Its intangible value
The charm of the beautiful chimneys has drawn Apple Inc to lease 500,000 sq ft of office space inside the heritage building as its UK campus.
When it opens in 2021, around 5,000 employees will be working in the office spaces above a retail mall.
BPSDC chief executive officer Simon Murphy says, having attracted such a significant tenant here has proven that preserving and repurposing the heritage building is the right thing to do for long-term investment.
From a business perspective, he concurs that demolishing and rebuilding is definitely more profitable, as the developer could have just built and sold and walked away with profits.
"But preserving and repurposing every space requires a lot of effort and investment.
"It's not easy to fix an old building like this, to rebuild the damaged parts while trying to retain its original facade. Nevertheless, the results will be incredible and the long-term returns on investment would be high," he tells EdgeProp.my during a luncheon with the Malaysian media on June 25, 2019.
"If not for the stories behind Battersea Power Station and its heritage value, it will just be like any other office building and Apple won't choose us. No matter what state-of-the-art technology one puts in, it won't have an irreplicable unique selling point that attracts tenants and property buyers," he adds.
"Demolish and rebuild will make us just like others, the identity will not be there. It's the story that makes us stand out from others, globally," stresses the CEO who has taken part in the development since 2013.

The old power station building was shut down and locked since the 1980s after it was decommissioned between 1975 and 1983. It had remained empty since then, before the BPS development began in 2013.
For decades, people could only view the historic landmark from outside or from movies which featured the location such as Children of Men, The Dark Knight and The King's Speech.
"Repurposing the building will give it new life, making it a community-friendly place where people can come to have activities, a place where they know its history but never had a chance to come in to experience," says Murphy.
Phase one, also known as Circus West Village, which is located next to the power station building, has been completed and is now home to 1,000 residents and offers as many as 20 retailers (95% leased).
Its unique retail offerings, including award- winning food and beverage operators — Fiume, Wright Brothers and The CoffeeWorks Project, London's oldest and prestigious luxury florist Moyses Stevens as well as the much-loved hair and beauty salon for celebrities — Paul Edmonds, have enticed Londoners looking for a different retail experience.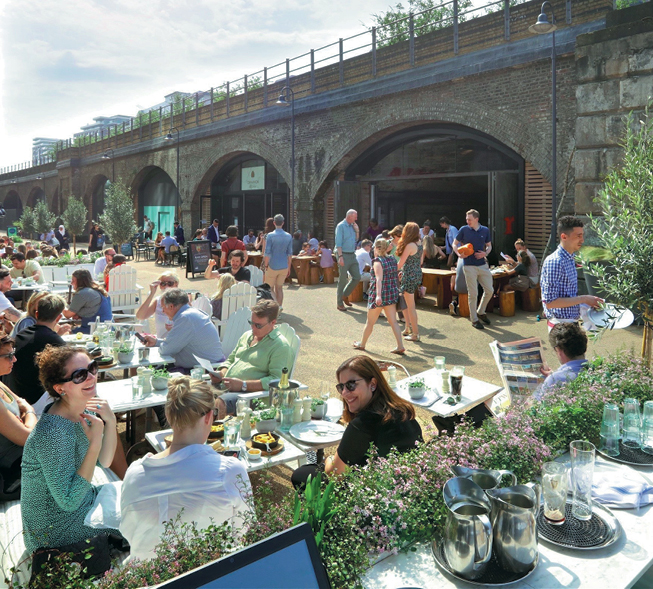 Circus West Village comprises 24 retail shop units, and 865 apartment units with 11,000 sq ft of facilities including gym, spa and swimming pool; and 25,000 sq ft of office spaces.
Since it opened to the public in 2017, it has attracted more than two million visitors annually, including those eager to take a closer look at the heritage building as well as those who visit the various community events held there by the BPS team regularly.
The seafood festival held in June this year, for instance, drew over 40,000 participants, who enjoyed the seafood feast and the beautiful walk along the River Thames.
According to BPSDC chief financial officer Benn Zemek, over the past 12 months, residential properties here have achieved about £120 million (RM634 million) sales in total from its existing and new launches, namely The Power Station (phase two) and Electric Boulevard (phase three).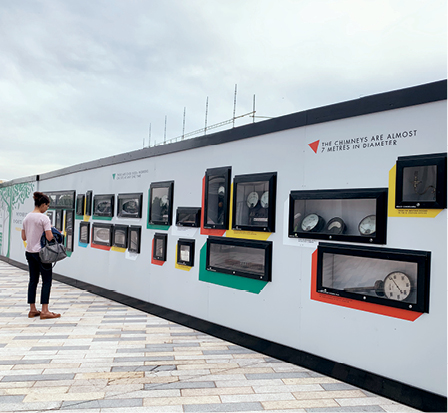 "The global buyers and local purchasers ratio is around 50:50, with global buyers mainly from Malaysia, China and the Middle East," he said during the media briefing at BPS sales gallery in London.
While many were initially worried about the impact of Brexit affecting investors' sentiments, Zemek revealed that the currency volatility due to Brexit has actually attracted more investors to BPS, especially those who are looking to purchase before the Pound Sterling strengthens.
The Chimney Lift
Located south west of London, BPSDC head of leasing Sam Cotton explains that the Battersea district is an underserved part of London in terms of retail and leisure or entertainment. Hence the introduction of unique retail experiences as well as vibrant activities will attract people and spur business around this area.
Meanwhile, The Power Station will be unveiled in the first half of 2021 and is expected to draw an annual footfall of 40 million as well as generate 20,000 jobs.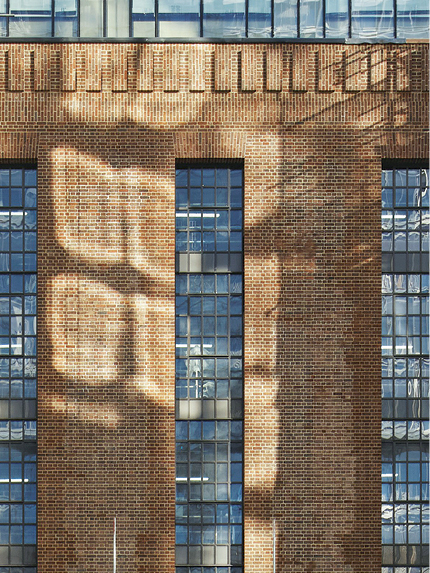 The Power Station comprises 420,000 sq ft of net lettable retail mall space equivalent to 130 retail and F&B units, a 35,000 sq ft food hall, an event space which can accommodate 1,500 people, 540,000 sq ft of office spaces, 653 units of high-rise residences, a four-screen cinema and a six-acre Power Station Park.
Cotton highlights another eye-catching feature of BPS: the Chimney Lift, which could fit 40 people, and bring them from the ground floor up to 109m above to enjoy a 360 degree breathtaking London skyline view through the glass-covered lift.
"This will make BPS one of the city's [London] top 10 destinations in 2021," Cotton says during his session on BPS' leasing, leisure and tourism strategy.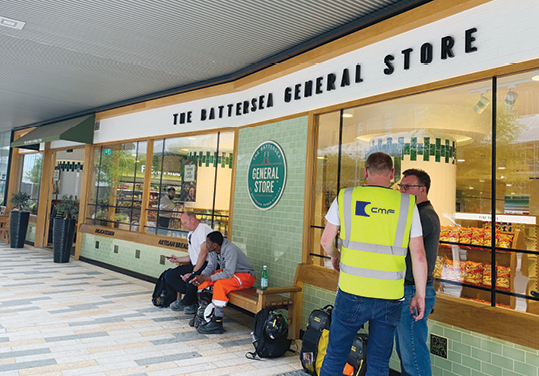 Connectivity is another pull factor at BPS, with the new Zone 1 Northern line rail extension slated to be completed by next year. The distance between BPS to London city centre will then be just 12 minutes.
Cotton says the company is currently in talks with global and Malaysian retail brands to be tenants of the shopping mall.
The mall will see a vibrant mix of Malaysian and global brands including from South Korea, Thailand, and Europe.
"This will be a different mall as we have certain criteria in choosing tenants. The most important criteria is the brand must be relevant to our development direction — sustainable and creative," Cotton offers.
Also under construction is phase three called Electric Boulevard designed by Foster + Partners with Gehry Partners.
The project has a direct connection to the tube line and will comprise a pedestrian high street with 40 retail shops and 10 restaurants, an over 160-room Art'otel and a roof garden with leisure facilities for occupants of its 1,305 residential units.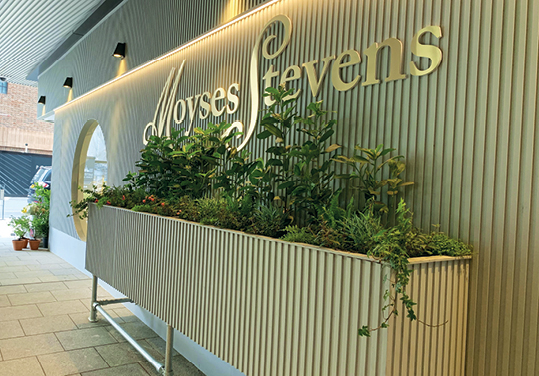 This story first appeared in the EdgeProp.my pullout on July 12, 2019. You can access back issues here.