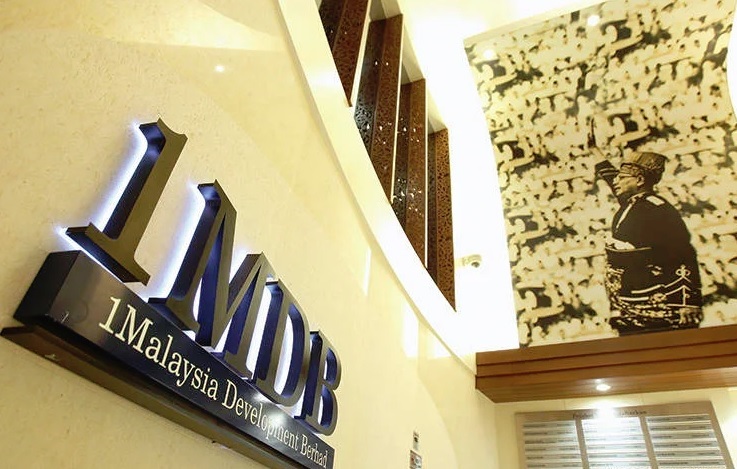 KUALA LUMPUR (July 12): Datuk Seri Najib Razak's Umno Pekan division and the division's education bureau chairperson Ibrahim Awang Ismail informed the High Court today that they are applying to strike out the Malaysian Anti-Corruption Commission's (MACC) forfeiture application in relation to 1Malaysia Development Bhd (1MDB) funds.
Their lawyers indicated their intention to Justice Mohd Nazlan Mohd Ghazali when the case was called up today. The former prime minister is also Pekan MP.
Umno Pekan, which is represented by Datuk M. Reza Hassan, said his client will apply to strike out the forfeiture on the grounds of procedural compliance.
"Hence, our clients apply for a hearing of the striking out of the application be heard first before the court decides to gazette the notice," said the lawyer.
As a result, Justice Nazlan fixed July 26 to hear the strike out application by Umno Pekan and directed Reza to file a proper application before the court.
On Ibrahim, lawyer Amin Othman indicated his client's instructions to file a strike out application. Justice Nazlan fixed the hearing date on Aug 2.
Ibrahim was formerly Peramu Jaya assemblyman.
The Edge had earlier reported that the public prosecutor is seeking RM700,000 from Umno Pekan and another RM100,000 from Ibrahim.
Meanwhile, deputy public prosecutor Nik Haslinie Hashim told the court that Maran MP Datuk Seri Dr Ismail Abdul Muttalib is not present today, but he has written to the court that he is not objecting to the forfeiture or the gazette of the notice.
Hence, Justice Nazlan fixed Sept 13 to gazette the notice and for mention. The judge said if there is no challenge, the amount will be forfeited.
Nik Haslinie also told the court that Yayasan Rahah has offered to settle the matter amicably and this was confirmed by Amin, who is also the foundation's lawyer.
As a result, Nik Haslinie said she has to seek instructions from the MACC's legal division on the matter. Justice Nazlan subsequently fixed July 26 for mention of the case, under which Amin also indicated that his client reserves the right to reply.
The court also fixed Sept 12 for the gazette and mention of the forfeiture action against Sarawak United People's Party (SUPP) and Jakel Trading Sdn Bhd. The gazette is for any third party to contest the forfeiture.
Wendy Yeong represents SUPP while Gooi Yong Shuh appeared for Jakel.
Justice Nazlan also fixed Sept 12 for gazette and mention of the prosecution's application on Umno Kedah's liaison committee. The prosecution is seeking RM1.054 million from Umno Kedah.
Lawyer Thiyagu Ganesan appeared for Umno Kedah.