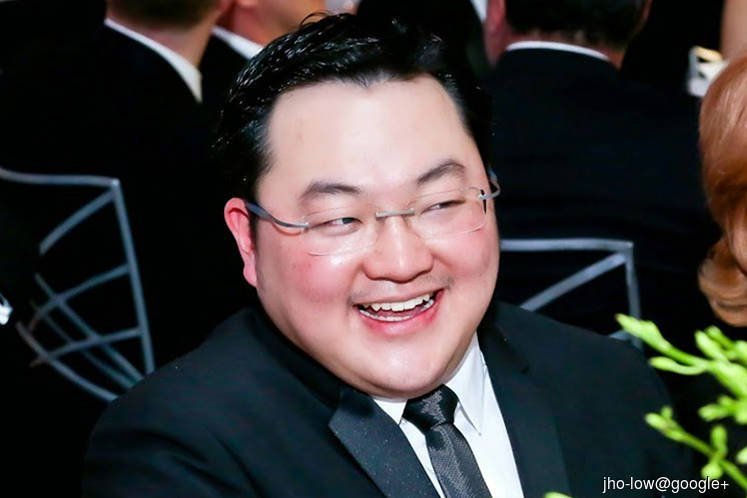 KUALA LUMPUR (July 19): A spokesman for Low Taek Jho, via his US legal team, claimed today that the improper seizure of assets purportedly linked to Taek Jho is the inevitable result of illegitimate proceedings brought by Prime Minister Tun Dr Mahathir Mohamad's regime because the outcome was preordained and politically motivated.
Taek Jho is widely known as Jho Low. His legal team had today issued a statement regarding the seizure of bank accounts allegedly associated with him.
"This seizure, much like the Mahathir regime's recent attempts to seize the Low Family's home of 20 years, further demonstrates the regime's shameful strategy of targeted harassment and willingness to abandon proper procedures. The regime continues to favour the law of the jungle in pursuit of any inch of political gain.
"Against a backdrop of falling approval ratings, the Mahathir regime has not met its promises with respect to basic human rights or the rule of law. The evidence is clear: it is simply not possible to receive a fair trial in Malaysia, where double standards prevail and power and politics override basic rights and freedoms," the statement said.
At the time of writing, the Malaysian government had not issued a statement in response to claims by Taek Jho's legal team.
Taek Jho's legal team issued the statement following the High Court's decision today to allow the forfeiture of RM48.979 million from Taek Jho's father Tan Sri Low Hock Peng's bank accounts here due to his non-attendance to challenge the third party claim.
theedgemarkets.com reported today that Hock Peng is not in the country. It was reported that the order was made by Justice Mohamed Zaini Mazlan following an application by DPP Aaron Chelliah.