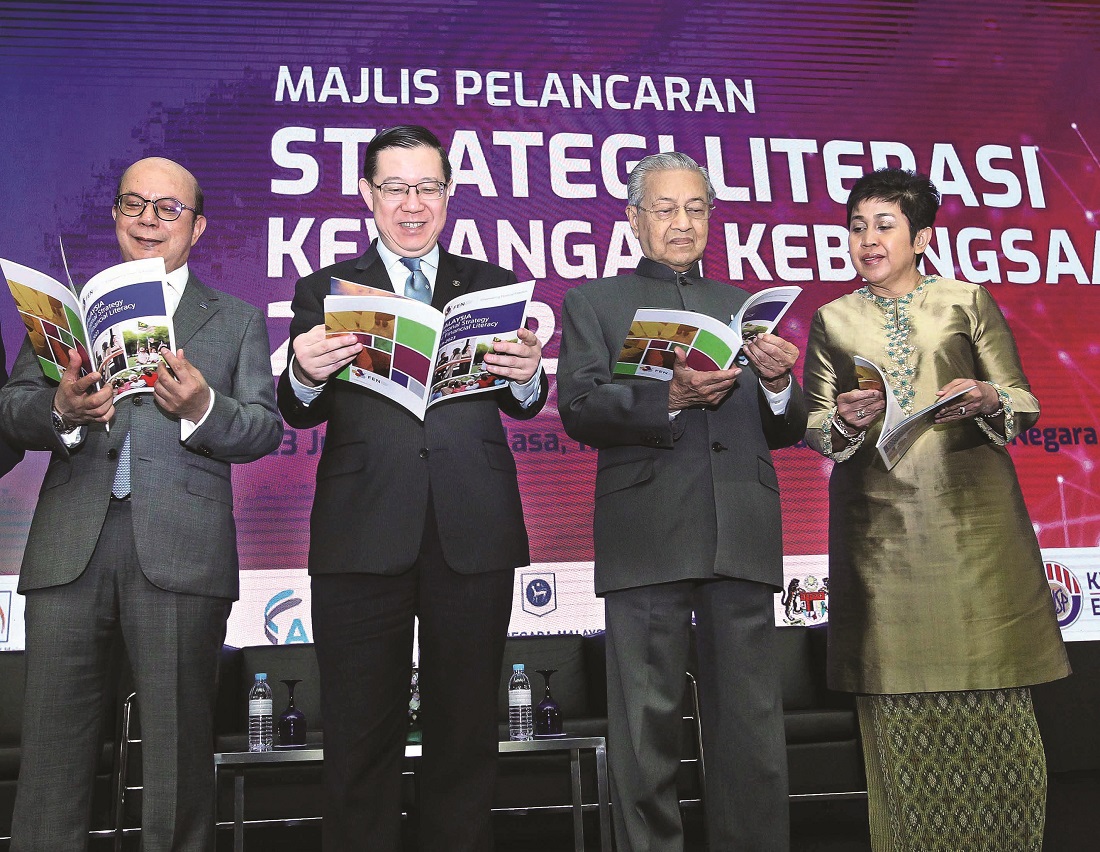 KUALA LUMPUR (July 24): The government will speed up the enactment of a new Consumer Credit Act to protect consumers and encourage a healthy credit market, said Prime Minister Tun Dr Mahathir Mohamad.
Dr Mahathir said this is important given the current household debt is at 82.1% of the country's gross domestic product (GDP).
This is higher than other countries with higher incomes per capita such as Italy, where the household debt is at 40.3% of its GDP, Japan (58.1%) and the US (76.3%), he added.
"Although the risk of household debt on domestic finance is under control, there are signs of difficulty in repaying loans, especially among those earning less than RM5,000 monthly and are living in urban areas," he said in his opening speech at the National Financial Literacy Strategy 2019-2023 here yesterday.
He said this observation is supported by more borrowers participating in debt management programmes organised by the Credit Counselling and Debt Management Agency (AKPK).
"I understand that 80% of the participants in these programmes were too optimistic about their ability to repay debts and bear with the cost of living when they decided to borrow (take loans). Some did not even think of repaying these debts when borrowing.
"Therefore, it is important to increase financial literacy among the people and forming the new Consumer Credit law will strengthen the protection framework for credit consumers in the country," said Dr Mahathir.
He also highlighted that it is vital for consumers to have the knowledge to protect themselves against fraudsters' modus operandi.
"In line with advancements in the use of technology in financial services, consumers also need to equip themselves with the best practices in using technology to not be exposed to increasingly sophisticated cyberthreats," he said.
"Literacy and financial skills among consumers should also contribute to the creation of a developed, robust and consumer-friendly financial industry. Literacy and financial skills are among the first line of defence for consumers to protect their respective rights when faced with unfair market practices."
The prime minister had earlier launched the financial literacy strategy, formulated by the Financial Education Network (FENetwork), at Sasana Kijang. It focuses on empowering individuals to manage money wisely, plan ahead and invest for their future, and protect themselves from financial fraud and abuse.
FENetwork is an inter-agency grouping co-chaired by Bank Negara Malaysia and the Securities Commission Malaysia. Its founding members are the education ministry, Malaysia Deposit Insurance Corp, the Employees Provident Fund, AKPK and Permodalan Nasional Bhd.
This article first appeared in The Edge Financial Daily, on July 24, 2019.