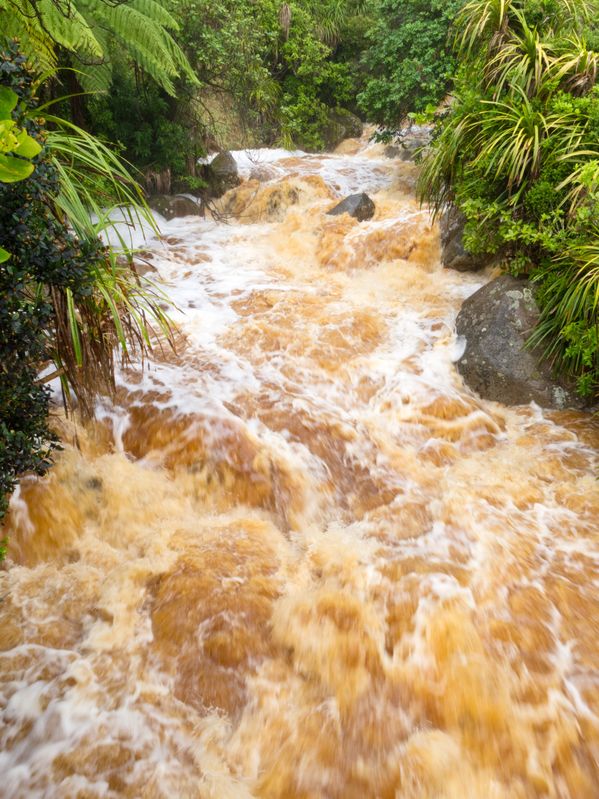 PETALING JAYA (July 24): Stop-work orders have been issued to the developers which were found to be the culprits causing the heavy floods in Kampung Sungai Penchala on Sunday evening. Kuala Lumpur City Hall (DBKL) also required the three developers to remedy the wreckage brought on by the massive deluge, reported The Star yesterday.
On his visit to the site on Monday, Mayor Datuk Nor Hisham Ahmad Dahlan said the developers were given three days starting yesterday to restore the flood-damaged areas around Sungai Penchala.
"The developers have three days to upgrade the drainage, wall structures and utilities that were damaged by the flood," he stressed.
The mayor said the drains were clogged by debris from the construction sites. The rivers too were awashed with excessive sand from their ongoing housing projects.
"DBKL would be deploying machines to the site to deepen the riverbed and remove sedimentation to ease the river flow", Nor Hisham said, adding that the council will coordinate with the residents' associations and community groups on this exercise.
Heavy downpours last Sunday had submerged several areas in the capital city, with low-lying areas in Taman Tun Dr Ismail (TTDI), Jalan Damansara-Kuala Lumpur and Kampung Sungai Penchala badly hit.
"This is the worst case by far. Even the parts of the township on higher ground were affected. This has been happening for many years with no solutions in sight," said Norain Abbas, a 34-year-old villager there.
Another resident, Wahid Abdul Majid, 75, blamed the ongoing construction activities for the havoc, saying: "The sand that gets washed down from the construction sites accumulate downstream in Sungai Penchala. The river bursts its banks from the heavy rainfall because of the excessive silting (sand accumulated at the bottom of the river)."
Wahid conceded some upgrades were done a few years ago but they were inadequate.
"There is no proper drainage system built in the area and the river has not been properly maintained by the authorities," he lamented.
The residents claimed DBKL had not responded with any concrete action despite their repeated appeals.
"We did not receive help. We were asked to solve the problem ourselves and when we tried, there was too much bureaucracy to go through," said 34-year-old Farizah Marjun, who was frustrated by the many floods she had had to suffer through.