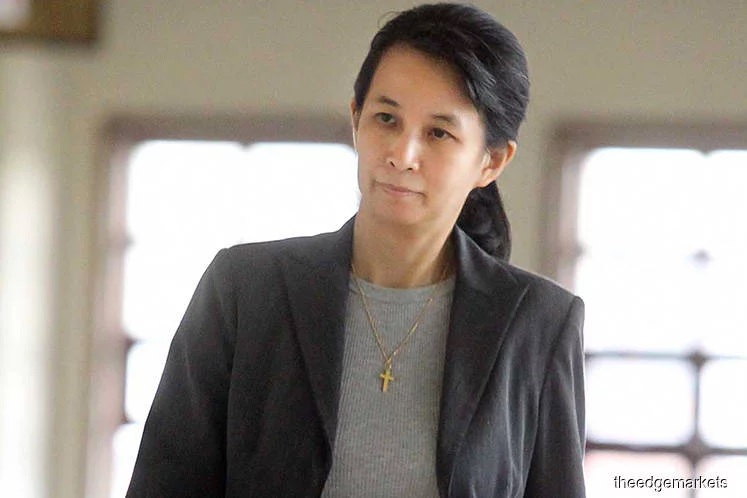 KUALA LUMPUR (July 25) After the adjournment granted by the High Court yesterday following the ailment suffered by lawyers Harvinderjit Singh and Farhan Read, Datuk Seri Najib Razak's SRC International Sdn Bhd trial is expected to continue today.
Former AmBank customer relationship manager Joanna Yu Ging Ping will continue to be cross-examined by the defence with focus on her exchanges with fugitive businessman Low Taek Jho or better known as Jho Low.
The exchanges of the former bank employee who is now unemployed, is via WhatsApp, Blackberry Messenger (BBM) and Telegram applications and emails with Jho Low and former SRC CEO Nik Faisal Ariff Kamil who has been given the mandate to oversee three of Najib's AmBank accounts while Yu helps oversee it.
However, the prosecution is having a slight problem in that they may have the transcript to Yu's BBM exchanges but not Telegram which the defence allegedly has.
So far from Yu's testimony, the court has heard that Najib's current accounts is frequently overdrawn and as a result funds had been supplemented from other accounts and through deposits made.
The 54th prosecution witness had testified the "juggling act" that she has to make to ensure the good standing of the accounts by contacting Nik Faisal who had been given the mandate and Jho Low if Nik Faisal is not available for the former SRC CEO to get in touch with the bank.
Yu had said that it would not be good for Najib's reputation if the prime minister's account sees a bounced cheque and hence the juggling act to ensure there are sufficient funds to allow the transactions.
She has also denied being a rogue banker as earlier claimed by the defence as she maintained she acted only after receiving written instructions from Nik Faisal.
Justice Mohd Nazlan Mohd Ghazali has also instructed the defence to bring in other prosecution witnesses should the defence be unable to cross examine Yu as a result of the counsels potentially not having recovered from their ailment.
"Before the start of the trial Najib is expected to be in Justice Mohamed Zaini Mazlan's court for a mention of his case.

His wife Datin Seri Rosmah Mansor and her former aide Rizal Mansor also have a mention to their respective graft cases st Justice Zaini's court.
The Edge is bringing the trial involving Malaysia's former highest-ranking politician who led the country for nine years live.