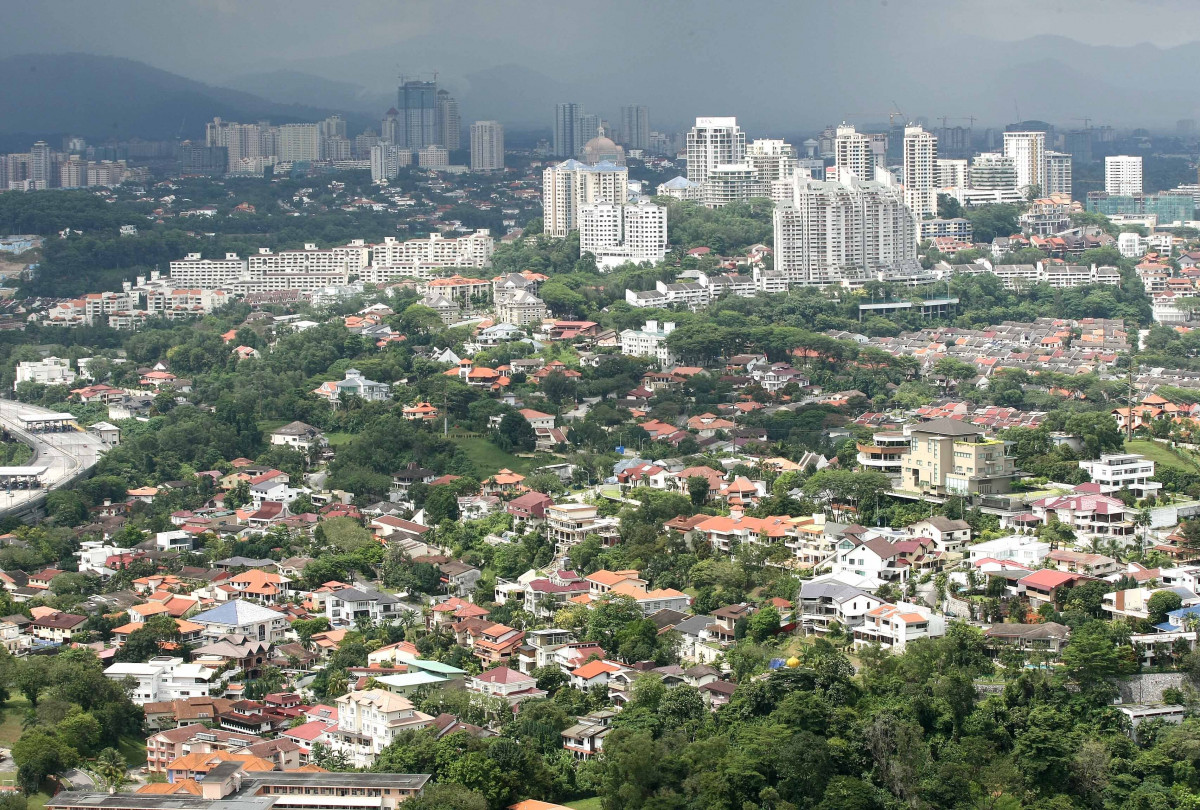 PETALING JAYA (July 27): Using information from the National Property Information Centre (Napic) and Bank Negara Malaysia, The Edge Malaysia reported in its latest issue that home prices in Kuala Lumpur have contracted for three consecutive quarters year on year.
The publication said that for "the third quarter of 2018, house prices fell 1.8%, and in the fourth quarter, contracted by 0.8%. In the first quarter of 2019, prices dropped 1.2% y-o-y".
"Developers are switching to affordable housing and that move is reflected in the drop in average house prices. Additionally, the property market is challenging right now.
"The decline in pricing should in fact have been larger than that reported in the official Napic data, we believe, as huge discounts/rebates offered by the developers were not reflected in the SPAs signed," Wong Wei Sum, property analyst at Maybank Investment Bank Research told the weekly.
CBRE|WTW managing director Foo Gee Jen felt that "developers have overdone it" over the last half decade.
"For example, we have some cases of terraced units with built-ups of up to 3,500 sq ft — that is not the requirement of the market as it is far too big.
"Even in terms of specs, the developers were stretching themselves by giving built-ins and high-tech features, but in reality, buyers just want lower prices.
"So, in the last few years, there are developers who have been lowering the specifications, therefore, you see a contraction in pricing," Foo told the business paper.
Meanwhile, Knight Frank Malaysia managing director Sarkunan Subramaniam explained that "although house prices have contracted, it is not a significant drop".
"I see this as a trend of house prices being stable in the range of RM779,000 to RM789,000. This shows that the market is stabilising and I do believe it has bottomed out," Sarkunan said to The Edge.
Foo added that "there is still room for pricing adjustments for residential properties around RM300,000 at the national level and in the RM450,000 to RM600,000 range in the Klang Valley".
"This is for properties targeted at the B40 level. There is still room to adjust by another 10% to 15% for this bracket of housing.
"The current oversupply of property boils down to pricing — it is still a pricing issue. The market has to do a lot more correction to reach the right level. Developers have to do a bit more. For example, rather than giving freebies," he revealed.
Maybank Investment Bank Research's Wong however, said sales will "pick up strongly in 2Q2019 due to the National Home Ownership Campaign as well as attractive marketing packages from developers".