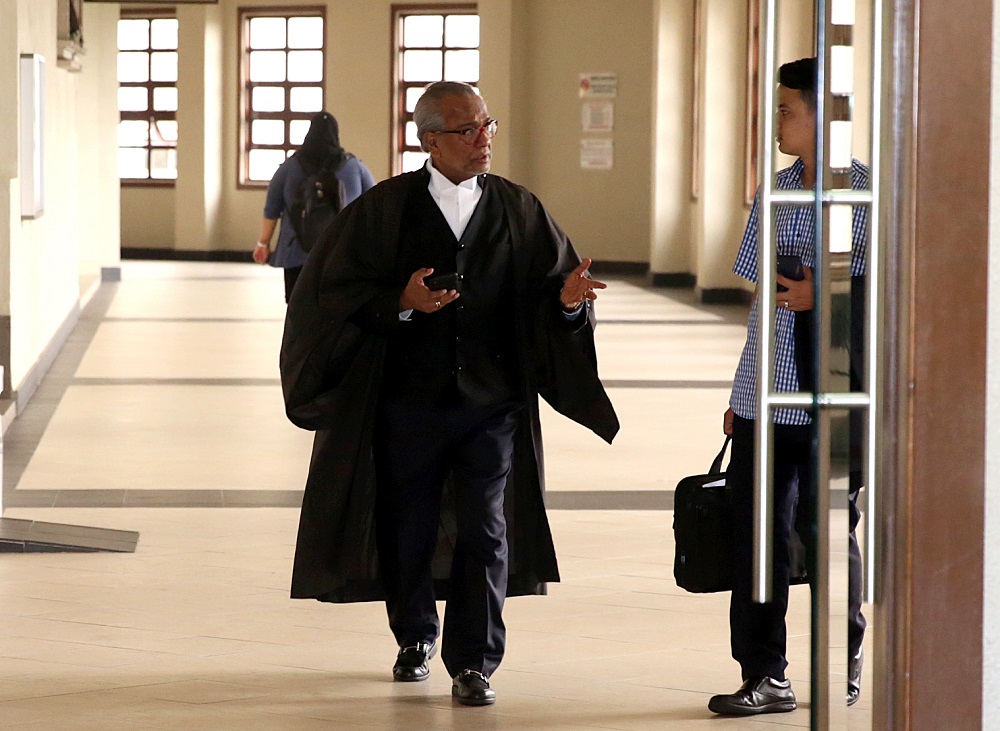 KUALA LUMPUR (Aug 6): Tan Sri Muhammad Shafee Abdullah, the lead counsel for Datuk Seri Najib Razak in the SRC International Sdn Bhd trial, expressed frustration with former Minister of Finance II Datuk Seri Ahmad Husni Mohamad Hanadzlah's testimony today.
During questioning by deputy public prosecutor (DPP) Muhammad Izzat Fauzan, Ahmad Husni was shown the document relating to the granting of the RM2 billion loan to SRC.
While the document bore the former minister's signature, he said he "did not have a choice and was forced to sign".
He pointed out how differently things were done in SRC as well as 1Malaysia Development Bhd (1MDB), which were not in line with how other Minister of Finance Inc (MoF Inc) companies operate.
"An officer brought the document and I signed it," he said, adding that there was no discussion or anything of the sort before he inked his signature.
As soon as the questioning by the DPP was completed, Shafee said he would need to take full instruction from his client to confirm the statements made by Ahmad Husni, given the relationship in office between the Minister of Finance and Minister of Finance II.
"I will need to take full instruction from my client. [The witness'] testimony is very much like an angry man against my client. I would like to know the true circumstances of what he said," said the lawyer.
He pointed out how Husni kept reiterating that he had no choice in signing memos and documents.
"He signs the documents and keeps saying 'I've got no choice', almost like a gun was being held to his head," said the lawyer.
Shafee then requested for the court to grant one day off so he can take the full instruction from his client.
Justice Mohd Nazlan Mohd Ghazali allowed a day off and said proceedings will continue on Thursday morning.
During his testimony earlier, Ahmad Husni was shown several documents including a memo relating to 1MDB's recommendation that SRC be put under MoF Inc.
"This memo was supposed to be sent to the Minister of Finance II. Did you receive this memo?" asked Izzat.
"No. I only saw this document for the first time when the MACC showed it to me," said the former minister.
He was also shown minutes which stated that he supported the second RM2 billion loan to SRC and was asked about the circumstances leading to the making of the minutes.
"With matters relating to SRC, my duty was just to follow orders," he said.
"Did you study this matter?" asked the DPP.
"How am I supposed to study the matter? There were no documents sent to me. Nik Faisal never showed up for meetings. I only had one meeting with him and he did not bring any document. I never saw him again after that," said Ahmad Husni.
Najib is currently facing seven charges of money laundering and abuse of power over RM42 million allegedly siphoned from SRC to his personal bank accounts between December 2014 and February 2015.