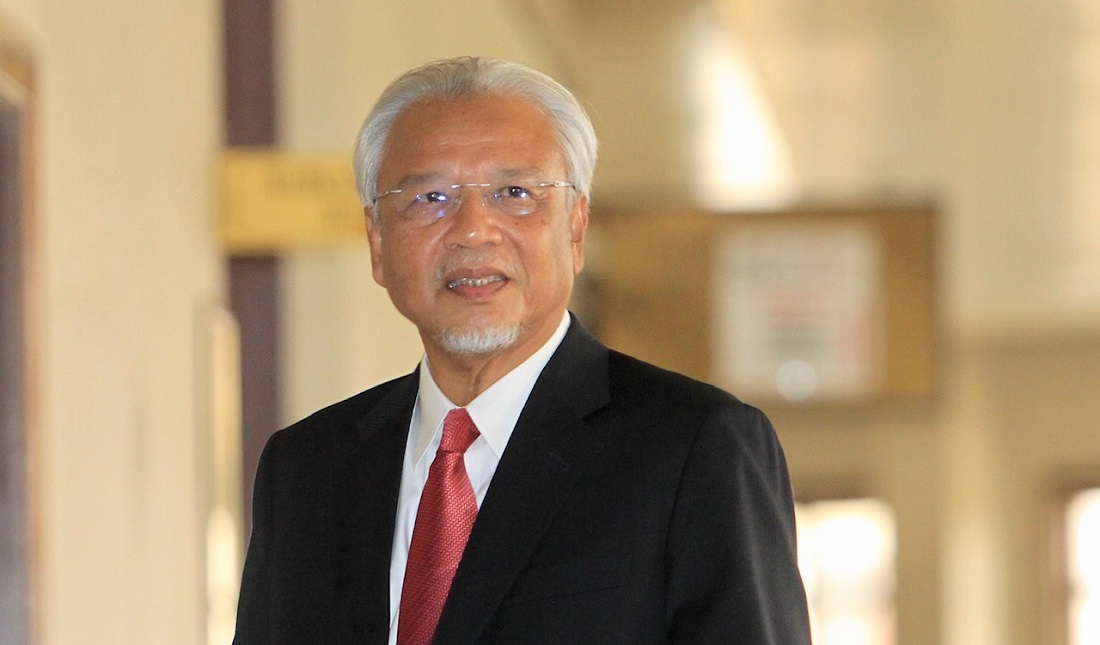 KUALA LUMPUR (Aug 8): Datuk Seri Ahmad Husni Hanadzlah told the High Court here today that he did not tell the complete truth on his resignation as second finance minister in June 2016 because he wanted "to cover" the then prime minister (PM) Datuk Seri Najib Razak amid concerns on how 1Malaysia Development Bhd (1MDB) and former 1MDB subsidiary SRC International Sdn Bhd were managed.
Ahmad Husni was testifying before High Court Judge Mohd Nazlan Mohd Ghazali as the 56th prosecution witness in the Najib-SRC trial. Najib is facing seven charges of money laundering and abuse of power over RM42 million allegedly siphoned from SRC to his personal bank accounts between December 2014 and February 2015.
Today, Ahmad Husni said during his cross-examination : "I wanted to hide the true story. I wanted to cover the prime minister."
Ahmad Husni said this after lead defence counsel Tan Sri Muhammad Shafee Abdullah raised instances when Ahmad Husni told the public that he did not resign because of 1MDB or SRC.
Ahmad Husni was described as being defensive about 1MDB in the early days
before he became increasingly vocal towards the end of his ministerial stint.
The witness justified that his actions were in light of his "respect towards the prime minister".
Ahmad Husni disagreed with Muhammad Shafee's suggestion that he resigned because he was unsatisfied about how 1MDB was being handled. Ahmad Husni said he was instead concerned about the company as its predicament "could affect the economy."
The witness said he mulled quitting the post in 2015 after he was handed the role to lead the rationalisation of 1MDB, which had then accumulated debt of over RM40 billion.
Ahmad Husni said he decided to resign when Najib told him after an Economic Action Council meeting in June 2016 to move to the Housing and Local Government Ministry before the 1MDB rationalisation was completed.
Ahmad Husni said : "I wanted to see the end of the plan (which could be completed) in two more years."
Ahmad Husni claimed that Najib had told him to go to another department to face new challenges.
Ahmad Husni said : "So, I said please drop me, said thank you, and left (Najib's office). Yes (it was a voluntary resignation).
Ahmad Husni to Muhammad Shafee: 'You don't know anything about politics'
The witness also reprimanded Muhammad Shafee for being a political novice as Ahmad Husni justified his manner in dealing with red flags in 1MDB and SRC during his stint as second finance minister.
This was after the lawyer suggested that Ahmad Husni avoided collective responsibilty for not raising his concerns during Cabinet meetings but to Najib directly.
Ahmad Husni said : "Honestly, I have met the prime minister more than 20 times (to raise the issues regarding 1MDB and SRC)"
The witness and Muhammad Shafee then went into a heated argument when the lawyer said Ahmad's Husni's colleagues in the Cabinet had the right to be informed about his opinion on the matter.
Muhammad Shafee: As a responsible minister of finance II, don't you think your views should be made known to the Cabinet and not just the prime minister?
Ahamd Husni: As I said, I respect and love the PM.
Muhammad Shafee: You don't think Cabinent members should be made aware of your view?
Ahamd Husni: : (There was) no need to know. To me, they did not have to know. I mentioned the PM has full power, so the PM can decide. You know, in politics, people talk, what will happen to the government? I want to protect the government.
Muhammad Shafee then raised the term "collective responsibility".
Muhammad Shafee : Do you understand the meaning of collective responsibility?
Ahmad Husni: I do. In order for a group to achieve an objective, everyone in the group must work towards that objective.
Muhammad Shafee: That is not what it means.
Ahmad Husni: You are not in politics. You don't know anything.
Muhammad Shafee: It means once the Cabinet decides, the Cabinet is responsible. But before that [to practice collective responsibility] you have to voice out.
Ahmad Husni: That is your understanding.
Muhammad Shafee: You agree that you did not exercise collective responsibility, but you spoke to the PM.
Ahmad Husni: I spoke to the PM for over 20 times. If I spoke to the Cabinet 20 times, what will happen?