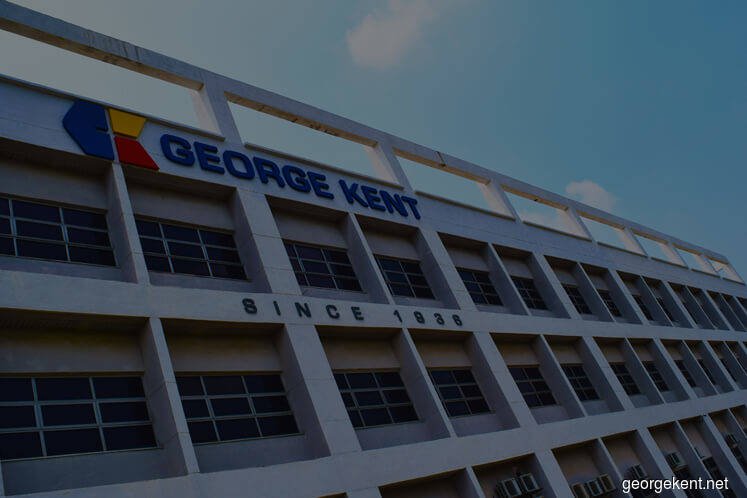 KUALA LUMPUR (Aug 14): A dispute has arisen between George Kent (Malaysia) Bhd and Malaysian Resources Corp Bhd (MRCB) over financing requirements for their joint-venture (JV) company that is undertaking the construction of the Light Rail Transit Line 3 (LRT3).
George Kent told Bursa Malaysia yesterday it had served a notice of arbitration on MRCB in the wake of the dispute involving the JV company, MRCB George Kent Sdn Bhd.
"George Kent and MRCB have a difference of opinion in the interpretation of certain provisions of the shareholders' agreement (SHA) with regard to the options for securing of the financing requirements for the JV company," said George Kent.
"George Kent has in exercising its rights under the SHA referred the matter to arbitration to seek certain declarations as to the interpretation of those provisions," the group added.
George Kent and MRCB signed the SHA on June 8, 2015 to form the JV company on a 50:50 basis to tender for, undertake and complete the construction of the LRT line from Bandar Utama, Petaling Jaya to Johan Setia, Klang.
The issued and paid-up share capital of the JV company stands at RM10 million, with George Kent Rail Sdn Bhd (wholly owned by George Kent) and MRCB Builders Sdn Bhd (wholly owned by MRCB) each holding a 50% equity interest.
On Sept 4, 2015, Prasarana Malaysia Bhd appointed the JV company as a project delivery partner for the LRT3 project.
But following the government's decision to change the structure of the LRT3 project to that of a fixed price contract, the JV company and Prasarana signed a revised contract for the project on Jan 25, 2019 for a value of RM11.4 billion, said George Kent.
"No material operational impact is expected to arise from the arbitration," George Kent said in its announcement yesterday, without elaborating.
It is not clear if the progress of the construction of the 37km line project will be affected by this latest development.
The group did say, however, that it does not expect any material financial impact from the launching of the arbitration proceedings, except for the legal cost to be incurred.
In a separate filing, MRCB confirmed that it had received the notice of arbitration from George Kent.
"MRCB wishes to announce that we had (yesterday) received a copy of the Notice of Arbitration and Application for Emergency Arbitrator from George Kent (Malaysia) Bhd, both dated Aug 13, 2019, in relation to the SHA," it said.
This article first appeared in The Edge Financial Daily, on Aug 14, 2019.