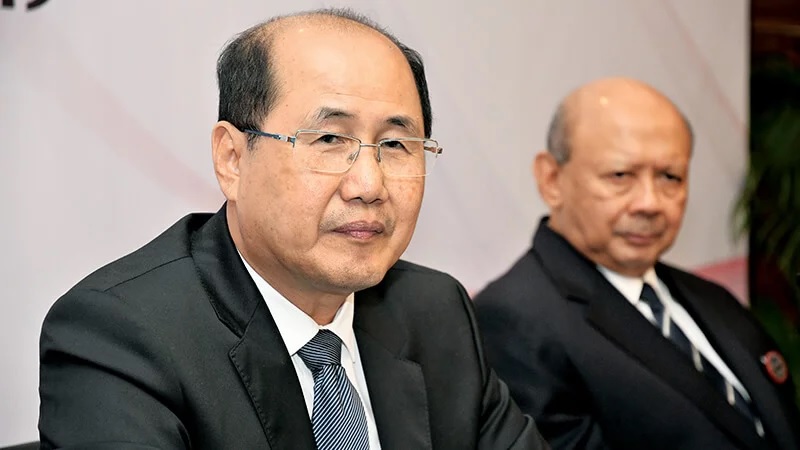 KUALA LUMPUR (Aug 15): With less than five months remaining for 2019, S P Setia Bhd has revised downward its sales target for the year to RM4.55 billion from RM5.65 billion as the property slump has yet to show significant easing.
At the same time, the property developer has earmarked non-strategic land bank in second-tier cities such as Batu Pahat and Muar in Johor for divestment to focus on bigger cities.
S P Setia's new sales target also comes amid a nearly 69% fall in net profit for the second quarter ended June 30 to RM139 million against RM442.74 million in the same period last year, mainly due to a one-off provisional fair value gain in the quarter.
S P Setia told Bursa Malaysia that the fair value gain of RM343.8 million arose from the remeasurement of its existing equity stake in Setia Federal Hill Sdn Bhd, when the group acquired the remaining stake in the company, which has since become a wholly-owned subsidiary of the group.
However, revenue for the quarter grew 44.3% to RM1.34 billion versus RM925.97 million a year ago.
At the financial review of the group's first-half performance for the financial year ending Dec 31, 2019 (1HFY19) yesterday, president and chief executive officer Datuk Khor Chap Jen said: "Divestment is non-strategic — those [pieces of] land which we don't have a strength [in], such as those in second-tier cities like Batu Pahat and Muar, which are more efficient for smaller developers to develop, because for us we concentrate on tier-one cities."
On the portion of its 9,381-acre (3,796.36ha) land bank earmarked for divestment with an estimated gross development value (GDV) exceeding RM1 billion, Khor said some plots were from the acquisition of I&P Group Sdn Bhd.
"They have [pieces of] land all over, so some of the parcels which we think are not strategic, we are selling, but for the rest which we think are strategic, we are keeping them." The group's land bank had an estimated GDV of RM144.52 billion as at June 30.
Notwithstanding its sales target revision of about a fifth, Khor acknowledged it would still be challenging to achieve the lower goal given poor sentiments and economic uncertainties.
The revision is its second as the initial plan was to launch approximately RM6 billion worth of homes. However, there is a bright spot in sustained demand for landed terrace houses.
"You can see in our established townships like Setia Alam, Alam Impian, Ecohill, we have [seen] more than 90%, some 100%, sold in the week [that] we launched. Some of the commercial, high-end high-rise units are the ones facing headwinds.
"For the first half of 2019, we launched approximately RM1.55 billion [worth of properties]; for the second half, we would launch another RM3.33 billion. This is a reduction from our previous target, where we intended to launch more. This is in response to the subdued market.
"Going forward, we see these challenges will still be there. Even at RM4.55 billion, we think it is a challenging target in this present climate," he said, citing "stringent lending guidelines" as another reason.
The revision was unsurprising. In an Aug 5 report, Maybank IB Research analyst Wong Wei Sum pointed out it would be tough for S P Setia to hit its initial sales target.
"As the property market outlook remains challenging across its (S P Setia) various geographies — domestically, the UK and Australia — we think S P Setia's ambitious sales target of RM5.65 billion will be tough to achieve," she wrote.
Khor urged the government to ease financing rules, especially for first-time homebuyers who tend to need help with downpayments.
"The reduction in OPR (overnight policy rate) helps a bit. A 25 basis points reduction might translate into RM40 to RM50 less per month in instalment, but more importantly is the loan margin, especially for first-time homebuyers," he said.
Calling on banks to provide a higher margin of financing, Khor has observed most first-time homebuyers can afford the instalment, but find it difficult to come up with the initial downpayment.
For 1HFY19, S P Setia recorded a net profit of RM191.55 million, down 62% from RM504.23 million in the same period last year, despite a revenue improvement of 39.2% to RM2.2 billion from RM1.58 billion previously.
S P Setia's share price closed three sen or 1.7% lower at RM1.76 yesterday, with a market capitalisation of RM7.12 billion.
This article first appeared in The Edge Financial Daily, on August 15, 2019.