Though it may be good to have your kids spend some time outdoors for a bit of fresh air (when it is not hazy) and sunshine, we also know how unpredictable the Malaysian weather can be. One minute the sun is shining gloriously and the next it could be pouring cats and dogs.
So a few malls in the Klang Valley have given families with children another reason to visit the mall — free indoor playgrounds. Here's where you can find them.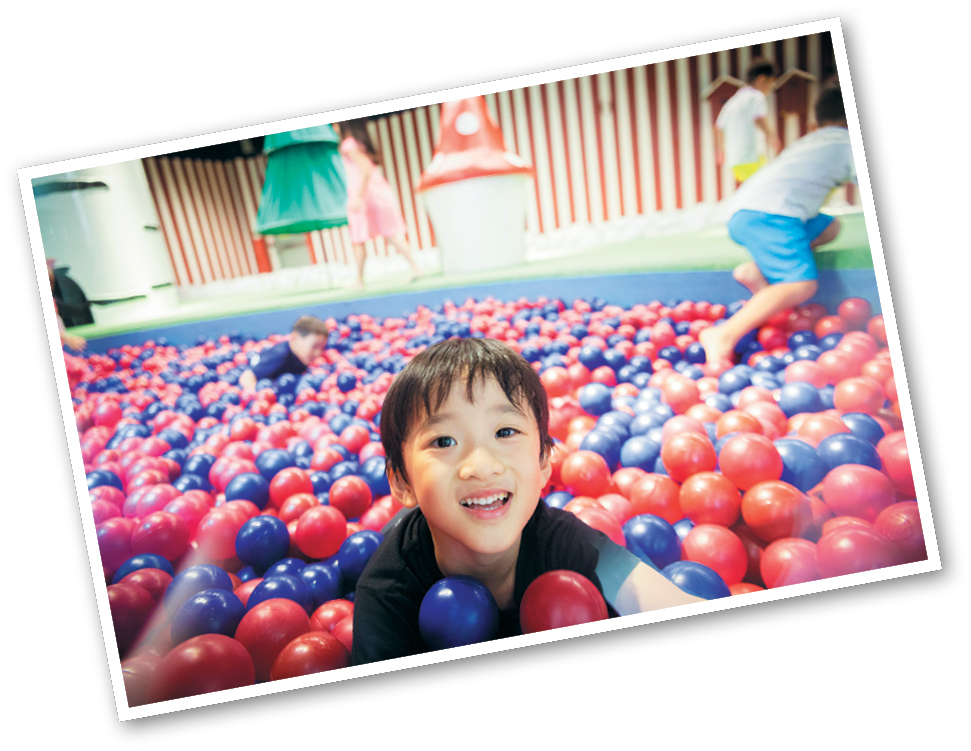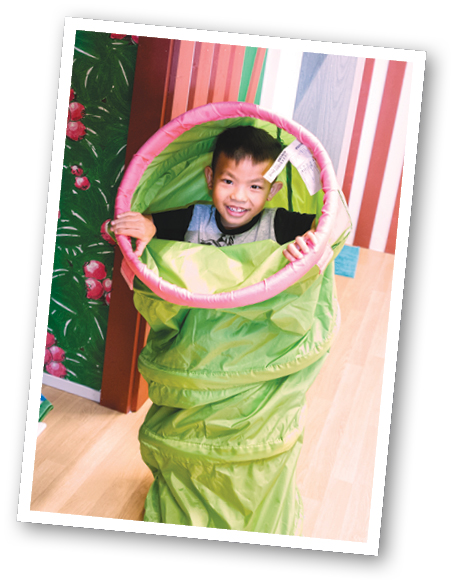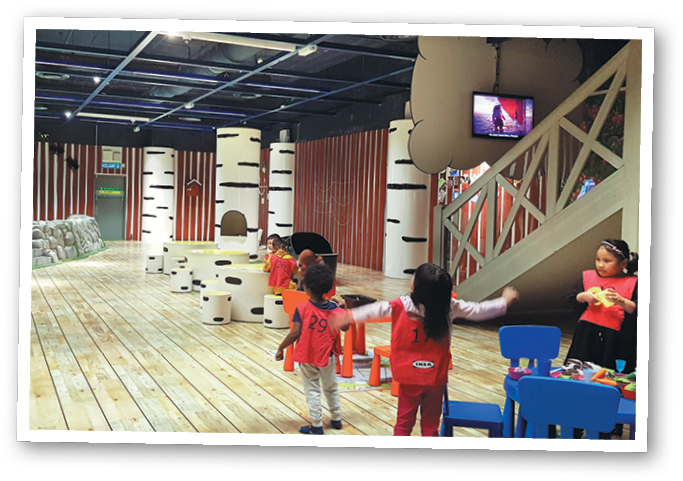 Småland by IKEA
While you are busy shopping for new furnishings at the Swedish furniture giant's outlets in Damansara and Cheras, you could let your children spend some time having active fun at Småland. Småland is available at all IKEA stores, including the ones in IKEA Batu Kawan and IKEA Tebrau.
Created for children who love to run around, Småland (named after a place in Sweden) is a charming little indoor play area run by IKEA for children aged between four and 12 years old. Parents can shop in peace, and be assured that their children are enjoying themselves under supervision.
Entry into Småland is free and open to the public. For safety reasons, children should be between the heights of 100 cm to 130 cm. Children get to run, jump, climb and bounce to burn off all that youthful energy in the "magical forest". Activities include climbing on spider webs, playing hide and seek under clogs, diving into the ball pit and many others. They can also choose to watch a movie, or rest under an enormous spruce tree. Entry to Småland is limited to 60 minutes per entry.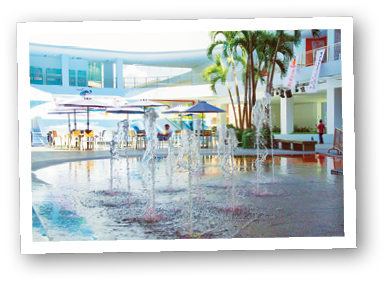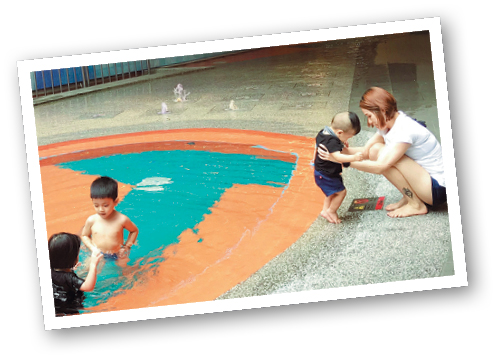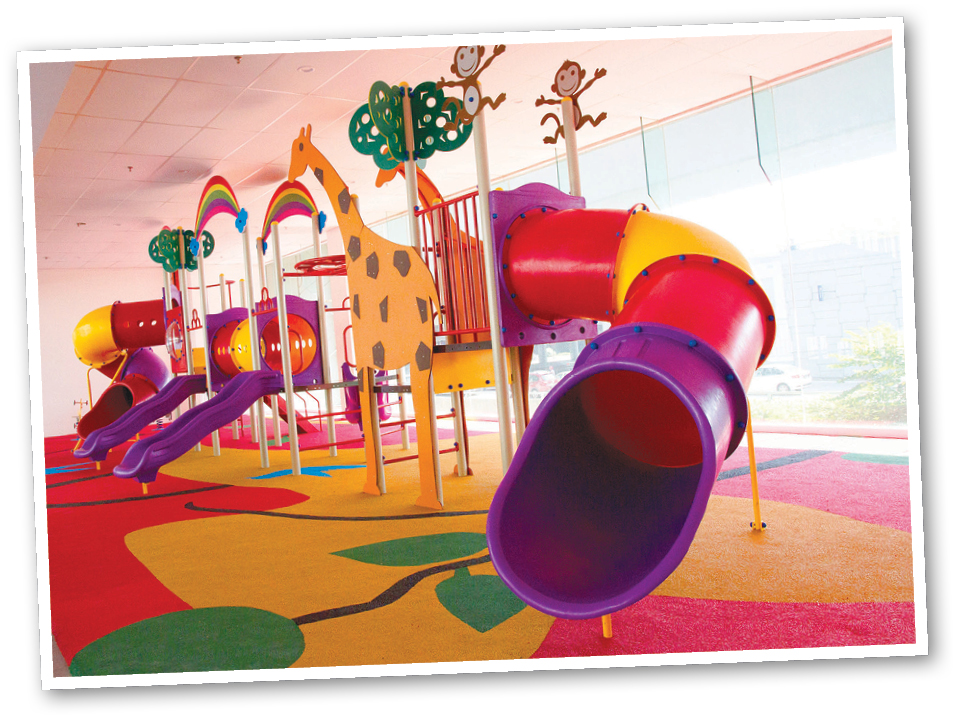 1 Utama Shopping Centre
1 Utama E is a hip and trendy new wing at 1 Utama Shopping Centre in Bandar Utama, which is targeted at the young hipster Instagram generation with a specialised sports tourism, entertainment and F&B tenant mix. It houses two indoor playgrounds which give families the opportunity to bond over play.
Dubbed Playtime Kids, the ground floor indoor playground will see your kids swinging on monkey bars, sliding down the spiral tube, having a go at the tic tac toe puzzle and climbing up vertical ladders – just a small sample of the physical challenges presented at each playground.
Meanwhile, on the lower ground floor of 1 Utama E is a semi-outdoor and partially shaded water play area called the Kiddie Pool, complete with wading pools and dancing water fountains.
Kids will have to bring their own swimwear to enjoy some splashing, and while they play they can watch older kids surfing on the FlowRider next door. The FlowRider is an indoor surfing simulator and is the first to be located in a mall. A dryer is also conveniently provided for users to dry off.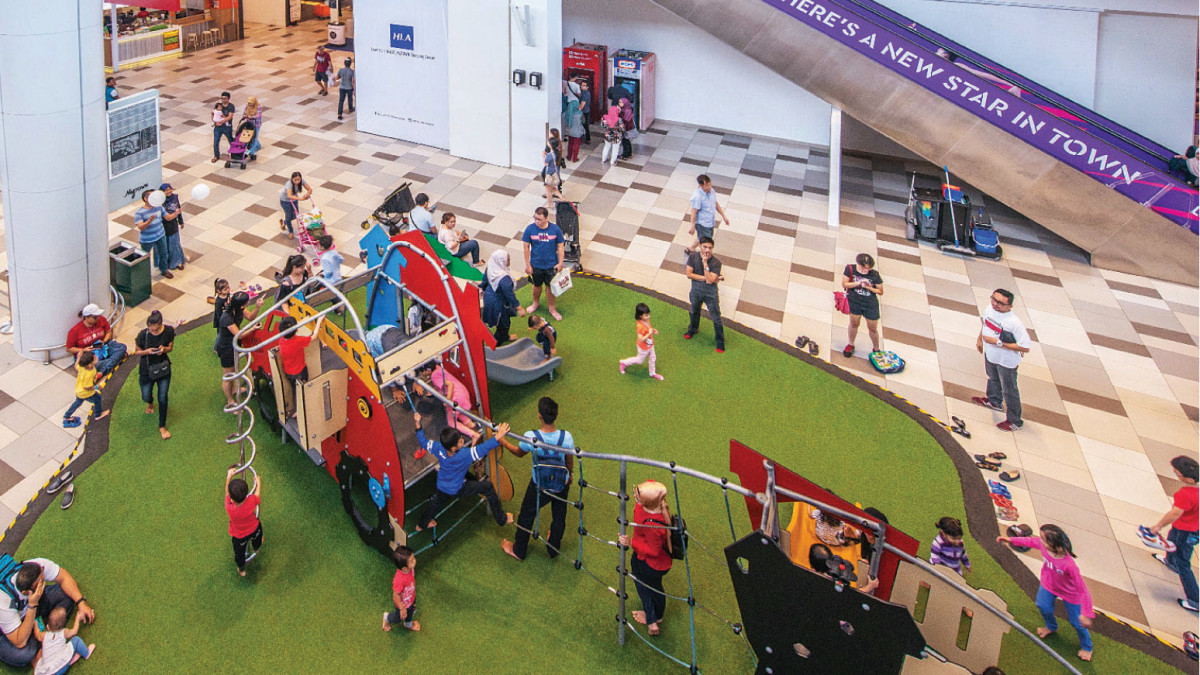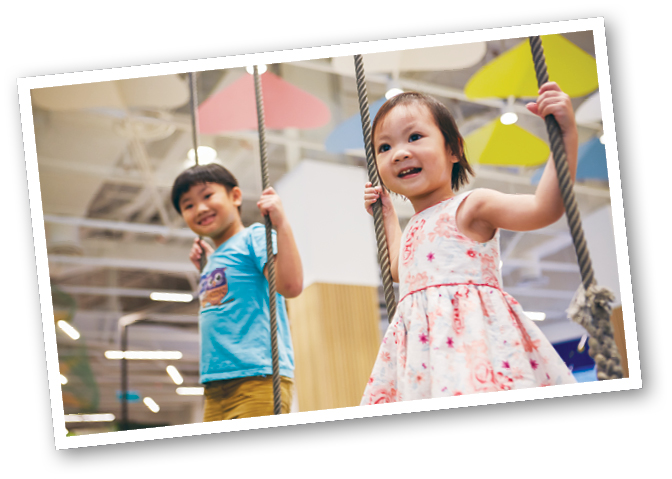 IPC Shopping Centre and MyTOWN Shopping Centre
Besides Småland, within the vicinity of IKEA Cheras and IKEA Damansara are public indoor playgrounds, operated by MyTOWN Shopping Centre and IPC Shopping Centre respectively. At MyTOWN Shopping Centre, the public playground is situated within the link building to IKEA Cheras. There are three play areas — The Amazon, Home & Rescue and The Tower & Tree House. The Amazon area features an enormous and high tube slide while the centrepiece of the Home & Rescue area is a fire truck. The Tower and Tree House is more toddler-friendly. Cafes nearby allow parents to watch while their children play.
Meanwhile, at IPC Shopping Centre, Level 2 is entirely dedicated to kids. Named Funland, children have access to a spinning carousel and slides that teleport them into a fairy tale land. A unique feature of this play area is the stores inside Funland which cater to children.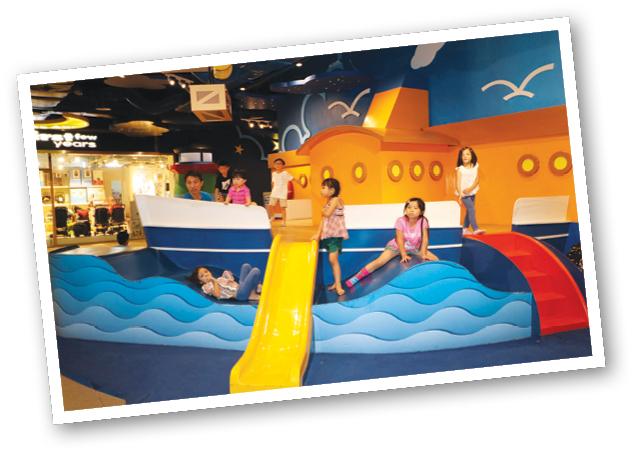 The Curve
The indoor playground at The Curve in Mutiara Damansara is on the first floor where the Kids Zone is located. Two free indoor playgrounds have been built to cater to different age groups. The larger indoor playground was built in 2014, measures about 2,000 sq ft and caters to children between the ages of five and 12 years old. The playground comes with a slide, monkey bars and a tunnel, so that kids can climb, explore and have hours of fun.
There is also a smaller playground measuring some 1,000 sq ft in the shape of a seafaring ship, suitable for younger children ages three to six. Around the playground, benches and sofas are provided for parents to unwind while they monitor their kids.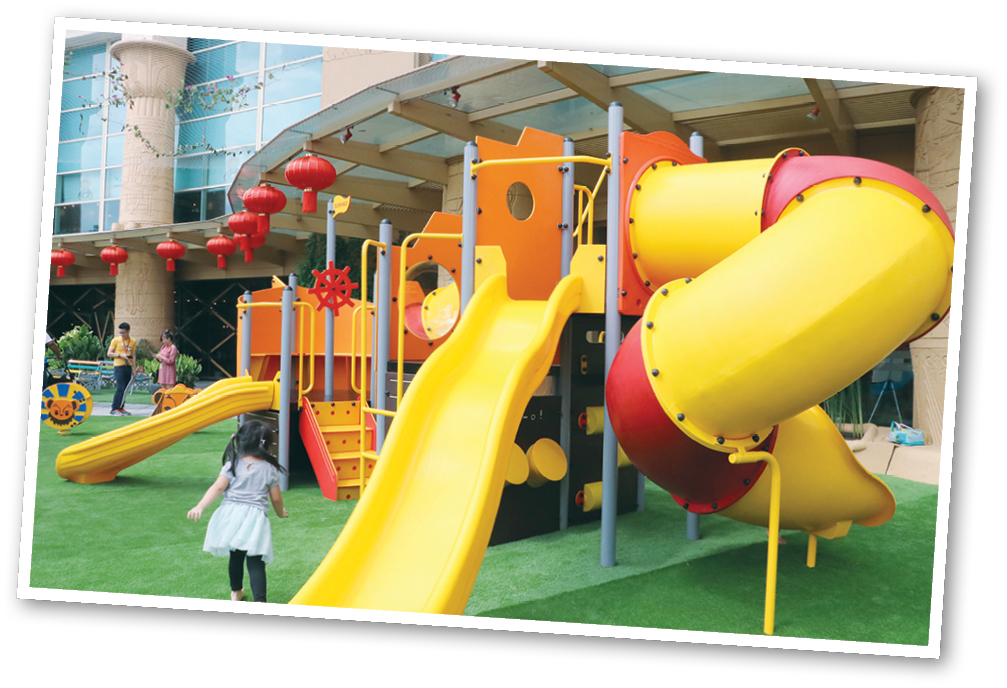 Sunway Pyramid
Located on the lower ground floor 1 of the mall, next to popular coffee chain Starbucks, the playground features a "ship" called Leo Voyager which is partly outdoors, giving kids a unique experience when they play. Leo is the mall's lion mascot.
Kids will be able to enjoy wave and tube slides, a fireman's pole, ladders, spring riders, hammocks and more. The play area is fairly new, having opened only in February this year.
This story first appeared in the EdgeProp.my pullout on Aug 16, 2019. You can access back issues here.