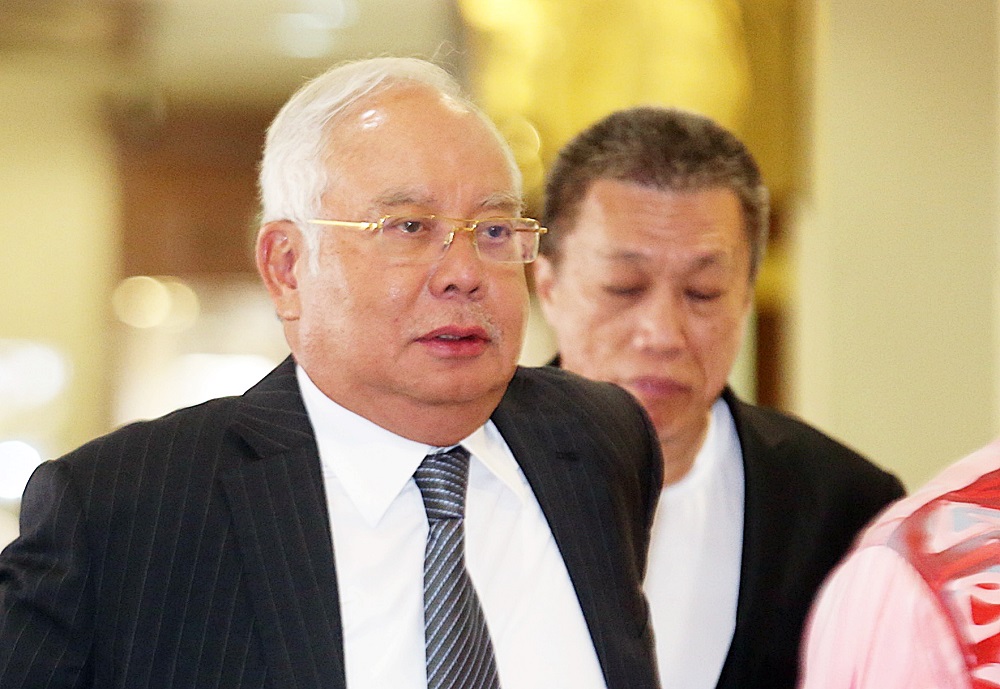 KUALA LUMPUR (August 19) Former premier Datuk Seri Najib Razak will be in two High courts today as he will know today whether his 1Malaysia Development Bhd trial will begin today or otherwise before High Court Justicr Collin Lawrence Sequerah.
This follows his SRC International Sdn Bhd trial have yet to be concluded as the prosecution have yet to close its case as Malaysian Anti Corruption Commission investigating officer Senior Assistant Commissioner Rosli Hussain have yet to conclude his evidence.
This comes at the back of the trial had to be postponed for three days as Najib was suffering from conjunctivitis.
Rosli had so far testified during examination in chief that Low Taek Jho and former SRC chief executive officer Nik Faisal Ariff Kamil had left the country in 2015 and last year respectively and how an arrest warrant and an Interpol red notice had been issued on them since last year.
He also told the court thst Low or better known as Jho Low had his statement recorded in Abu Dhabi on November 27 2015 and Nik Faisal twice in Jakarta on Oct 17 and 30, 2015.
Six other individuals including four of Jho Low's associates were also placed on the Interpol red notice and they are Eric Tan, Terence Geh, Jasmine Loo and Casey Tang who had left the country last year some before the 14th general election on May 9, 2018.
Justice Sequerah will decide on his own today whether to start the 1MDB case today as the Federal Court last week did not allow the postponement of the trial and hence the proceedings today.
However the hindrance in the start of the trial follows the prosecution only handed the witness statement to its witnesses only on August 14 and the trial can only start 14 days after that making the date to be on August 29.
Najib is facing 21 charges of money laundering and four charges of abuse of power in relation to RM2.28 billion of 1MDB funds.
Besides this he is charged with three counts of money laundering, three more for criminal breach of trust and one for abuse of power in relation to the RM42 million SRC funds.
Against this backdrop The Edge is reporting today's proceedings involving Najib, who is the highest ranking politician to be charged in court, live.