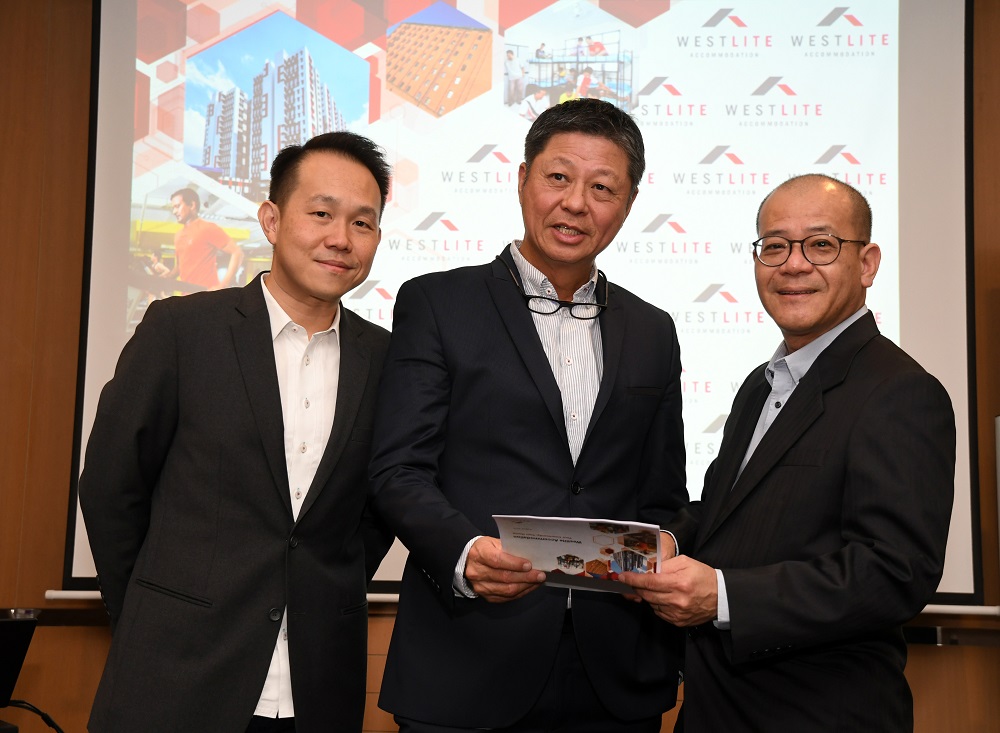 KUALA LUMPUR (Aug 20): Singapore's owner-operator of purpose-built workers accommodation (PBWA) Centurion Corp Ltd is expanding in Malaysia, which will include a new asset in Johor that offers 3,600 beds by next year.
Centurion is a Singapore/Hong Kong-listed company that focuses on student and worker accommodation. Under the brand name Westlite Accommodation, the company currently owns and operates 11 worker accommodation assets with a total of 56,800 beds in Singapore and Malaysia.
Centurion ventured into Malaysia in 2012 and now owns and operates seven worker accommodation assets comprising 30,700 beds in Johor and Penang.
"By mid next year, our new asset in Johor will be completed and we will have another 3,600 beds added to Malaysia portfolio.
"We have another asset in Penang which is pending approval from the authorities. That will be another 6,100 beds. The construction works will take about 18 to 24 months," said Centurion's workers' accommodation country head in Malaysia, Alfred Lee during a media briefing in Kuala Lumpur today.
He said the company's current asset value in Malaysia is about RM280 million.
"We would like to focus on the Malaysia market and we hope to venture into the Selangor market, especially into the industrial areas. We are also looking to expand to other countries in South East Asia and the Middle East," he noted.
Currently, the company has more than 100 clients in Malaysia who are mostly in the manufacturing industry.
"Our clients are the employers. We can cater to their specific worker accommodation needs be it for a few thousands workers from one MNC (multi-national corporation) or for 10 to 20 workers from a SME (small-medium enterprise). However, we only accept legal and registered workers. The minimum tenancy contract is one year," said corporate communications head David Phey.
A Westlite Accommodation is a self-contained permanent structure in a secure environment. It provides spacious apartment style living spaces with en-suite or shared bathrooms and cooking facilities, as well as comprehensive amenities such as supermarket, food court, sick bay, gym and indoor and outdoor community facilities.
All accommodation has 24/7 onsite security with features such as biometric face recognition and personal key card access.
Westlite Accommodation also provides onboarding services, operational services, emergency response, counselling services and social activities.
"The Workers' Minimum Standard of Housing and Amenities Bill 2019 has just been passed and we are confident about the prospects of this industry. In fact, we have received more enquiries, especially from Penang," said the accommodation business chief operating officer Kelvin Teo.
The latest completed Westlife Accommodation in the country is located in Bukit Minyak, Penang. It was completed in January and began operations in April. The asset has 6,600 beds and the investment value was RM65 million.
"The average occupancy rate for all seven assets in Malaysia is about 90%," noted Teo.
He added that the company is also looking for joint venture opportunities to provide accommodation solutions in Malaysia.