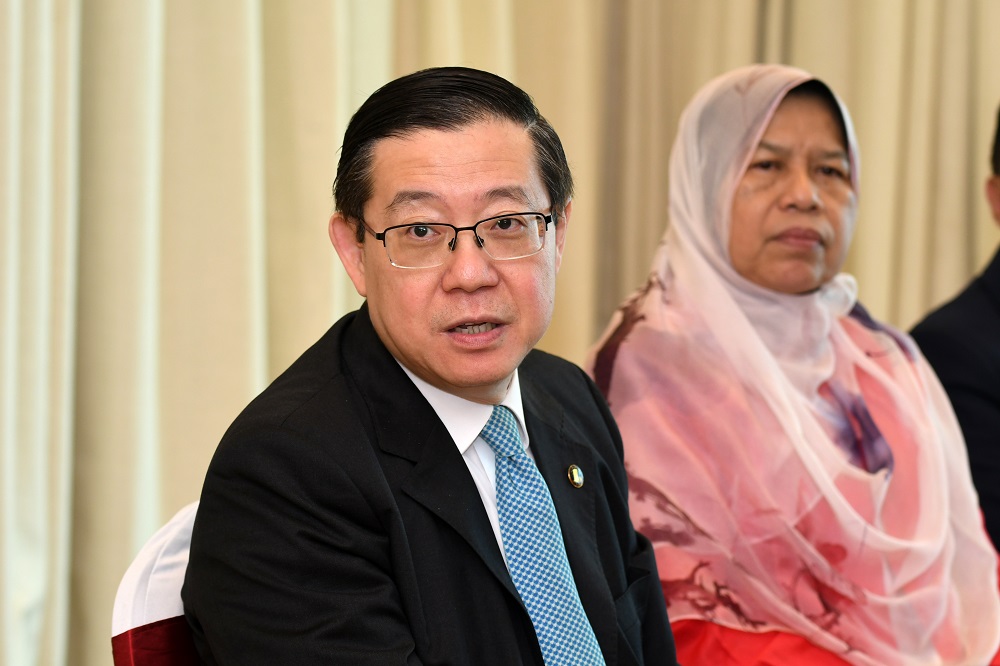 PUTRAJAYA (Aug 22): Bank Negara Malaysia's easing of eligibility requirements for its RM1 billion Fund for Affordable Homes should lead to at least a 20% increase in home loan approvals for first-time homebuyers, said Finance Minister Lim Guan Eng.
He added that it will help first-time homebuyers see a 20% reduction in their monthly housing loan repayments amid an extended repayment duration to 40 years from the previous 30 years under the fund.
"We hope it will be easier for homebuyers to obtain a loan. If monthly repayment is reduced by 20%, more people will be able to purchase a home and I expect this will lead to a similar 20% increase in homeownership," said Lim at a joint press conference with Housing and Local Government Minister Zuraida Kamaruddin after the Budget 2020 focus group meeting here today.
"But it also depends on the individual or household financial position," he added.
The central bank said yesterday that it is increasing the maximum monthly household income requirement to RM4,360, while the maximum property price has been increased to RM300,000.
The increment is from the previously stipulated maximum monthly household income of RM2,300, while the maximum property price was RM150,000.
Successful applicants will also enjoy a concessionary interest rate of 3.5% per annum with a repayment duration of 40 years, along with full stamp duty exemption on sales and purchase agreement; and on the financing agreement.
The new eligibility criteria will take effect from Sept 1, 2019.