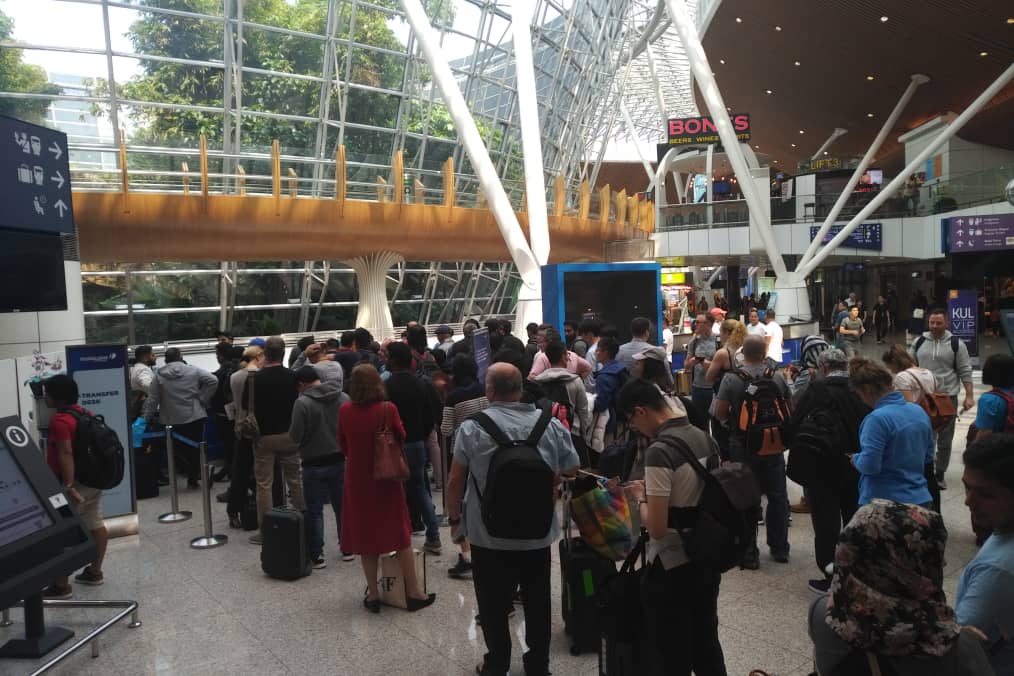 KUALA LUMPUR (Aug 23): The network issue at Kuala Lumpur International Airport (KLIA) which began on Wednesday night remains unresolved.
Long queues are seen at all counters as airline operators continue to check-in passengers manually as well as process transit passengers, many of whom who are believed to have missed their connecting flights.
An eyewitness describes the airport as "choc-a-block" and that the transfer counters are overflowing as it "takes ages to manually provide the boarding passes".
Many are being reissued their boarding passes as they had missed their connecting flights.
And to make matters worse, one of the aerotrains stopped working at about 11.30am, and buses had to be used transfer passengers between the satellite terminal and the main terminal.
Nevertheless, the passenger says that people are generally calm.
Passengers are currently being compensated with food vouchers.
At least one retailer contacted by theedgemarkets.com says it has to use a manual credit card machine.
It remains unclear if sales have been affected as the prolonged waiting time at the airport has also boosted footfall at the stores.
Passengers heading to the airport are being encouraged to check-in online and print out their boarding passes.
Malaysia Airlines is allowing mobile boarding passes as they are able to scan it.
The disruption is said to have affected WIFI connection, flight information display system, check-in counters and the baggage handling systems.
Even planes are taking longer to depart, with a passenger saying his plane has been on the tarmac for the past hour.