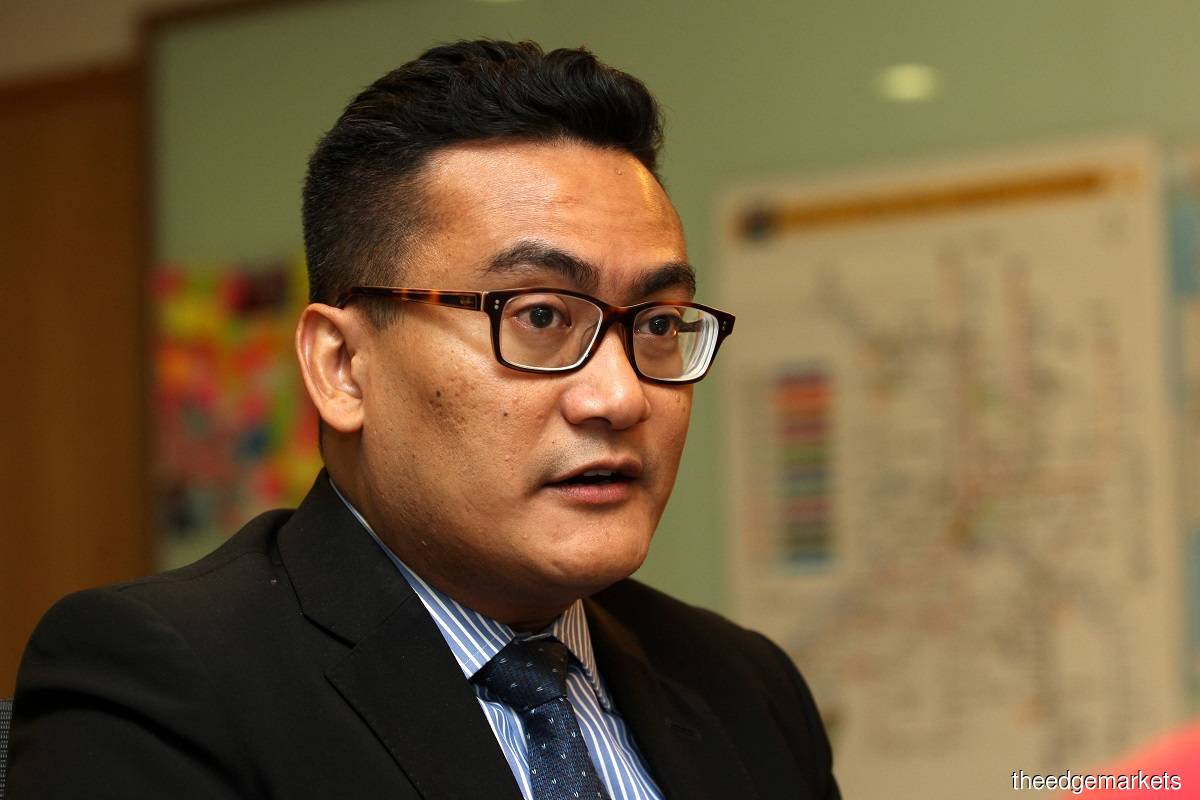 KUALA LUMPUR (June 20): Mohd Azharuddin Mat Sah (pictured), who is currently the chief transformation officer of Malaysia Airlines Bhd, could be appointed chief executive officer (CEO) of Prasarana Malaysia Bhd, sources said on condition of anonymity.
"His appointment may be made as early as this week," one of the sources said.
Another source familiar with Prasarana said that unless there is "some last-minute interference", his appointment is more or less certain to happen. "He is a strong candidate, and he is passionate about public transport, has high standards, and is a determined individual. I hope he gets it," the source added.
Mohd Azharuddin's credentials, other than playing a key role with Malaysia Airlines, include helming the Land Public Transport Commission as CEO, director of urban public transport for Greater Kuala Lumpur/Klang Valley at the Performance Management and Delivery Unit or Pemandu in the Prime Minister's Department. He was also a senior vice president of state-controlled investment arm Khazanah Nasional Bhd, other than stints with Microsoft Malaysia and Royal Dutch Shell.
Prasarana owns and operates the country's urban rail services, which include three light rail transit (LRT) networks, the KL monorail, and operates the mass rapid transit lines. It also owns and operates the stage bus services in Kuala Lumpur, Selangor, Penang, Perak and Pahang and provides management and engineering consultancy services and undertakes commercial and transit-oriented developments within its assets, as well as key public transport infrastructure projects.
However, Mohd Azharuddin's appointment, if it happens, would come at a turbulent time, and he would be the third chief executive officer in a span of 12 months.
Prasarana is a wholly owned unit of the Ministry of Finance. Its previous chief executive officer Muhammad Nizam Alias left under a cloud of controversy earlier this year. While some news reports had it in mid-March that Mohd Nizam had been removed as of Feb 22, he had come on record to say that he had yet to receive any formal notice of his removal from Prasarana as at March 12.
Datin Norlia Noah who was chief operations officer at the transport outfit took over as acting president and group chief executive officer.
Muhammad Nizam is understood to have had issues with the former chairman, Datuk Seri Tajuddin Abdul Rahman, who is also the member of parliament for Pasir Salak.
In end-May, Tajuddin was removed as chairman over his conduct during a press conference to address and clarify issues after a crash involving two LRT trains which left 47 passengers seriously injured and another 166 sustaining minor injuries.
Tajuddin took much flak for showing a lack of empathy for victims of the accident, and he was touted to have acted in an unprofessional manner when handling questions from the press on the accident.
Since then, he has also been called in by the Malaysian Anti-Corruption Commission (MACC) to record a statement, and by the police for flouting standard operating procedures at the fateful press conference.
Interestingly enough, Prasarana's website still has Tajuddin as its chairman. This, however, could be because there has not been any replacement appointed as yet.
In mid-April, the MACC handed an investigation paper over alleged abuse of power at Prasarana to the Attorney General's Chambers, but whether any action will be taken remains to be seen.
The investigations by MACC into Prasarana came about shortly after news allegations of negligence, failure to discharge fiduciary duties and abuse of power were made against former members of the management of the company who served from 2015 to 2018. Much of the grouses stemmed from Prasarana's involvement in the operations and maintenance of the Al Mashaaer Al Mugaddassah Makkah Metro Southern Line in Saudi Arabia, which resulted in the transport company suffering net losses of RM450.8 million for the financial year ended December 2019.
At the end of last year, Prasarana was in the spotlight after 17 contractors and consulting firms for the LRT3 project jointly signed a letter to Prime Minister Tan Sri Muhyiddin Yassin, the Ministry of Finance and the Ministry of Transport alleging that Prasarana had not paid them since July, and that they were owed RM700 million, as Prasarana had withheld payments.
Prasarana's financials for FY19 ended December are not clear. According to its filings obtained via CTOS, the company had suffered an after-tax loss of RM3.61 billion, but its revenue was not recorded. As at end-2019, Prasarana had total assets of RM1.3 billion while its total liabilities stood at RM35.38 billion. It also had accumulated losses of RM42.41 billion.
In a nutshell, Mohd Azharuddin is likely to have his hands full, if appointed to the position.
Get the latest news @ www.EdgeProp.my
Subscribe to our Telegram channel for the latest stories and updates