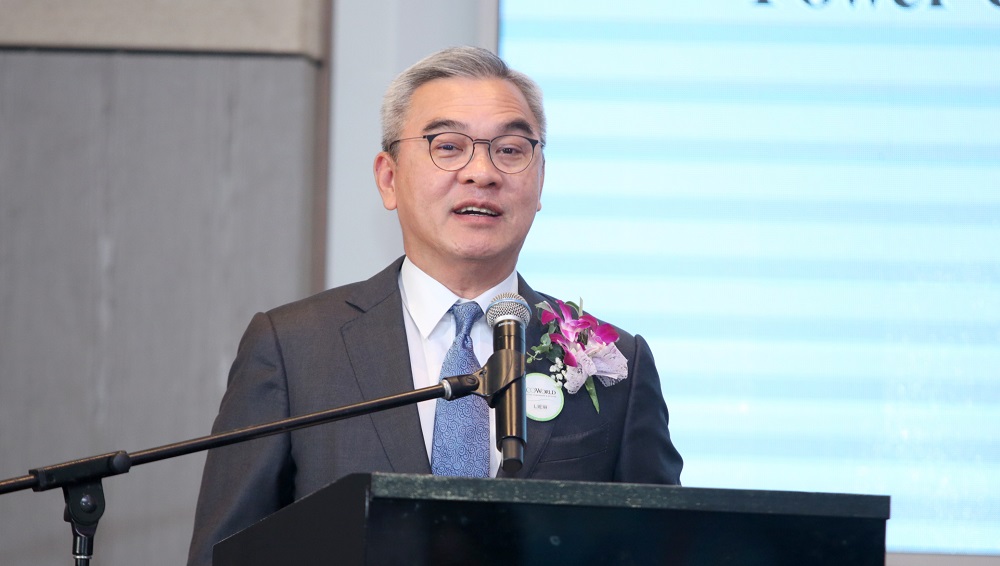 KUALA LUMPUR (Aug 24): Shareholders of Eco World International Bhd (EWI) can expect to receive dividends by FY2020 at the latest, The Edge Malaysia reported in its latest issue.
This is because the company is already profitable and confident of its earnings trajectory, said executive vice-chairman Tan Sri Liew Kee Sin.
"If we do not declare dividends (by the end of this year), by 2020 we must. We are handing over units and our cash flow will improve. Our profit will be substantial by the end of this year and the profit momentum is there," Liew was reported saying by the weekly.
It is also reported that that impending handover of "additional residential blocks in the UK" will enable "profits to be recognised in the upcoming quarters of FY2019".
The same report also stated that according to British accounting standards, "proceeds from sales are only recognised upon the handover of properties".
"We have 3,641 private units sold and we have delivered close to 900 units, which means we have over RM6 billion in unbilled progress billing to claim. EWI should have RM2 billion cash by 2021," Liew explained.
The total GDV of EWI's projects come up to RM25 billion with 11 "active projects". Nine are in London, with two in Australia.
Eco World Development Group has a 27% stake in EWI (listed two years ago on Bursa Malaysia). The latter was established to focus on real estate development beyond Malaysia.
As for the UK, despite the looming uncertainties posed by Brexit, EWI has positioned itself as a key player in the robust build-to-rent (BTR) housing sector, whilst it keeps an eye on the open market sales (OMS).
Liew told EdgeProp.my that EWI's BTR strategy would provide smaller margins but a safer route for the company's business in the UK.
Through its 70%-owned joint venture EcoWorld London, EWI currently has some 1,450 BTR homes that are completed or under construction in London.
The portfolio comprises 597 units in phase one of Barking Wharf in Barking, 487 units at Kew Bridge in Brentford, 119 units at be:here in Hayes and the remaining in East India — all being managed by EcoWorld London itself.
Among the BTR projects, be:here has been operational since February 2017 and the occupancy rate for the one, two and three-bedroom fully-furnished apartments currently stands at 98%. The average monthly rental is about £1,400 per unit and tenancies range from six months to three years.
EWI wants to add another 1,000 BTR homes by the end of this year and another 2,000 units to its portfolio next year in order to meet its five-year target of managing 10,000 BTR homes.
"Whoever is in government, they cannot ignore the fact that a certain level of society does not have a home.
"Whether to buy or rent, whichever comes into play, they must take care of this part of society," Liew said while speaking to Malaysian reporters in London recently.
"We see this year's sales in the UK doubling for the segment below £800 psf. There is a big shortage of homes in London. What Brexit is doing is scaring foreigners away, that's it. Locals are still buying," he added.
"We need to make sure cash flow is strong... Make sure we have enough cash for the next two years, assuming there is no deal.
If there is a deal, the bank will throw money at us. If there is no deal, banks will pull back. It's as simple as that," Liew said.
EWI's initial foray into the UK started with the EcoWorld-Ballymore joint venture that is currently developing three prime waterside residential projects in London City Island in Leamouth Peninsula, Embassy Gardens in Nine Elms and Wardian London in London Docklands in 2015.