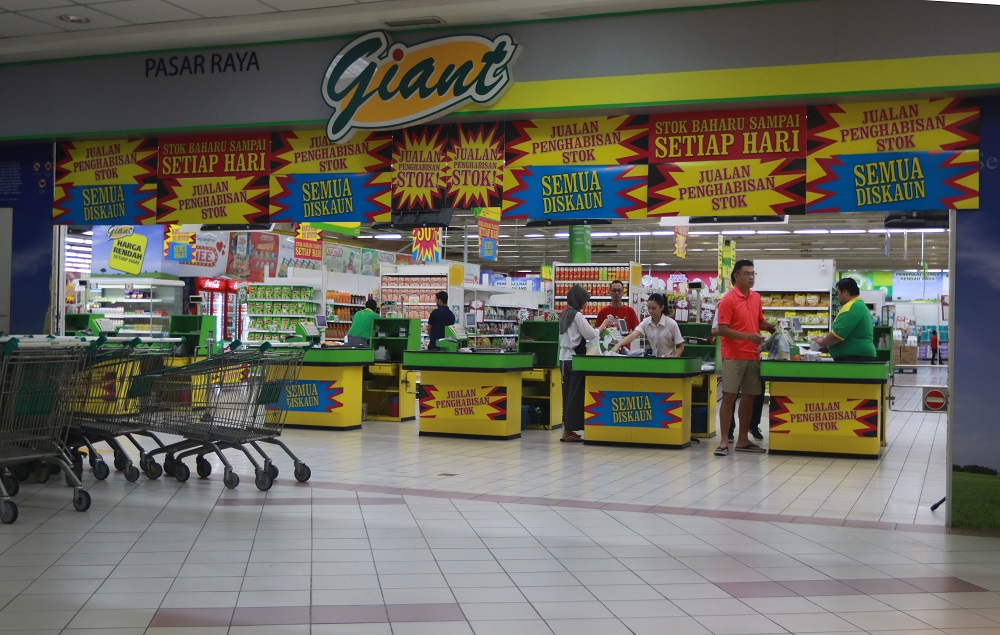 KUALA LUMPUR (Aug 24): A recent report by The Edge Malaysia stated that the Employees Provident Fund (EPF) owns "about a dozen buildings and shoplots, which are or were occupied" by GCH Retail (M) Sdn Bhd". They make up "about a tenth of Giant's stores".
GCH Retail owns and operates the Giant chain of stores in Malaysia. It also operates the Cold Storage, Mercato and Jasons Food Hall supermarkets.
The familiar Giant stores hit the limelight in recent months when a number of them started to close for good.
Eight have already shuttered this year and it was reported by the weekly that four more (two in Selangor and one each in Negeri Sembilan and Johor) will close their doors soon.
A report by theedgemarkets.com earlier this week revealed that a list (that went viral on social media) of 22 Giant and Cold Storage stores has been identified to be shut nationwide.
Hong Kong-based retailer Dairy Farm International Holdings Ltd (DFI) has neither confirmed nor denied the authenticity of the list. DFI operates Giant and Cold Storage via GCH Retail.
"As we have previously stated [that] we are reshaping and reorganising our business to better meet the needs of our customers in Malaysia and to remain competitive.
"The need to rebalance our offer to keep pace with customer preference, is in line with what other retail business are doing in the region and will help us create more value for our customers and strengthen our food proposition, going forward," a GCH Retail spokesperson told theedgemarkets.com via an e-mail response, when contacted to confirm the authenticity of the list.
Sources told the weekly that "GCH Retail may bring down the number of stores it operates to just 60".
Meanwhile the EPF told The Edge when contacted that: "So far, only one supermarket under the portfolio has been closed down. As part of its asset management programme, the EPF is actively managing its real estate portfolio, which includes assets occupied by GCH Retail, including renewing and re-letting of its space."
EFP did not go into details about "the number of buildings it owns that are tenanted by GCH Retail or the years left on the leases", wrote the business publication.
The weekly also stated that the closed store mentioned by EPF should be the Giant hypermarket in Section 18, Shah Alam, Selangor. It shuttered on June 27.
In 2014, GCH Retail had a total of 147 stores including two Mercato supermarkets and one Jason's Food Hall. Today, the number of outlets is just below 100.
In case anyone is interested in getting a bargain, four outlets are at the moment having a clearance sale. They are Giant Muar in Johor, Giant Senawang in Negeri Sembilan, Cold Storage at 1 Utama Shopping Centre in Bandar Utama, Selangor, and Giant Metro Kajang in Selangor.
It is reported that these stores "are expected to be the next to cease operations".