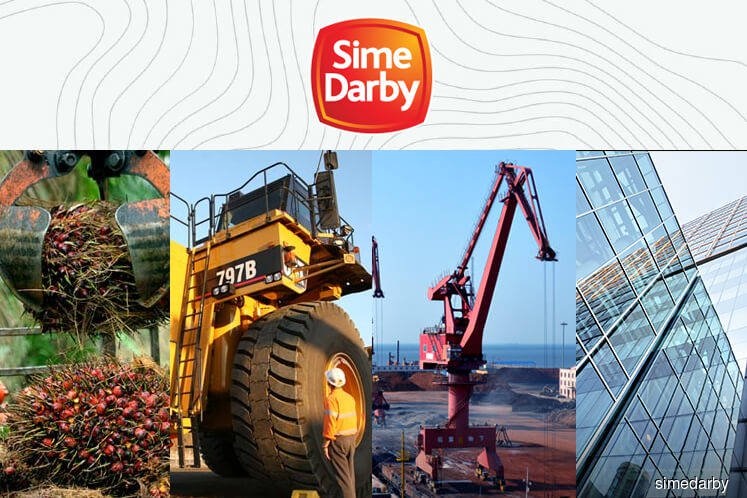 KUALA LUMPUR (Aug 27): Sime Darby Bhd's net profit for the fourth quarter ended June 30, 2019 rose 13% to RM184 million from RM163 million a year earlier, driven mainly by its industrial and motors divisions.
In a filing to Bursa Malaysia, the group said revenue for the quarter rose to RM9.32 billion from RM8.58 billion a year earlier.
Earnings per share was 2.7 sen against 2.4 sen.
Sime Darby declared a second interim dividend of 7 sen per share and a special dividend of 1 sen per share in respect of the financial year ended June 30, 2019 (FY19). The payment dates for the dividends fall on Oct 31.
For FY19, Sime Darby posted net profit of RM948 million on the back of revenue of RM36.16 billion.
In a separate statement, Sime Darby group chief executive officer Datuk Jeffri Salim Davidson said the group's positive results in key markets for the industrial division helped compensate for the softness in the motors division's profits in Singapore, Hong Kong and Australia.
"Our industrial operations in Australia and China were the clear winners in FY19, as we benefitted from an upcycle in the mining and construction sectors, while growth in the motors division decelerated in an environment of intense competition.
"Early signs show that the industrial division will continue to take the lead in FY20.
"However, the pipeline of new models coming in from our stable of automotive brands [is] expected to generate some excitement in the market," he said.
On its prospects, Sime Darby said the industrial division's results are underpinned by the strong momentum of the mining sector and increasing level of infrastructure spending as the Australian government attempts to drive growth back to trend.
It said the proposed acquisition of Gough Group Ltd in New Zealand is expected to further strengthen the division's growth in the coming years.
The conglomerate said the motors division expects the regional automotive market to remain competitive.
It said that in China, demand for the luxury segment remains stable on consumption upgrade and new luxury car models.
Sime Darby said the division's outlook for the Malaysian operations remains positive with more certainty expected after the revised National Automotive Policy 2019 is released.
It added the division is also expecting stronger performance from its commercial vehicle operations following the planned expansions in Australia and New Zealand.
Meanwhile, it said the logistics division is weighed down by the fallout from trade tensions on the export economy.
Nevertheless, it explained the division continues to focus on strengthening its business performance by improving operational productivity and diversifying cargo type and customers.
Barring any unforeseen circumstances, Sime Darby expects its performance for FY20 to be satisfactory.
At the midday break today, Sime Darby dipped 0.48% or 1 sen to RM2.08, for a market capitalisation of RM14.15 billion.