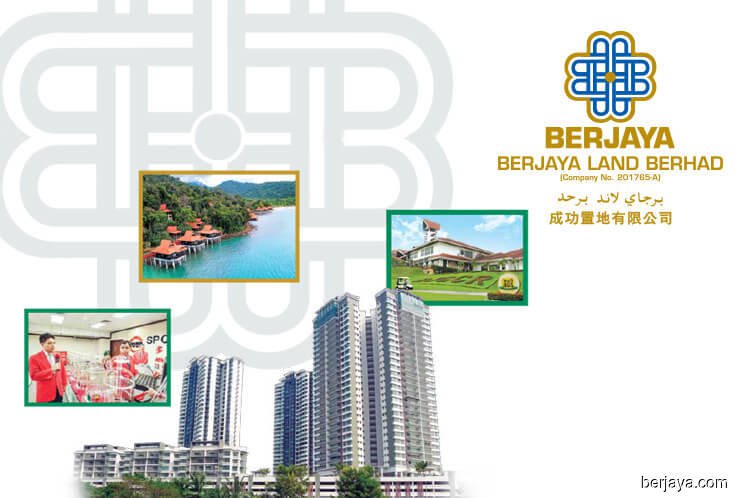 KUALA LUMPUR (Aug 27): Berjaya Land Bhd (BLand), which is controlled by tycoon Tan Sri Vincent Tan, has turned in a net loss of RM34.5 million for the two months ended June 30, 2019. However, it managed to post a net profit of RM148.03 million for the cumulative 14-month period.
Quarterly and cumulative revenue stood at RM1.08 billion and RM7.32 billion respectively, the group said in an exchange filing yesterday.
No comparative figures for the current and cumulative period were available, due to a change in the group's financial year-end from April 30 to June 30.
BLand said profit during the two months under review was impacted by unfavourable fair value changes of investment properties, gaming rights, assets of disposal group, as well as that of goodwill.
These were mitigated by the gain recognised on disposal of a subsidiary, amounting to RM18.37 million, it added.
As for the 14-month period, BLand said pre-tax profit was higher than the profit from operations, mainly due to the substantial gain realised on disposal of a joint venture amounting to RM195.74 million, which helped offset the fair value changes and impairments.
Going forward, the group expects results for the number forecast operation to be satisfactory and that it will continue to maintain its market share for its forthcoming financial year ending June 30, 2020 (FY20).
It also expects its hotels and resorts, and property development business segments to remain satisfactory.