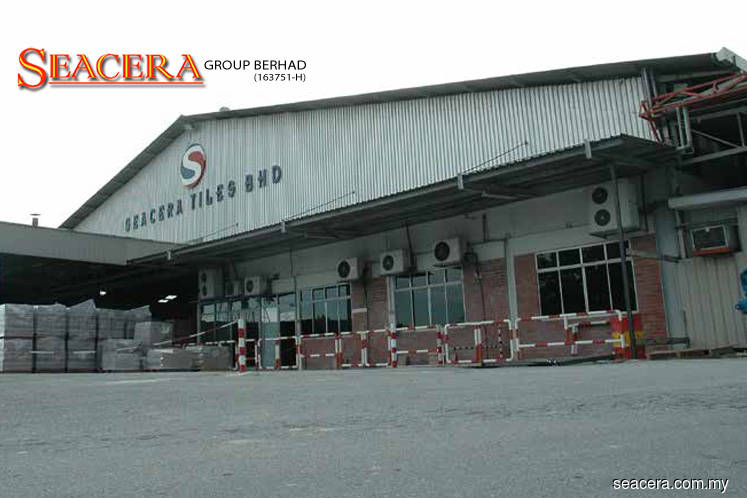 KUALA LUMPUR (Aug 28): Practice Note 17 (PN17) firm Seacera Group Bhd has defaulted on credit facilities amounting to RM12.91 million.
The group said in an exchange filing its wholly-owned subsidiary Seacera Ceramics Sdn Bhd was yesterday served with a notice of default by Ambank Islamic Bhd for an amount owing by the company in relation to the dispute over the RM12.91 million, arising from facilities granted to the company.
As at May 8, Seacera has committed a breach of the provisions of the charge, by failing to make payment on demand the sum for the facilities it was granted by the Islamic bank, the filing added.
These include the Murabahah Tawarruq Term Financing-i for an amount owing of RM1.88 million, Murabahah Tawarruq Cashline-i for an amount of RM6.14 million, Accepted Bills-i of RM4.89 million, and on top of these, late penalty interest at the rate of 1% per annum.
Seacera said it is required to remedy the breach within the period of one month from yesterday, failing which the Islamic bank will apply for an order of sale.
The group said it is seeking legal advice on the matter.
According to the group's latest financial statement, as at March 31, Seacera's cash and cash equivalents total at RM4.68 million, while total borrowings stood at RM25.39 million.