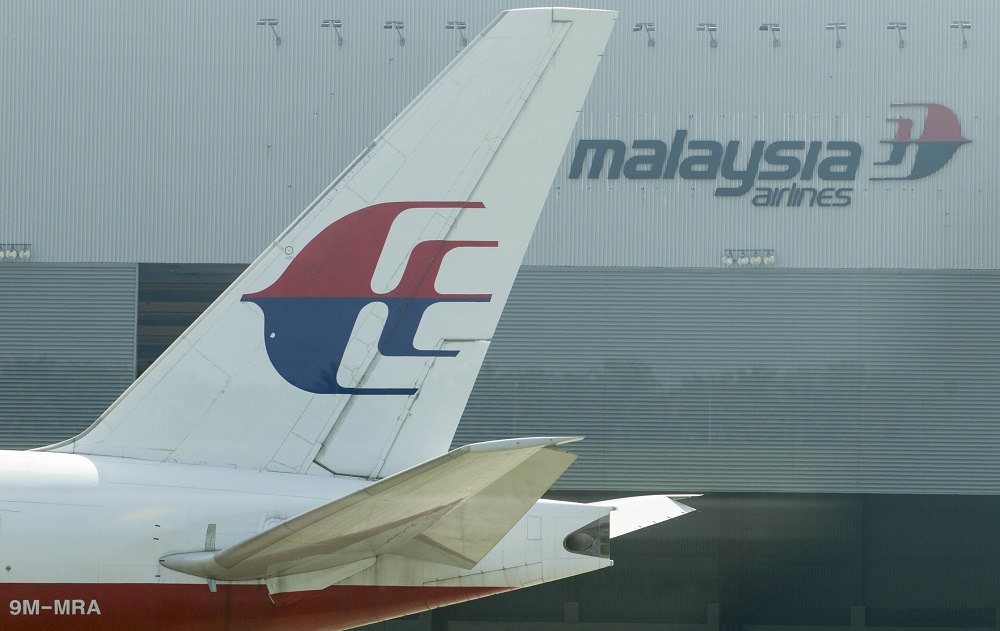 KUALA LUMPUR (Aug 28): Najah Air Sdn Bhd, a six-man group of entrepreneurs led by AirAsia Group Bhd co-founder and former chairman Datuk Pahamin Ab Rajab, has pulled out of the potential bidding war for struggling Malaysia Airlines Bhd, according to sources.
A source said Najah Air had decided to not move forward with its bid for a stake in Malaysia Airlines as the start-up is not confident about striking a deal.
"It did not submit its [turnaround] proposal to Morgan Stanley, [appointed by Khazanah Nasional Bhd to explore strategic options for the loss-making airline], on Monday, the deadline for submission," the source added.
It is understood that The Weststar Group — owned by tycoon Tan Sri Syed Azman Syed Ibrahim — and a group of former employees of the now-defunct Malaysian Airline System Bhd (MAS) and several private individuals led by corporate lawyer Shahril Lamin with former MAS chief executive officer (CEO) Tan Sri Abdul Aziz Abdul Rahman as its adviser, also did not submit their bids.
This leaves Jentayu Danaraksa Sdn Bhd, helmed by managing director Feriz Omar, as the sole runner in the race. Jentayu has brought in boutique advisory firm QuantePhi Sdn Bhd as adviser to help turn around the national carrier, said the sources.
However, when contacted by The Edge Financial Daily yesterday, QuantePhi managing director Aziz Bakar said the firm has not been appointed by anyone in connection with a plan to rescue Malaysia Airlines.
Meanwhile, speculation is rife that the government and Khazanah are trying to woo Qatar Airways to become a major investor in Malaysia Airlines, following Monday's meeting between the Gulf carrier's CEO Akbar Al Baker and Prime Minister Tun Dr Mahathir Mohamad, who is also Khazanah's chairman.
On the same day, Qatar Airways later posted a photo on Twitter of Akbar, also the secretary-general of Qatar National Tourism Council, shaking hands with Dr Mahathir, with the caption "to discuss issues of mutual interest". Akbar has also met with Transport Minister Anthony Loke.
Since March, there have been reports about Qatar Airways looking to invest in Asian airlines such as Malaysia Airlines as the former looks to grow its network. Qatar Airways has holdings in IAG, Cathay Pacific and Latam Airlines Group SA.
Some analysts have said the recent hiring of Morgan Stanley as adviser should be seen as paving the way for a foreign investor entry into Malaysia Airlines.
With fewer suitors now for Malaysia Airlines, another source said its new long-term business plan (LTBP) is more likely to be approved by Khazanah's board of directors. The plan aims for the national carrier to achieve financial break even by 2022, and generate enough income to cover the cost of capital for its operations two years later.
However, National Union of Flight Attendants Malaysia president Ismail Nasaruddin viewed the LTBP as unfeasible if the same people continue to manage the airline.
"What is the point of the government injecting more money into Malaysia Airlines when it is the same management running the show? How long can it continue to pump in money?" he told The Edge Financial Daily.
To ensure the airline's long-term survival, Ismail said the union supports Malaysia Airlines having a strategic investor as long as it does not create a monopoly.
He also urged the government to thoroughly study Qatar Airways' entry as a potential investor in Malaysia Airlines, due to testy relations between Qatar and other Gulf nations.
Najah Air was the second party that openly declared an interest in buying Malaysia Airlines from its sole shareholder Khazanah, after the group led by Shahril had proposed to make the national carrier profitable within two and a half to three years.
However, Najah Air was the first group that met with Dr Mahathir on July 3, expressing its interest in helping the government to turn around the national carrier. Najah Air's business plan involves taking up a minority stake in the airline in a debt-for-equity swap, take control of the board and management, a new capital infusion, doubling cargo revenue and maximising aircraft utilisation rather than adding more planes.
It had reportedly sought to woo Japanese conglomerate SoftBank Group Corp as a seed investor in the start-up.
According to filings with the Companies Commission of Malaysia (SSM), Malaysia Airlines' net loss jumped 85% year-on-year to RM812.11 million for the financial year ended Dec 31, 2017 (FY17). It lost RM2.35 billion between 2015 and 2017. It had yet to file its financial statements for FY18 with the SSM.
This article first appeared in The Edge Financial Daily, on Aug 28, 2019.