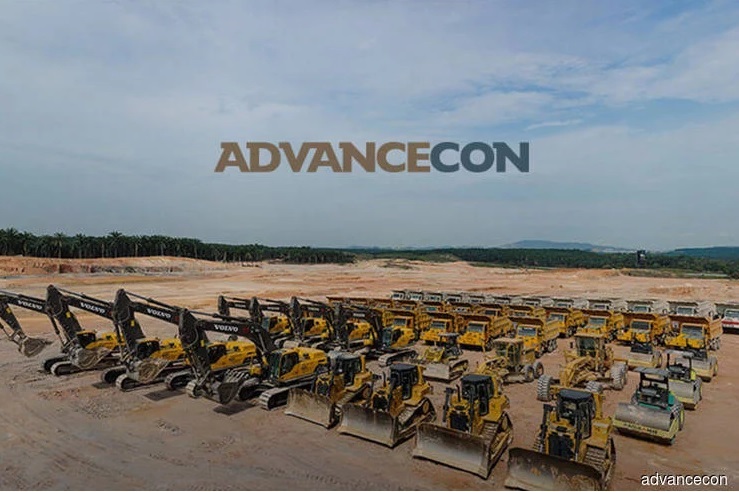 KUALA LUMPUR (Aug 29): Advancecon Holdings Bhd said it is set to make significant progress in two of its major West Coast Expressway (WCE) contracts moving forward due to the recent sizeable site possessions.
In a statement yesterday, Advancecon group chief executive officer Datuk Phum Ang Kia said the sizeable handover of sites for these two WCE packages is positive news for the group as it facilitates the efficient utilisation of fleet to complete all the necessary earthworks.
Advancecon had previously secured two separate packages of WCE: from Assam Jawa Interchange to Tanjung Karang Interchange, and the Banting Interchange to South Klang Valley Expressway Interchange.
The outstanding works for both projects total RM485.2 million, representing a major 68.3% of the total orderbook of RM710.5 million.
Phum said in the long-term, Advancecon remains keen on supporting the nation's major infrastructure projects, backed by its sizable fleet and vast experience in providing integrated earthworks and civil engineering solutions.
"To this end, we recently announced a collaboration with T7 Kemuncak Sdn Bhd to explore business opportunities pertaining to the recently revived East Coast Rail Link (ECRL) project.
"Through this partnership, we can combine the expertise of both parties and engage in the optimal sharing of resources to successfully bid for earthworks packages in the ECRL," he said.
Phum added that Advancecon was optimistic on its outlook for the second half of 2019 as double-digit topline growth was recorded in 1H19, in tandem with the progress of its major projects.
At 9.22am, Advancecon added 1.33% or 0.5 sen to 38 sen, for a market capitalisation of RM153.10 million.
Stay on top of trending Narratives
Use Location Scan to view project options and price trends near your preferred location, including MRT3 stations
Check your loan eligibility on LoanCheck, or use LoanReport to get a FREE credit report