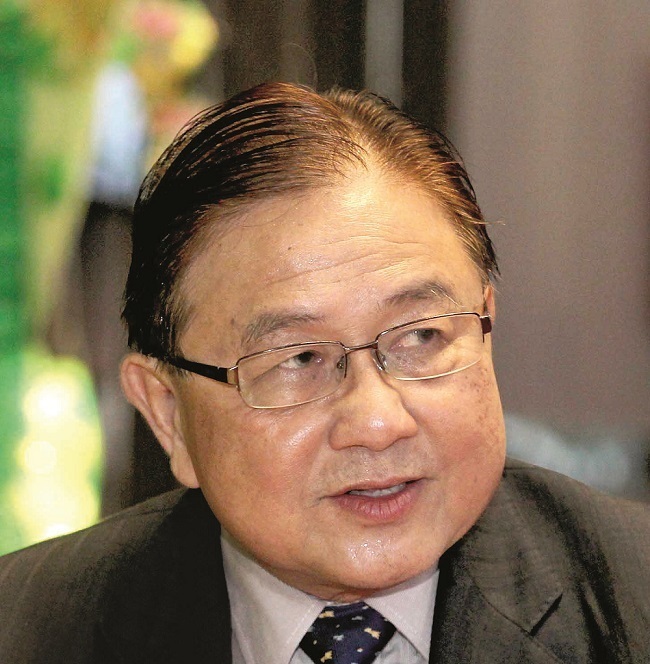 KUALA LUMPUR (Aug 31): The worst is not over for the construction sector – that is the view of Kimlun CEO and executive director Sim Tian Liang (pictured). In an interview with The Edge Malaysia, he said "a turnaround is only expected in two to three years".
Kimlun's earnings have fallen for two straight years since the financial year ended Dec 31, 2017 (FY2017) and "does not expect the declining trend to reverse course in the current financial year given the slowdown in construction projects". Construction is the main contributor to the group's revenue.
As for the property market, recovery will depend on "how fast unsold properties that have been built are absorbed".
"The slowdown in the market is deterring a lot of developers from launching new properties. However, property development constitutes a small portion of our overall revenue. Our main business is still construction," Sim told the weekly.
He also felt that the Putrajaya has an important role to play. "A recovery in the construction sector next year will depend on the upcoming Budget 2020 — what the government has in mind to boost the sector.
"If the government does not do anything, the country may sink into recession. As a businessman, I would not be optimistic [about a recovery] if the government continues to tighten its belt," Sim explained.
He also said the group has an outstanding order book of RM2 billion (RM1.7 billion is from construction contracts and RM300 million from the manufacturing segment) as at June 30, providing earnings visibility for the next two years.
Meanwhile, Sim revealed to the weekly that Kimlun is eyeing projects such as the Johor Bahru-Singapore Rapid Transit System Link; the Ministry of Housing and Local Government's plan to build 100,000 affordable homes per year; the Penang Transport Master Plan, which envisions a series of highways and light rail transit lines; the construction of the Kulim International Airport; upgrading works on the North-South Highway; the second phase of the Pan Borneo Highway construction works; the Sarawak coastal highway; and the second phase of the Klang Valley Double Track rehabilitation works.
AllianceDBS Research report earlier this month noted that "not enough recognition is given to Kimlun's high-margin manufacturing business which should command a scarcity premium".
"Its IBS expertise will be crucial in clinching more local affordable housing projects," the report added.