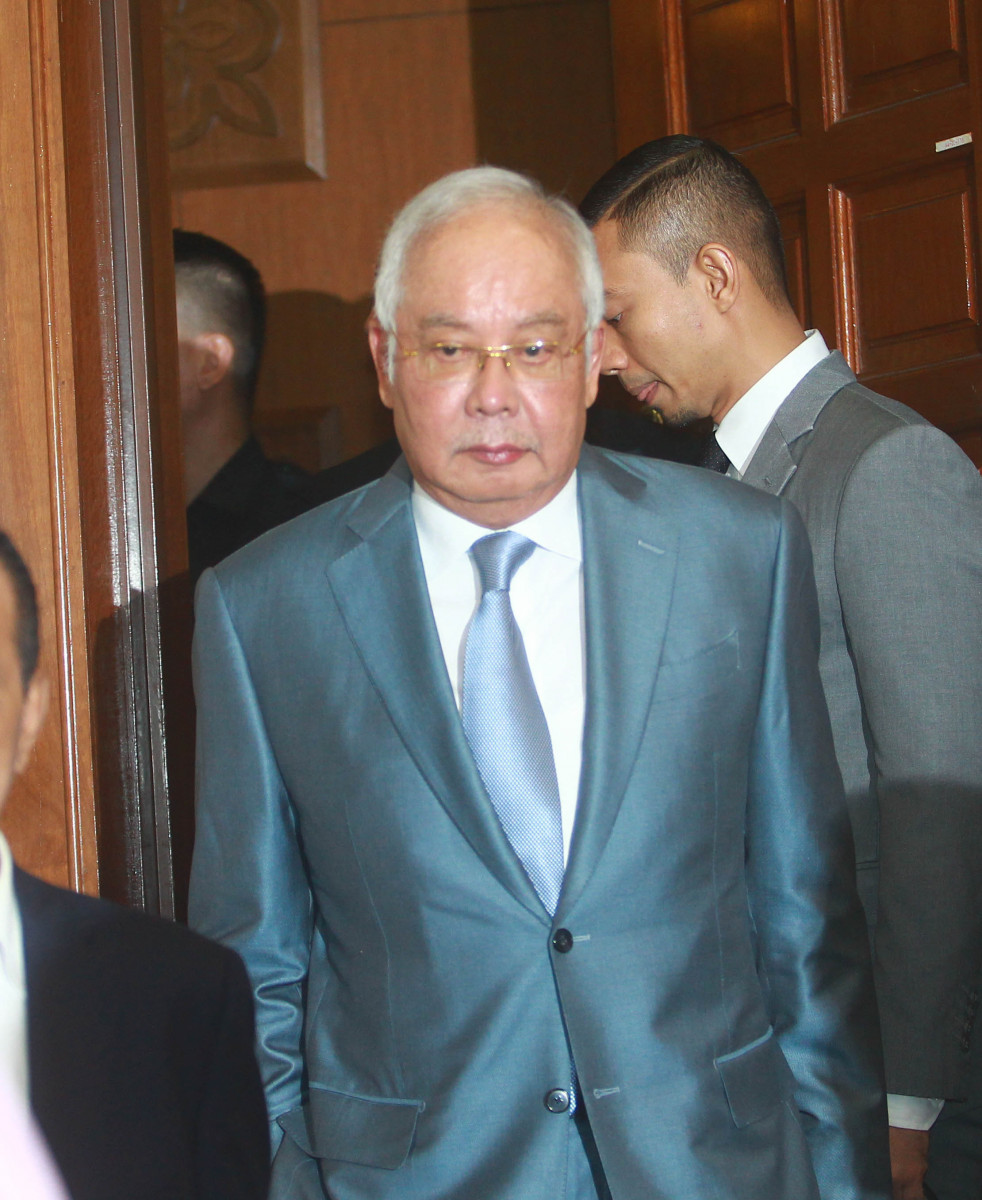 KUALA LUMPUR (Sept 4): At least two overseas bank accounts were opened and managed by Low Taek Jho to place political funds on behalf of Datuk Seri Najib Razak to help Barisan Nasional win Penang in the 13th General Election (GE13), the High Court was told today.
Najib's former special officer Datuk Amhari Efendi Nazaruddin revealed in court today that Low, also known as Jho Low, had approached him and his then-superior in the Prime Minister's Office (PMO), the late Datuk Azlin Alias, to use their names to open two accounts in Swiss bank BSI back in 2012.
"I knew he had met Najib prior to that, because Jho said this matter has received [the ex-PM's] blessing and that we were instructed to open the accounts 'just in case and stand by'," Amhari said.
"Datuk Azlin and I understood that the blessing came from Datuk Seri Najib," he added.
The question, said Amhari, was why the accounts needed to be opened overseas.
The PMO duo had concerns but because they were made aware of the plan to open these accounts, they were afraid that there would be retaliatory action taken against them, endangering their jobs and personal safety.
"Datuk Azlin expressed his discomfort but Jho said that everything is done above board and with the right documentation," Amhari said.
Azlin eventually agreed, and Amhari said he followed Azlin to Singapore and have the accounts opened.
One Yvonne and another unknown individual helped with the opening of the accounts, said the witness.
On July 13, 2017, former BSI Bank director Yvonne Seah pleaded guilty to three out of seven charges of forging reference letters for Jho Low and for failing to reporting transactions potentially involving proceeds of a crime.
The two accounts were opened in less than a year from the day Jho Low first raised the matter, said Amhari.
Amhari then testified that in early 2016, BSI Switzerland contacted him and informed him on his bank balance of over US$800,000.
The next time the bank got in touch, Amhari was told that their 'relationship' will end and he was told to transfer the balance as well.
The witness then approached the now-missing businessman for further instructions after that.
The two individuals met in Shanghai, China to open a bank account, but failed.
Later, they met again in Bangkok, Thailand to successfully open an account in Kasikorn Bank with the help of an unnamed 'introducer' who was also an associate of Jho Low.
Amhari then instructed the fund transfer from BSI to Kasikorn Bank. "But I was informed within the next two days that the transaction failed, and that the bank told me they will contact me if there is any development.
"I informed Jho Low, who told me he will sort it out. I don't know what happened to the money after that," said Amhari.
Amhari denied using any of the funds in the account, and insisted that all actions taken in relation to the account were made under Jho Low's instructions.
Amhari is the eighth prosecution witness in the 1MDB-Tanore trial, where Najib is facing 25 counts of money laundering and abuse of power involving billions of ringgit allegedly siphoned from 1MDB.
The trial continues.