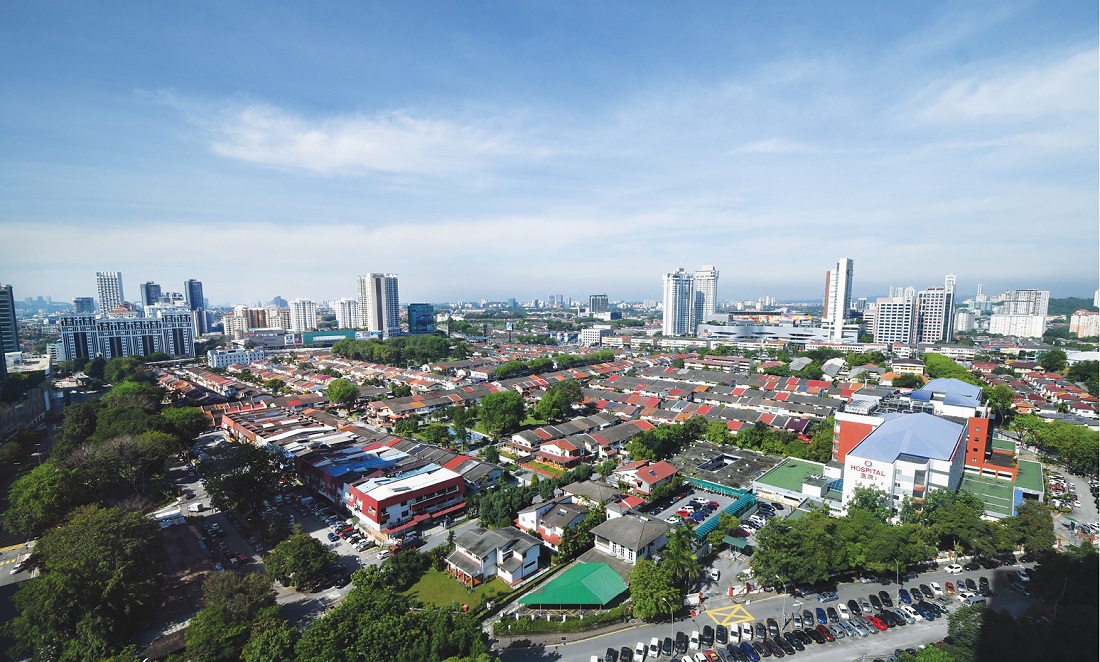 SS20 is part of the greater Damansara Utama suburb in Petaling Jaya, Selangor. This area consists mainly of residential properties, unlike the other Damansara Utama suburb, SS21 which is mainly a commercial hub and is popularly known as Damansara Uptown.
Often referred to as Damansara Kim, a large portion of SS20 was developed in 1983 by Capital Land Sdn Bhd, the property division of Tan Lai Kim Group of Companies, and was the first in the series of Capital Land's developments in the Klang Valley.
This portion consists of shoplots and houses to the south of Jalan SS20/21, ending at a row of houses on Jalan SS20/1 facing 3 Damansara mall.
The remaining portion (which consists only of residential properties) north of Jalan SS20/21 till the northern fringe of Jalan SS20/10 was developed by See Hoy Chan Sdn Bhd Group in the 1980s in three phases: Damansara Alpha, Damansara Delta and Damansara Belinda.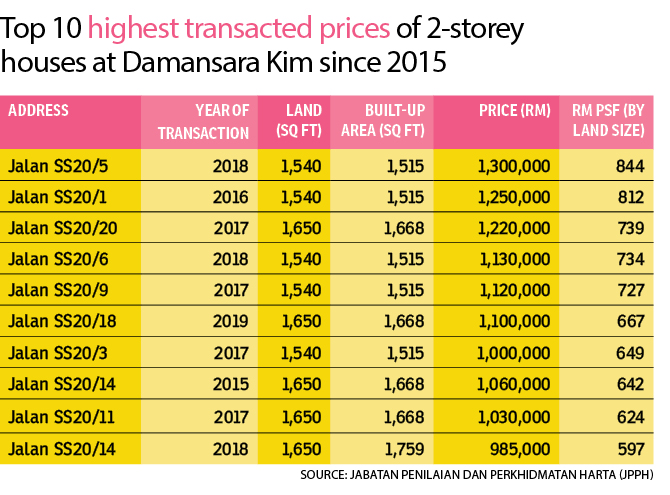 The approximately 110-acre freehold enclave is surrounded by mature and popular neighbourhoods like Damansara Uptown and Damansara Jaya to the west, SS2 and Seksyen 17, Petaling Jaya down south, while Taman Tun Dr Ismail (TTDI) and Kuala Lumpur city centre lies north.
Damansara Kim is flanked by two major highways: Damansara-Puchong Expressway (LDP) and SPRINT. It is also accessible via nearby public transportation (within a 1km radius) such as the TTDI MRT (mass rapid transit) station.
Damansara Kim also houses a cluster school (SMK Damansara Utama), a private hospital (KPJ Damansara Specialist Centre) and many eateries and cafes such as Euro Deli, Fish and Noodle House, KomPassion Thai Fusion Food and some Chinese kopitiams. These outlets usually witness a throng of visitors, mainly those who work in the vicinity, streaming in during lunch.
One notable and recently-added highlight in the area is a mural at an alley along Jalan SS20/10 which is often used by pedestrians to get to the TTDI MRT station. The alley was spruced up earlier this year with additional lighting on top of the floral-themed mural.
Just a stone's throw away from the mural lies a park (Jalan SS20/12) with a football field and a basketball court. Two more parks are located at Jalan SS20/5 and SS20/26.
Residential properties holding up
The bulk of properties in Damansara Kim consist of landed residential properties — mostly terraced and also some semidee and detached houses.
The price of these properties have increased and held steady over the years. Based on data from EdgeProp.my, the average transacted price of two-storey terraced homes from the first quarter (1Q) of 2013 to 1Q2019 had ranged from RM732,500 to RM1,300,000.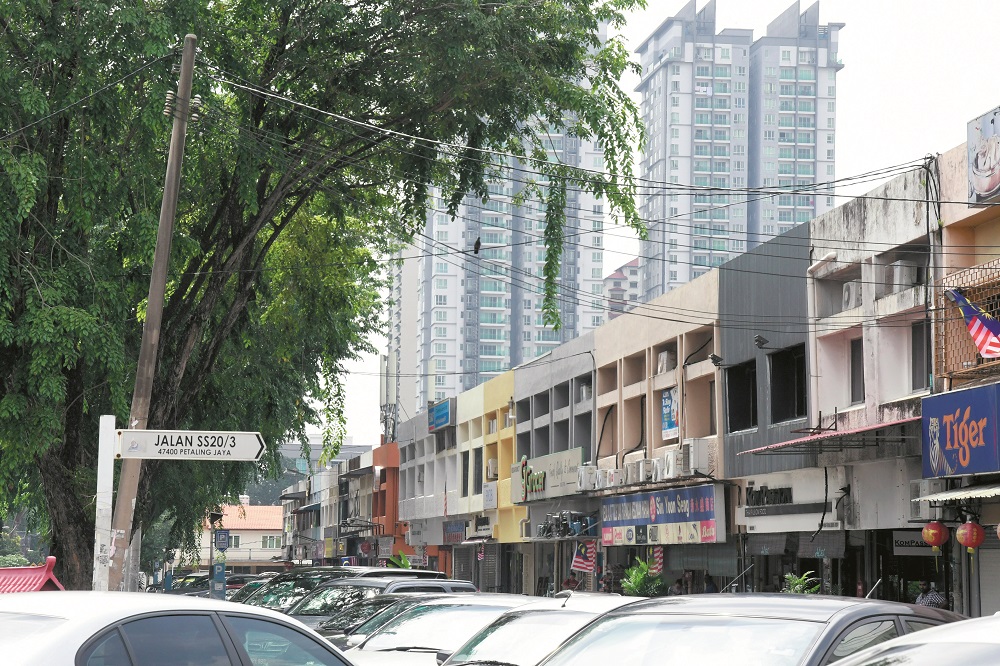 And since 2015, average quarterly transacted prices have mainly hovered between RM1.01 million to RM1.3 million. The average transacted price over the course of five years (2013 - 2018) stands at RM1,032,372.
Current listings on EdgeProp.my as at August 2019 show 19 sale listings from a 2-storey terraced house priced at RM825,000 to RM4,300,000 for a detached unit.
According to PA International Property Consultants Sdn Bhd's managing director Jerome Hong, there were not many transactions of 2-storey terraced houses in 2018 and early 2019.
"However based on the transaction of properties of similar land sizes, the appreciation was 1% - 2% per annum from 2015 to early 2019," says Hong.
Metro Homes Realty Bhd executive director See Kok Loong says prices have been stable for residential properties because the area has been fully developed.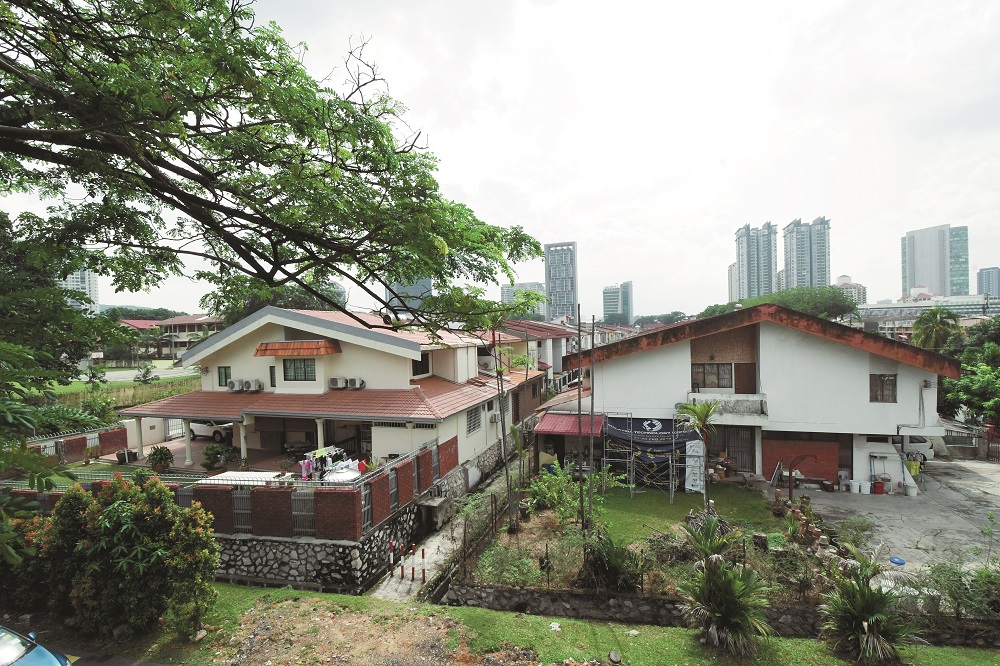 "And these prices differ based on the condition of the particular unit," See adds.
Meanwhile senior real estate consultant at CBD Properties Sdn Bhd Ruben Soon notes that there has been a slight increase in price over the years for residential properties here at Damansara Kim.
"The demand is still there due to its convenience. The area is near the TTDI MRT station and there are free shuttle bus services to and from 3 Damansara Mall and the Kelana Jaya LRT (light rail transit) station.
The Starling Mall and the many retail shops in Damansara Uptown are also not too far away. There is also a Jaya Grocer at Glo Damansara across from Jalan SS20/10.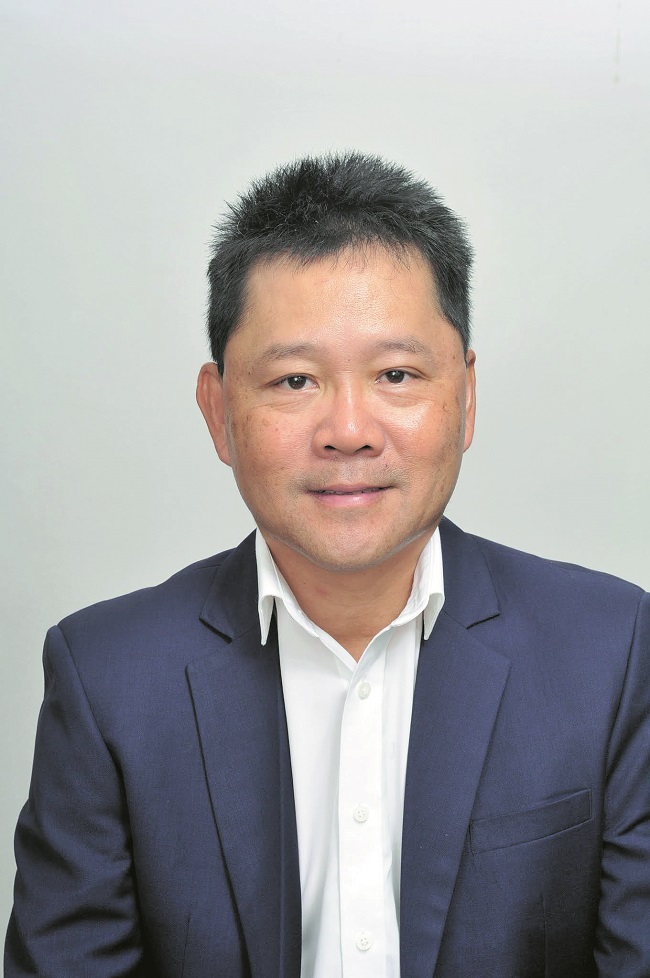 "I noticed a greater demand for [terraced houses] surrounding Jalan SS20/10, due to the presence of shops and high traffic from the TTDI MRT station. Two years ago, I sold two units for about RM950,000 and RM1.36 million," shares Soon.
As for rental, Soon observes a minimum of RM1,900 per month for unfurnished terraced homes. Furnished ones could go above RM2,000 per month. "Rents are largely stable, hence they appeal to working professionals and also to medical staff working at KPJ hospital," he says.
Meanwhile, Soon, who is a long-time resident of Damansara Kim, adds that the Residents Association and Rukun Tetangga here have set up a community policing programme for the housing area. According to him, certain streets and zones have been turned into gated-and-guarded communities.
However, See notes that it will still be challenging to fully gate and guard the entire area due to the multiple entry and exit points, as well as commercial lots.
Commercial properties remain resilient
Commercial properties in Damansara Kim consist of shopoffices located along Jalan SS20/10 (3-storeys) and SS20/11 (2-storeys).
Transactions of commercial properties have been minimal in
Damansara Kim. There are currently no rent and sale listings on EdgeProp.my as at end-August 2019.
According to PA International's Hong, prices of 2-storey shopoffices have remained stable over the past five years (2013 – 2018) with an appreciation of about 4% per annum (see table above).
"This area is essentially a small and quiet residential neighbourhood surrounded by established and larger neighbours such as TTDI,
Damansara Utama, Damansara Jaya and SS2, which have larger population base as well as commercial offerings.
"Other than two rows of shops along Jalan SS20/11 and Jalan SS20/10, Damansara Kim lacks commercial establishments such as malls and offices. There is zero space for further commercial development," explains Hong.
Soon of CBD Properties notes that shops along SS20/10 face a slightly higher turnover rate. He attributes this to the mostly F&B businesses operating there and the lack of parking spaces.
"The F&B outlets do bring in the lunch hour crowd from Damansara Uptown, the hospital and Glomac Damansara," says Soon.
Stable demand
Hong says there will be a steady stream of demand for housing in Damansara Kim, owing to its strategic location and affordability compared to its more pricey neighbouring suburbs like SS2, Damansara Uptown and TTDI.

"Property prices in Damansara Kim have caught on over the years thanks to the TTDI MRT station and nearby shopping malls like The Starling and 3 Damansara," he notes.
Hong went on to say that they still trail slightly behind the other suburbs as Damansara Kim has no more room for development, and it has just two rows of shops that mostly serve the immediate neighbourhood — unlike Damansara Uptown, for instance, with its popular commercial hub.
Nevertheless, the prices of both commercial and residential properties in Damansara Kim have remained stable despite the present lacklustre property market, due to its strategic location and good accessibility.
"Residential properties here will continue to be popular amongst those seeking to rent and will be good options for working executives and students," adds Hong, stressing that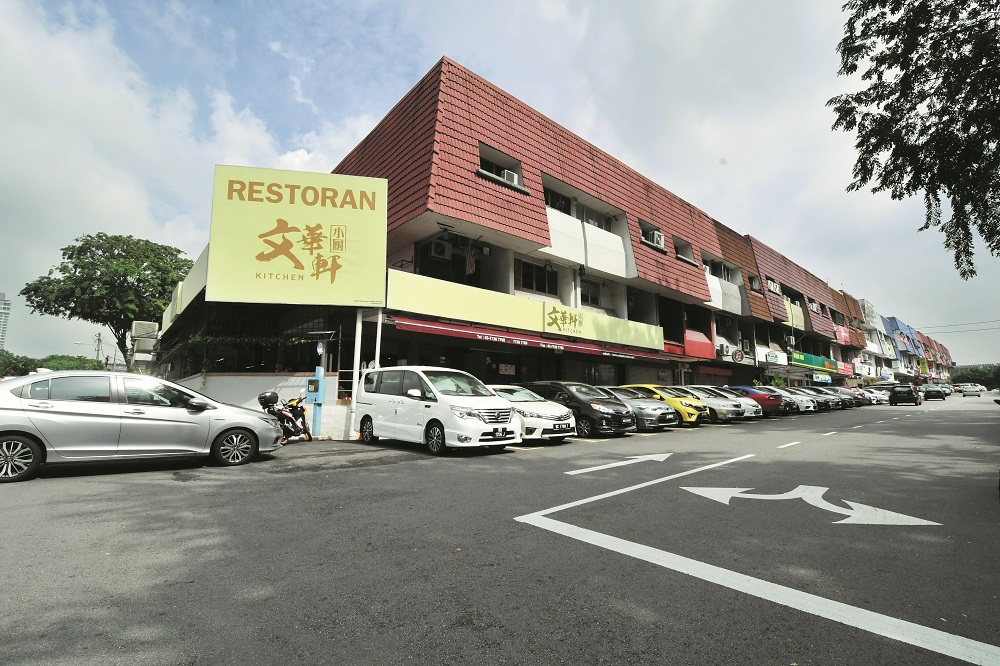 Damansara Kim's close proximity to the TTDI MRT station is a contributing factor.
See from Metro Homes concurs, noting that property prices will remain stable here. He adds that some homebuyers would like the large land area size of terraced houses in Damansara Kim (typically ranging from 1,500 sq ft to 3,500 sq ft) compared with other newer townships that have smaller land sizes.
"Potential for further growth will be limited but any price drop is unlikely," says See.
Meanwhile, Soon hopes that parking around the shoplots could be improved, adding that KPJ Damansara will continue to press for a multi-storey car park to be built, despite opposition from nearby residents.
This story first appeared in the EdgeProp.my pullout on Sept 13, 2019. You can access back issues here.