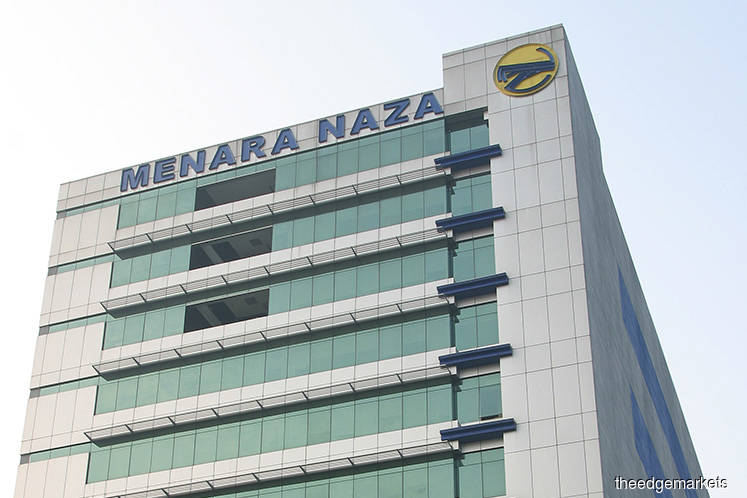 KUALA LUMPUR (Sept 13): Naza Quest Auto Sdn Bhd and Maran MP Datuk Seri Dr Ismail Abdul Muttalib had agreed at the High Court here today to the forfeiture of 1Malaysia Development Bhd (1MDB)-related assets by the Malaysian Anti-Corruption Commission (MACC).
Naza Quest's lawyer Md Yunos Sharif said he wants consent judgment to be recorded with criminal or civil liability on the company following its agreement to hand over the amount of RM269,662.
MACC deputy public prosecutors Allan Suman Pillai and Maziah Mohaide confirmed the consent judgment. High Court Judge Mohd Nazlan Mohd Ghazali had subsequently recorded the consent judgment.
Pillai said Ismail, who was not present at court today, is not contesting the forfeiture following his letter dated June 24, 2019.
Pillai said Ismail is also not contesting the gazette of the forfeiture notice.
Justice Mohd Nazlan had subsequently recorded the forfeiture of RM100,000 from Ismail.
Besides Naza Quest and Ismail, Justice Mohd Nazlan also fixed hearing dates for another three related entities, namely Habib Jewels Sdn Bhd, Sarawak United Peoples' Party (SUPP) and Umno Kedah.
Lawyer Gooi Yang Shuh represents Habib Jewels, while Wendy Yeong is the lawyer for SUPP. Haslina Lily Mohamad Redzuan represents Umno Kedah.
Justice Mohd Nazlan fixed Nov 5 as the hearing date for Habib Jewels. The hearing dates for Umno Kedah and SUPP are on Nov 13 and 22 respectively, he said.
The judge fixed the hearing dates after Pillai told the court that the notice for forfeiture had been gazetted on the three entities and that there were no third party claimants.
Justice Mohd Nazlan reminded Pillai to amend the notice on Umno Kedah and SUPP to include office bearers of the parties.