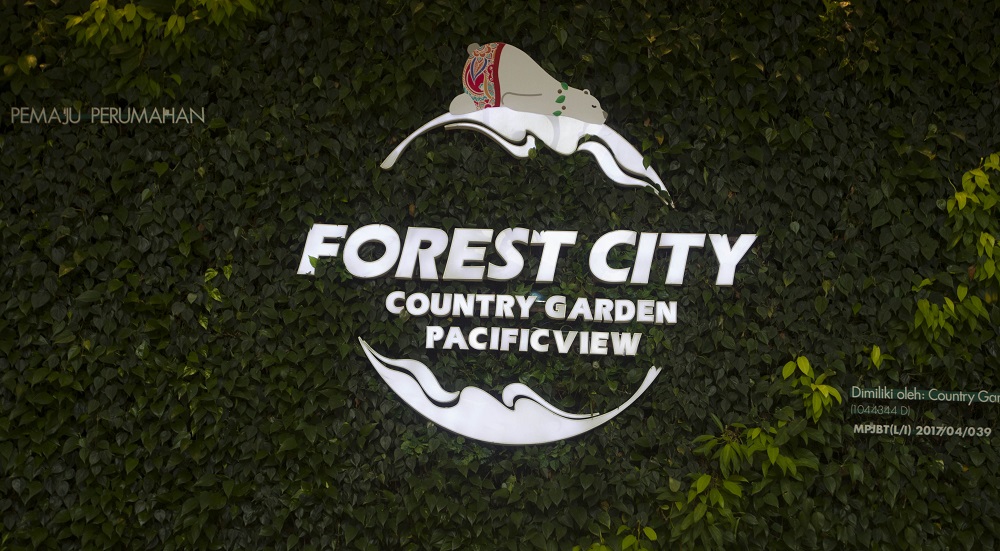 KUALA LUMPUR (Sept 13): With the social and political problems plaguing Hong Kong in recent months, it has been reported that more Hong Kong people are buying homes in the Forest City (pictured) development in Johor.
According to a Reuters report, property consultant Bruce Lee said Hong Kong purchasers have "poured into" Forest City, buying 800 units there since June.
Records show that just 200 units were purchased by Hong Kong people "between then and 2016, when sales began".
The same report also stated that "authorities in Malaysia, Australia and Taiwan" have registered "spikes" in migration inquiries.
Malaysia is a draw owing to the cheaper prices while Taiwan is also well liked as it is "culturally similar to Hong Kong".
The mega Forest City project is developed by China's Country Garden Holdings Co Ltd.
Reuters also reported in June that territory's rich "were shifting their fortunes to places like Singapore".
It now reports that "middle-class families are checking out cheaper alternatives" in foreign shores.
Earlier this week, Housing and Local Government Minister, Zuraida Kamaruddin announced that Putrajaya is looking at organising a Home Ownership Campaign (HOC) either in China or Hong Kong, to attract Chinese buyers to invest in the local property market.
Zuraida said only high-end homes would be sold to these investors.
"I was thinking that we could organise this HOC campaign (in China or in Hong Kong) ... (because) it is cheaper to buy a house here.
"I went to one flat of 250 sq ft worth RM3 million in Hong Kong, and said even a minister cannot afford to buy property in Hong Kong," she was reported saying.
She also revealed that there are currently about RM100 billion worth of unsold high-end projects in the country.
Zuraida also later clarified that the HOC for buyers in Hong Kong and China would not neglect the welfare of Malaysian citizens.
"We are only talking about those houses that cost RM1 million and above. If I ask developers to reduce the price to RM200,000, it would be impossible," she said.
Meanwhile, The Consumers Association of Penang (CAP) is concerned about Malaysian developers trying to attract Hong Kong property buyers in the country.
"Encouraging foreigners to acquire properties here have undesired impacts such as causing property prices to skyrocket because of demand, aggravating the current shortage of land, and causing an increase in the cost of living," CAP president Mohideen Abdul Kader said earlier this week.
"With RM3 million, a Hong Kong resident is able to buy an almost 2,000 sq ft luxurious bungalow in Tanjung Bungah and that is almost 11 times the size of Hong Kong's 178 sq ft micro-home," Mohideen said.
For the typical Hong Konger, it is all about the future.
"People like me in their 40s and 50s, we think about our child," a Hong Kong property investor named Lee told Reuters.
"We want a back-up home, a better place to live. At least if something bad happens, they have a back-up plan, an exit plan," she said.