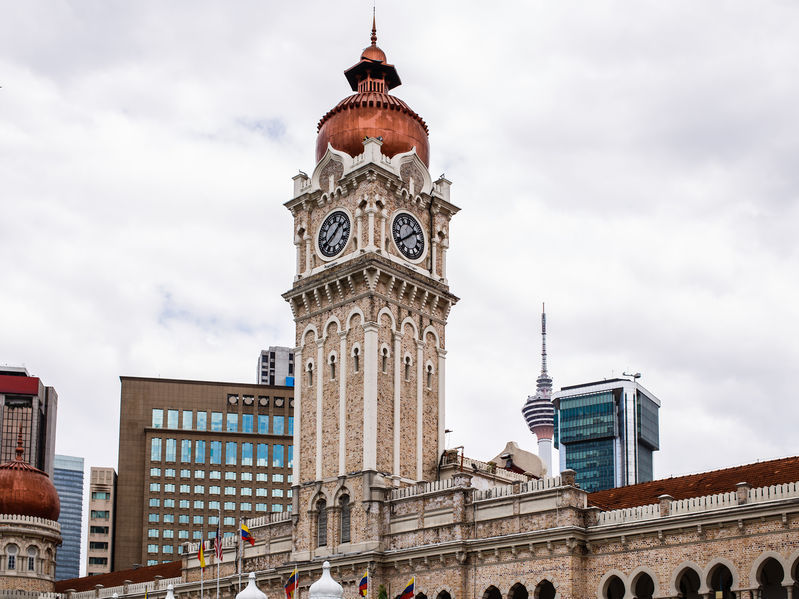 KUALA LUMPUR (Sept 19): For 42 years he laboured faithfully in government service, sometimes during the wee hours of the morning, always on standby and hardly taking a day off. Yet, his wish for a simple low-cost home eluded him.
Velliah Kunasegaran's last drawn salary as a caretaker of the historic Sultan Abdul Samad clock tower fronting Dataran Merdeka was RM2,700, reported Free Malaysia Today today. To rub salt to the wound, his long-awaited promotion came only two weeks before he was due to retire in 2016, and it came along with a raise of only RM10.
Since 2014, he has sent in several applications to purchase a low-cost home from Kuala Lumpur City Hall, but until today, it has come to naught.
"I am ashamed," said Kunasegaran, who presently stays with his son in Genting Klang.
"I worked so hard for the nation and only ask for a little in return, but they can't even give me that."
Back in 1975, when Kunasegaran first took on the job, he took home a monthly salary of RM146.
In the early years, there were five of them, but after 1999, only he was left to ensure the iconic clock stood the test of time.
His duty entailed him to be on standby, even when he was on leave. Long vacations with his family were not possible. About nine times in a year, before every official function, he would clock in at 3am to ensure the timeless timepiece ticked without a hitch.
"Once, I was called to report for duty at midnight and I went because I wanted to help them," he recounted.
Sometimes he had to literally work around the clock and make do with sleeping in the clock tower.
In recognition of his excellent service, Kunasegaran had clocked up seven awards.
Yet, his former colleagues got promoted much earlier, with increments of RM90.
"I got promoted just two weeks before I retired and a RM10 raise. How is this fair?" Kunasegaran lamented.
"I was upset with the raise they gave me," he told the news portal. "I complained to the Department of Survey and Mapping Malaysia (Jupem).
"Did my 42 years of service, where I took care of a national heritage, deserve only an increase of 80 sen a month? Even my grandchildren wouldn't want it."