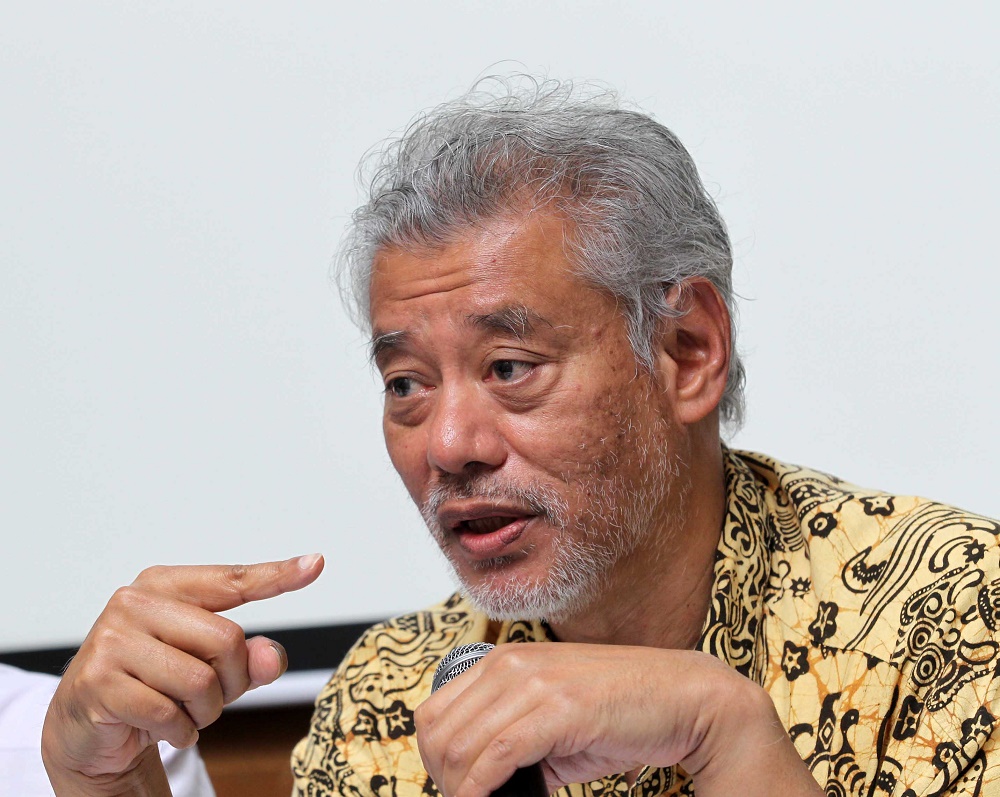 KUALA LUMPUR (Sept 19): Prominent economist Professor Dr Jomo Kwame Sundaram has urged the federal government to reopen the question of cancelling the East Coast Rail Link (ECRL) mega infrastructure project, following 1Malaysia Development Bhd (1MDB)-Tanore trial key witness Datuk Amhari Efendi Nazaruddin's statements that the project was mooted to bail 1MDB out.
He was speaking to reporters on the sidelines of a public forum held by the Institute for Democracy and Economic Affairs (IDEAS) here today, when he said the government is now presented with a huge opportunity to reopen the question of whether to proceed with the project, which he said would be a "white elephant".
"The government had relaunched ECRL, before Datuk Amhari's disclosure last week.
"All my position [against the ECRL] in the past has been based on publicly available information. But now we have a very important disclosure about the circumstances under which the ECRL was hashed out. Nobody has refuted that and certainly [senior lawyer] Tan Sri Muhammad Shafee Abdullah, in interrogating the witness, did not fundamentally challenge the statements he made," said Jomo, who has been a strong critic against the mega project that was originally slated to cost RM81 billion.
Following renegotiations by the Pakatan Harapan government, the cost has now been revised to RM44 billion.
"The whole project was intended basically for fundraising. To cover up. Datuk Amhari's testimony was quite clear. It was quite clear what the whole scam was about ... I think that forces this country to take very seriously what the ECRL was about," he said.
Jomo said the federal government must therefore not be complacent in continuing to cover up what the previous government, or at least its leaders, was trying to do with public funds.
This is especially so as he believes there will be a "permanent albatross" on the Malaysian economy, as the government will have to continue subsidising the railway, unless it is built to be left unused, which defeats the purpose.
"I think we now have a huge opportunity to reopen the whole question. I do believe this is the time when we should not commit ourselves. It is not a trivial amount.
"I am sure President Xi Jinping, who has been very tight, strict about corruption in China, will not want to be associated with any kind of corruption — international corruption — which will also destroy the reputation of the Belt Road Initiative," Jomo said.