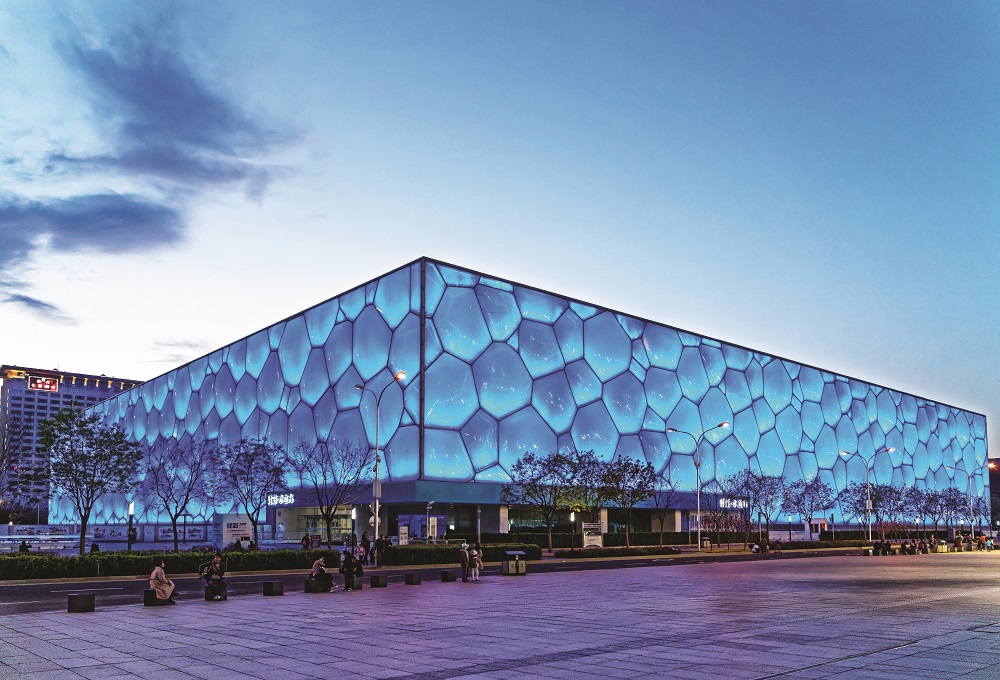 Environmental issues are becoming more pressing these days as humanity tries to address the problems plaguing Mother Earth. With the high volume of carbon emissions stemming from the building industry, architects are now occupying the driver's seat in the fight to save the environment.
Architecture can contribute in a big way to create a liveable environment in the urban sprawl using the latest technology, and German-born architect Chris Bosse has a large say in how this can be done.
Bosse was a key designer of China's Beijing National Aquatics Centre, also known as the Water Cube. Currently based in Sydney, Australia, he is a co-founder of and director at Laboratory for Visionary Architecture (LAVA) that oversees Asia Pacific operations. He is also an Adjunct Professor of Architecture at the University of Technology Sydney (UTS).
Learn from nature
Global warming, as well as land and water pollution are major headaches in the 21st century. "An additional two billion people will require housing with a necessity for efficient, sustainable, and creative solutions. Sustainability is not a question of ecological outlook, but sheer necessity," Bosse tells EdgeProp.my.
He believes that architecture has to serve people and reflect the society it is in. The way people live, work and communicate is changing radically, yet mainstream architecture is still widely based on outdated technologies, Bosse says.
"The solution is there right before us — nature. Nature has optimised its systems and processes. Its principles don't change, but it can adapt quickly when environments change," he says.
And technology plays an important role in trying to make use of nature's wisdom. "Technology has transformed the way we think about space, and the way we create it. It is the vehicle that allows architects and designers to redefine or renegotiate the way we live our day-to-day lives — the spaces we inhabit, and more precisely, how we experience them.
"It's not just a tool that helps do things digitally. It should enable you to generate a new environment," he explains.
Bosse is keen to share his ideas on merging man, technology and nature to create synergy in the urban environment during the Indoor Design Conference 2019 (IDCON 2019). Co-organised by Panasonic and Gain City, IDCON 2019 will be held from Sept 27 to 29 at Samanea Home Living Centre in Glo Damansara, Kuala Lumpur.
He hopes to "cross-fertilise" ideas and experiences at the event so that people learn from each other, and audiences are stimulated to think about how design can transform the way we live.
Bosse will also be sharing insights into how geometries in nature create both efficiency and beauty, and what architecture can learn from nature in the areas of structure, material and building skin.
Q&A with Chris — Architecture and sustainable building design
What is your philosophy in building design?
LAVA's creative process for all our projects, big or small, is: Mankind, Nature and Technology.
Humans are at the centre of everything we design, whereas nature is our inspiration for form, structure and sustainability as well as wellbeing. For us, nature holds all the answers.
Think of a tree that filters the air, filters water, produces oxygen, and is self-generating. It carries leaves and fruits, a multiple of its own structural weight. Think of a coral reef where thousands of species thrive in coexistence with each other and the elements, air, water and sun.
For technology, computation allows people to simulate natural behaviour, such as growth and adaptation of species. It is often misunderstood as superficial mimicry, but the potential is in understanding the principles behind nature, not only the appearance.
We live in a world where things change rapidly and often, the cheapest and less innovative is the choice of the day. Researching, testing, applying, and even failing, are all necessary steps to a better future. Innovation doesn't happen overnight, but the consequences are enormous for our future.
What is your definition of a sustainable building?
Sustainability is multi-dimensional. It is not only about the fundamentals of conservation, renewal and maximisation of resources. Sustainability has to be looked at beyond just energy consumption. Moreover, sustainability is certainly not about the application of fancy technology on the outside but about developing a building from the inside out.
More broadly, sustainability exists at functional, structural and social levels. Think of future-proofing, adaptability, flexibility and inclusivity. Our vision is to design buildings that are open, versatile, adaptable and reactive to external forces, contemporary times and changing needs.
An important example of a sustainable building design are the building envelopes — no building skin today approaches the performance of the biological world. The traditional curtain wall is passive, lacking the power to adjust to the fluctuating external environment. But like a skin of a snake or a spacesuit for a new environment, the facade of the future can react to the environment, temperature, humidity and air pressure, and can have embedded layers of technology and sustainability, saving water, producing energy and communicating information to occupants inside the building as well as to the outside world.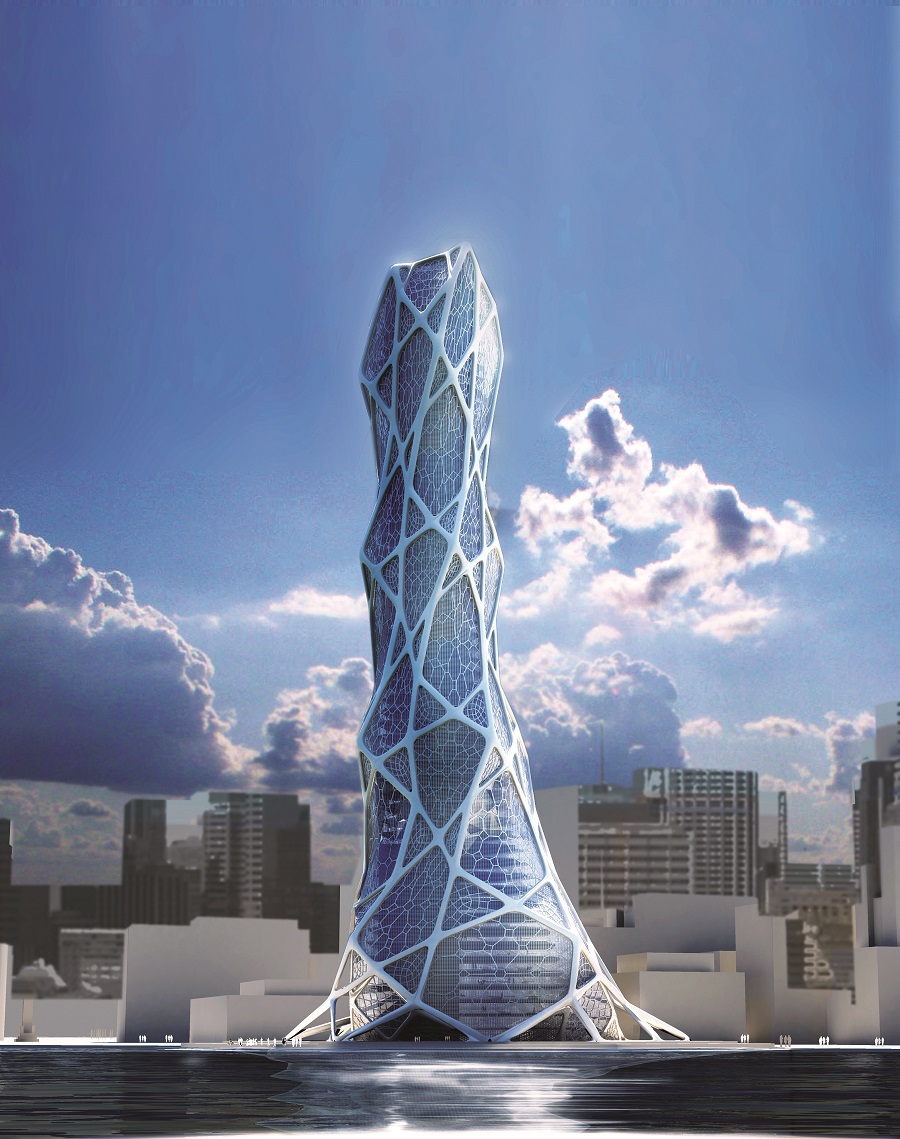 How can one achieve both aesthetic value and sustainability of a building?
This can be achieved through basing the design on naturally evolving systems, such as bubbles, spider webs and corals. These geometries in nature create both efficiency and beauty.
They generate new building typologies and structures — such as membranes, minimal surfaces, inflation/pneumatic structures, branching, adaptive structures, cellular structures and evolutionary structures.
By combining digital workflow, nature's structural principles and the latest digital fabrication technologies we build MORE WITH LESS: more architecture with less material/energy/time/cost.
What are you working on currently, and what is your next goal and aspirations?
LAVA projects currently under construction include a university master plan and headquarters in Riyadh, mixed-use projects in Berlin, Ho Chi Minh City and Hangzhou. We have a number of large-scale projects coming up in Vietnam — a new 16ha Central Park in Ho Chi Minh City, and we just built an eco-kindergarten.
My goal for the next 12 months is to increase exponentially, not necessarily in size but in speed and in progress. The prediction is that all inventions in the world will be reinvented in the next decade. So, there will be more inventions than there has been in the history of humankind!
This story first appeared in the EdgeProp.my pullout on Sept 20, 2019. You can access back issues here.