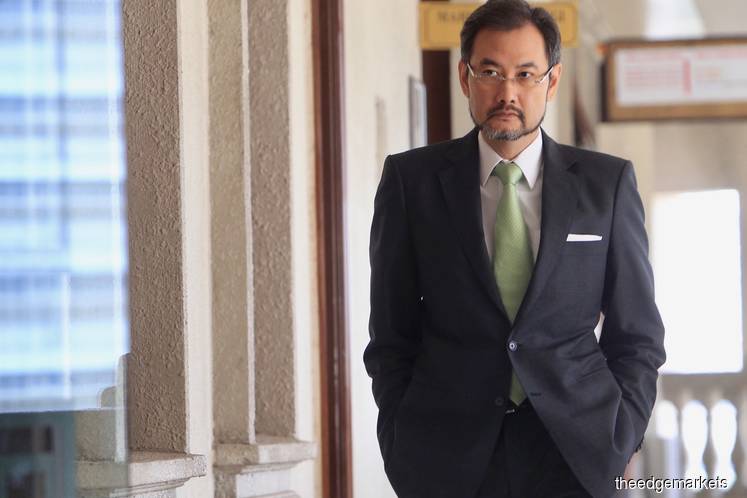 KUALA LUMPUR (Sept 24): Former Terengganu Investment Authority (TIA) chief executive officer Datuk Shahrol Azral Ibrahim Halmi received RM70,000 from Low Taek Jho to speed up TIA's issuance of RM5 billion bonds in 2009, the High Court was told today.
Shahrol, who is the ninth prosecution witness in the 1Malaysia Development Bhd-Tanore (1MDB-Tanore) trial, testified that the RM70,000 was used to pay the fee to increase TIA's issued and paid-up capital.
During his testimony, Shahrol said TIA's authorised capital had to be increased from RM100,000 to RM1 billion to comply with one of the requirements by the Ministry of Finance (MoF) in order to receive a federal government guarantee for its RM5 billion bonds issued in 2009.
He confirmed receiving the RM70,000 after asking Jho Low about the fee.
"I wanted to repay Jho Low the money, but Jho Low said 'later, later'.
"I spent the money on charitable purposes," Shahrol added — according to him, he used the money to sponsor orphans to watch a performance in Istana Budaya.
This was revealed before Justice Collin Lawrence Sequerah during Shahrol's examination-in-chief by appointed public prosecution Datuk Seri Gopal Sri Ram.
Shahrol, who is testifying against former prime minister Datuk Seri Najib Razak in the trial, was reportedly the person who bulldozed the issuance of TIA's RM5 billion bonds despite resistance from its shareholder — the Terengganu state government.
Earlier, he testified that Jho Low, who was one of TIA's advisers, gave an "aggressive deadline" for the bonds issuance.
The bonds were issued in May 2009, and in the same year, the federal government took over TIA from Terengganu and renamed it 1MDB.
Najib is currently facing 25 criminal charges over the alleged embezzlement of funds from 1MDB. Shahrol's testimony continues at 2.30pm.