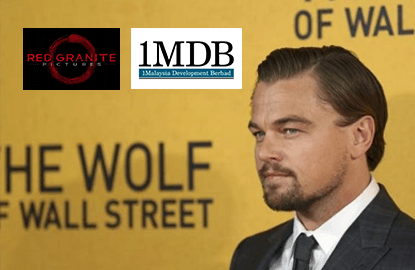 KUALA LUMPUR (Sept 26): Senior deputy public prosecutor (DPP) Datuk Seri Gopal Sri Ram produced a document showing that Red Granite Productions Inc had received US$10.17 million (RM42.62 million) from Good Star Ltd, a company linked to fugitive businessman Low Taek Jho, during the examination-in-chief of the ninth prosecution witness Datuk Shahrol Azral Ibrahim Halmi.
Shahrol, who was the former chief executive officer of 1Malaysia Development Bhd (1MDB), was asked by the senior DPP whether he had come across Hollywood production house Red Granite during the course of the exposé on 1MDB.
"Yes, from the media reports. Red Granite was the producer of 'The Wolf of Wall Street' and Red Granite was using money that was allegedly siphoned from 1MDB," replied the witness.
Sri Ram then produced a document dated Sept 10, 2012, which showed that the production house received money from Good Star's RBS Coutts account based in Zurich, Switzerland.
"This document confirms US$10.17 million went from Good Star to Red Granite. The sole member is Riza Aziz," said Sri Ram, referring to Riza Shahriz Abdul Aziz.
"That is Datuk Seri Najib's stepson," replied Shahrol, although he said that he had never seen the document.
The senior DPP also produced a document which showed that Riza Aziz is the sole director in Red Granite.
During yesterday's proceedings, Shahrol confirmed his instruction to divert US$$700 million to Good Star, from the US$1 billion that was supposed to go into the joint venture company between 1MDB and PetroSaudi International Ltd (1MDB-PSI Ltd).
The witness said he had done so as PSI said Good Star was its affiliate, although he now knows that the company was actually owned by Jho Low.
The US$10.17 million transferred to Red Granite corresponds with one of the money laundering charges against Riza, who is facing five charges for laundering a total of US$248.17 million belonging to 1MDB, between April 12, 2011 and Nov 14, 2012.
The diversion of the US$700 million was a source of contention between the board of directors and management of 1MDB in October 2009, causing chairman Tan Sri Mohd Bakke Salleh to scold the entire management of the company — including Shahrol and 1MDB business development director Casey Tang Keng Chee.
Bakke subsequently resigned from the board on Oct 19, 2009.
Shahrol is testifying in the 1MDB-Tanore trial, where former premier Najib is facing 25 charges of money laundering and abuse of power in relation to billions of ringgit in funds that purportedly originate from 1MDB.
The Edge is reporting the proceedings of the 1MDB-Tanore trial live.