Strategically situated in Kuala Lumpur's southern corridor, Sri Petaling was first developed in the 1980s. It is today a mature suburb where amenities abound.
During the late 1990s to late 2000s, new highways were built such as the Middle Ring Road 2, the Shah Alam Expressway (KESAS), Sungai Besi Expressway and the Maju Expressway (MEX) which together with the existing Kuala Lumpur-Seremban Highway formed a comprehensive transportation network for Sri Petaling.
The neighbourhood also saw the completion of the Sri Petaling LRT station in 1998.
Excellent connectivity has given Sri Petaling a big lift as one can easily access all of the Klang Valley. Key locations such as KL, PJ and Putrajaya are less than half an hour's drive away.
Sri Petaling has become a hot spot for homebuyers and real estate investors, especially those wanting a place that is close to KL city centre minus the hustle and bustle.
Properties in Sri Petaling have recorded consistent value growth. Take non-landed homes for example. Data from the National Property Information Centre showed that the average transaction price of these homes have climbed since the 1990s.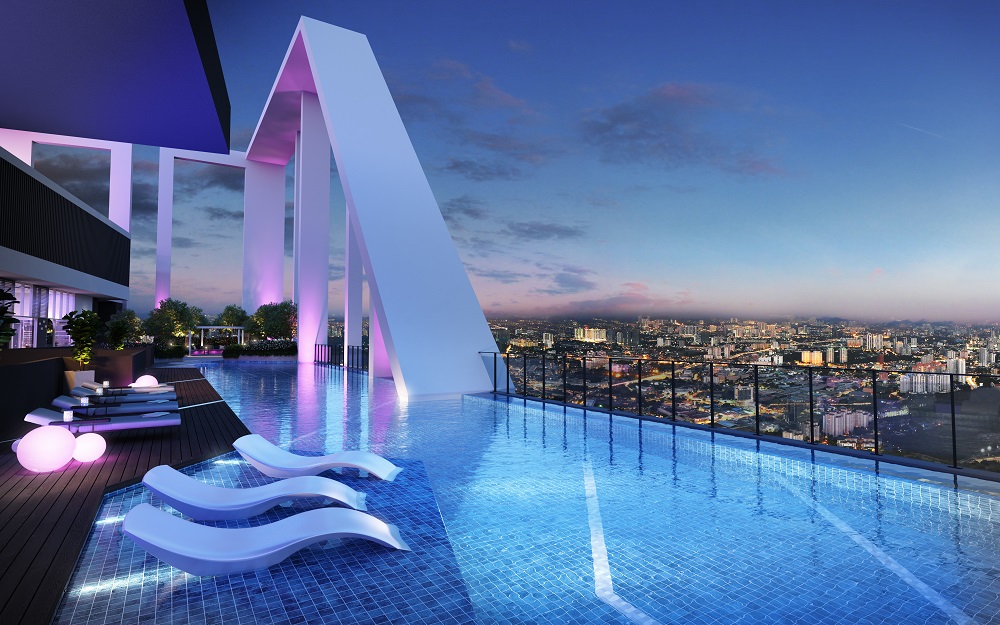 From the RM119 psf recorded in 1991 to 1995, the average transacted price in the area has registered 206% growth to RM364 psf in the 2016 to end-September 2019 period.
The average selling price of new projects in Sri Petaling and in neighbourng areas such as Sungai Besi has already breached RM600 psf with some projects selling as high as RM770 psf.
Reaching greater heights
Sri Petaling is poised for greater heights with its proximity to some of the most exciting mega developments in KL's southern corridor: Bandar Malaysia, Tun Razak Exchange, Merdeka 118 and Bukit Bintang City Centre.
Coupled with the upcoming Sungai Buloh-Serdang-Putrajaya MRT line, the neighbourhood is expected to enjoy spillover from these world class financial districts.
Through the second MRT line, expected to be fully operational by July 2022, Sri Petaling will enjoy enhanced connectivity.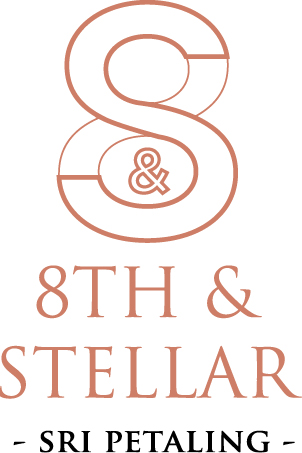 The proposed Bandar Malaysia South MRT Station is only two stations away from the Taman Naga Emas MRT Station situated a few kilometres from Sri Petaling. Residents here can reach home within half an hour if they work in the city centre.
The asking price for condominiums in Sri Petaling can go as high as RM600 psf which still offers decent growth potential in view of its infrastructure, scarcity of land and rising housing needs in the Klang Valley.
There are some 1.78 million people living in KL as at end-June this year, according to the Department of Statistics Malaysia. The number is estimated to hit 1.98 million by 2025.
Sri Petaling will become increasingly popular among homebuyers and investors which in turn will support the appreciation of property values.
First of its kind
Interested to own a home or property in Sri Petaling? Chin Hin Property Development has introduced a first-of-its-kind mixed development in Sri Petaling called 8th & Stellar that comprises an office tower, retail shops and 660 units of apartments and duplex lofts.
It offers homebuyers all the amenities of Sri Petaling and the long-term growth of the area at an attractive price from RM600 psf.
Instead of going high density, the developer has crafted a mid-rise project surrounded by landed homes with only 600 units, giving owners greater capital appreciation potential.
Another feature of 8th & Stellar is its location, where the commercial district of Sri Petaling is a stone's throw away, allowing one to enjoy all the conveniences without the congestion.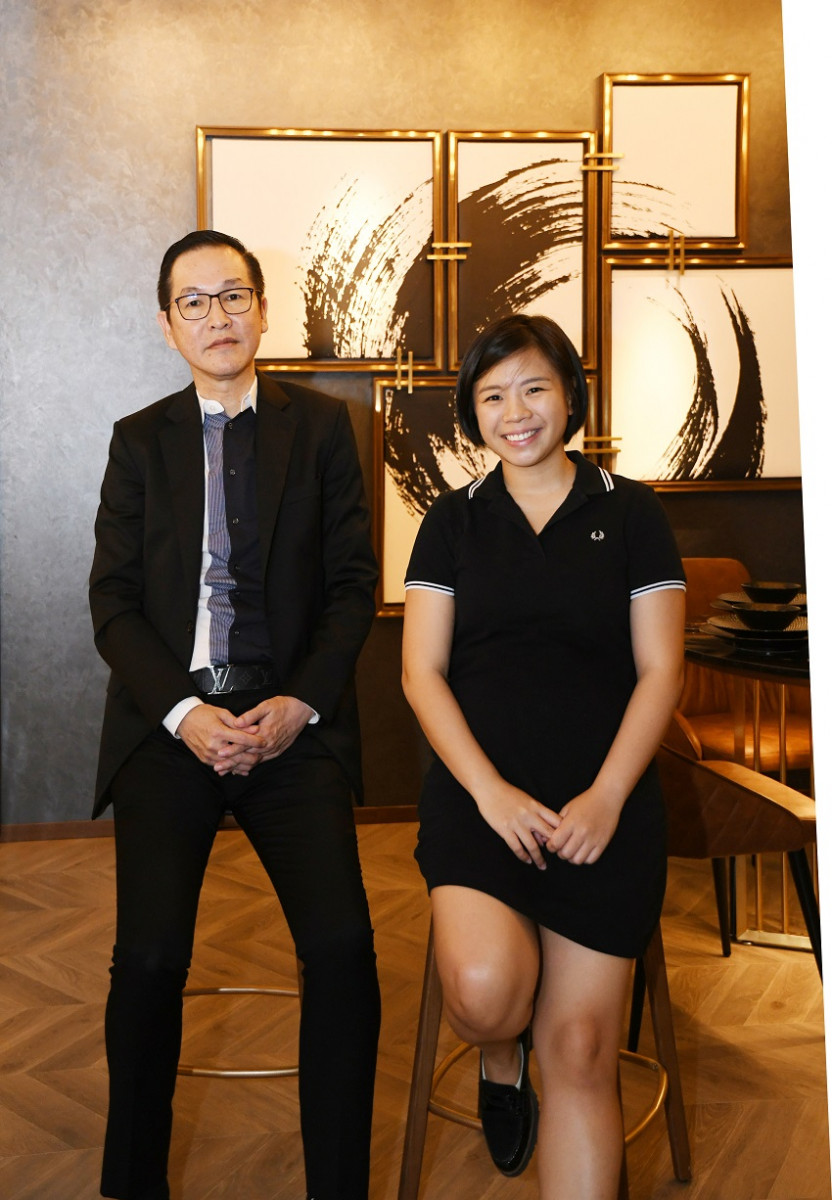 The Taman Naga Emas MRT Station is also 700m away and the developer will propose to the authorities to construct a covered walkway from the project to the MRT station to provide seamless and safe connection.
The office tower will be the first Grade A office in the area and three companies under the Chin Hin umbrella, namely Chin Hin Group Bhd, Chin Hin Group Property Bhd and
Solarvest Bhd will be taking up about 70% of the 120,000 sq ft net lettable area.
This will bring vibrancy to the area with professionals working and living here, making the homes attractive to owner-occupiers and investors, hence the future value appreciation and rental yield are assured, says chief operating officer Shelly Chiau.
"Notably, the homes at 8th & Stellar are designed to cater to a wide range of buyers, including professionals and multi-generational families. For instance, there is a dual key feature in the serviced apartments and three-generation facilities which are perfect for those who wish to live with their parents," she adds.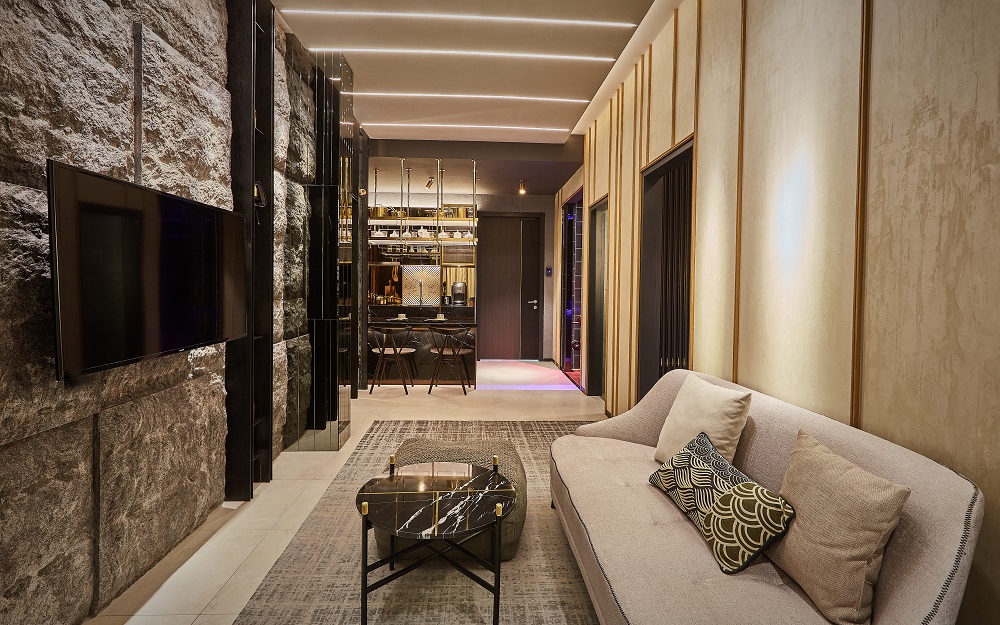 Meanwhile, Chin Hin Property Development managing director Datuk Yeo Chun Sing added that the developer takes 8th & Setllar's success and sustainability to heart and is working tirelessly to ensure every aspect of the project is taken care of, particularly its lifestyle offerings.
"We have partnered with Melody Kindyland, an established early childcare and children education provider in Penang and invested about RM1 million to set up a 6,000 sq ft kindergarten in the project, which is probably the first of its kind in a high-rise residential project," he says.
There will also be a 10,000 sq ft gym, a lounge, a co-working space and F&B outlets in the corporate tower.
"As opposed to just bringing in the operators, we believe in long-term partnerships with them as this will ensure the success and continuation of the businesses in the project," he shares.
With the first-of-its-kind concept, the project is poised to transform the landscape of Sri Petaling into a bustling place like Mont'Kiara and Bangsar South. "8th & Stellar aspires to serve as a catalyst to transform the entire area," Yeo offers.