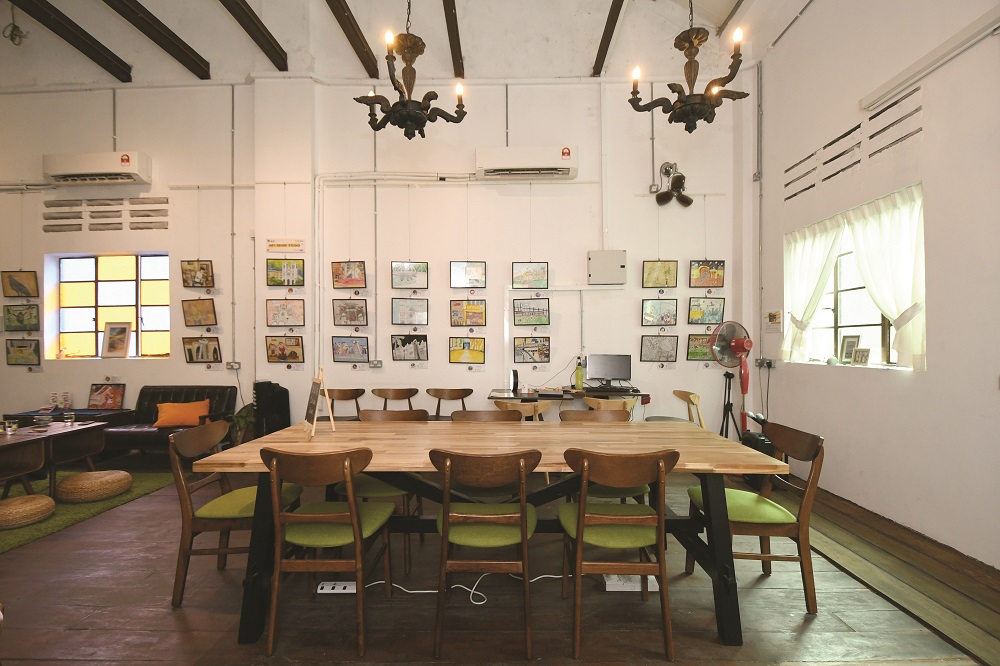 There are many ways to tell a story and Jomy Yow feels that the best way to convey the story of Klang is to let people experience it for themselves, by staying and working at Play! Klang Coshtel.
Inspired by the concept of co-working spaces and poshtels (upscale hostels), Yow and four friends who was each involved in different industries decided to set up their first "Coshtel" in the Royal Town and former capital of Selangor.
"Being the Royal Town of Selangor, Klang has so many stories to tell, but we are not going to do it by talking. What beats the fun of experiencing it?" said the 30-year-old who has travelled to over 40 countries and has now settled down in his birthplace.
As a degree holder from Taiwan majoring in cultural and creative industries, he understands the importance of integrating historic places and culture with modern marketing and branding to create vibrancy in an aging town.
"I have been to many countries and learnt some things about marketing tourist destinations. Some places are amazing with rich cultural value while there are others with less cultural or historical content but could still do well with the right marketing effort.
"These gave me ideas on how to promote Klang as we felt that the town's glorious past holds so much value and should not be ignored," Yow says.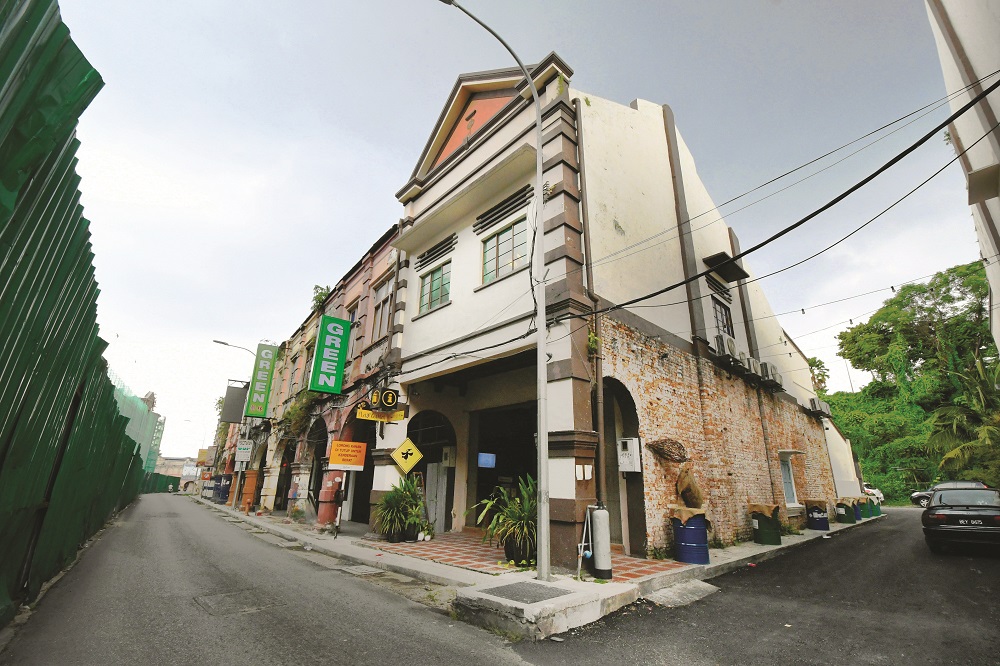 The team chose a pre-war shophouse to start their hospitality and F&B business. Other than co-working and accommodation, visitors could also drop by Play! Klang Coshtel for a cuppa or rent its space for events.
Despite the limited 18ft by 70ft available, the team turned three large rooms into dormitories with a total of 17 beds in choices of four beds, six beds and seven beds. Storage lockers for each bed occupant have been created under the staircase.
Leveraging the high ceilings, the four- and six-bed dorms with double-decker beds sport a minimalist look. The seven-bed dormitory has three decks with the highest deck offering one single bed. This, says Yow, is the favourite dorm of groups or families.
Each bed is laid with a premium mattress with bedding and a reading light as well as thick curtains to reduce noise and light.
"This is part of our brand positioning — to provide patrons with a luxurious yet affordable hostel living experience," says Yow.
Play! Klang Coshtel also features an information corner for guests. Yow and the team have designed and printed a travel map to introduce their list of must-go places in Klang.
Repurposing a pre-war building
Play! Klang Coshtel is located at Jalan Raya Timur in Klang old town centre around five minutes' walk to the popular Chong Kok Kopitiam and Klang KTM station.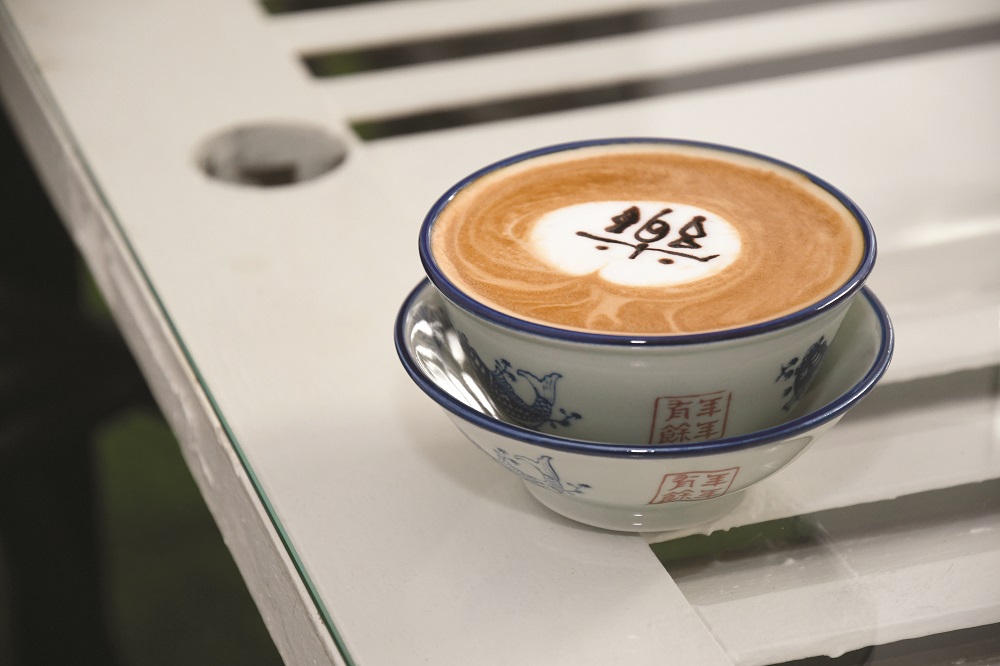 The two-storey shophouse holds around 110 years of history in what was once the busiest street in Klang.
According to Yow, shophouses on the street were built by Loke Yew — a well-known businessman and philanthropist during Colonial Malaya and this one was used as a hostel for Chinese migrants who worked at Port Swettenham (renamed Port Klang in 1972).
"To let people understand and appreciate Klang's history and culture, one must begin with Jalan Raya Timur," stresses Yow.
However, the two rows of shophouses on the street became mostly unoccupied and left to decay.
Nevertheless, Yow and his friends took on the challenge to retrofit the building to meet modern needs.
Every corner has its story
Every corner, wall and even the stairs were used to highlight unique aspects of Klang. For instance, the metal doors at the entrance are inspired by the Klang Railway Station that played a key role in opening up the royal town.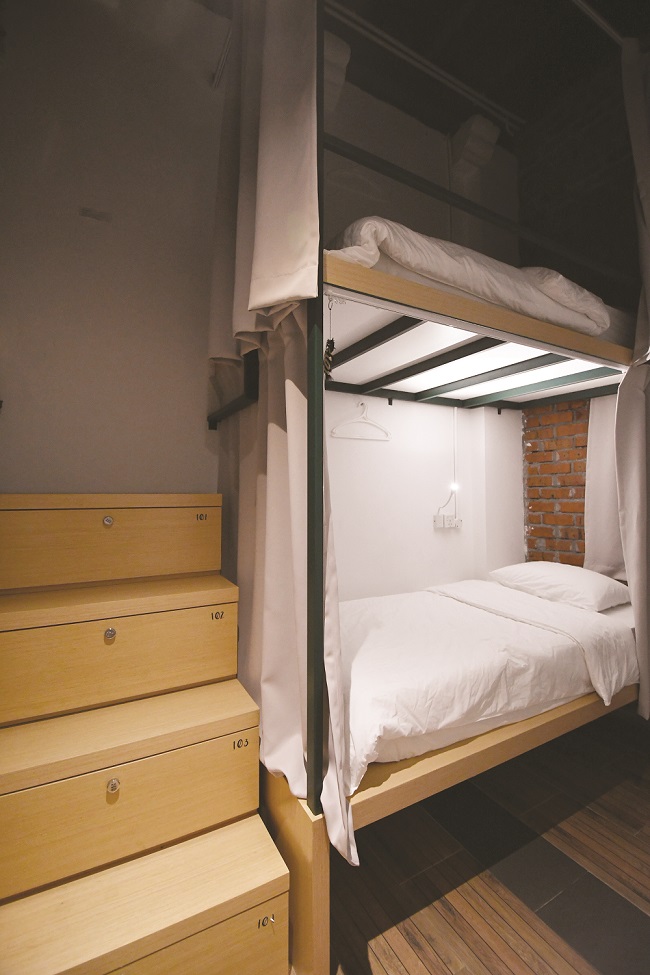 The open kitchen's modern hood and hob are paired with vintage wood and rattan kitchen cabinets filled with retro tableware. To symbolise one of Klang's signature dishes Bak Kut Teh, used clay pots have been recycled for potted plants in the kitchen. The kitchen now draws guests to stay awhile to share stories of their stay here.
"We serve simple Malaysian breakfast here — bread with kaya spread, half-boiled eggs and salted cream crackers with Milo. These are common Malaysian fare which many foreign tourists find interesting," he says.
Bringing in the crowd
Since it opened in August last year, Yow said Play! Klang Coshtel has done surprisingly well.
"During peak seasons, all the beds are fully booked. But tourism is a seasonal thing. In order to ensure revenue sustainability, we organise events and activities that draw people to this quiet part of Klang," he says.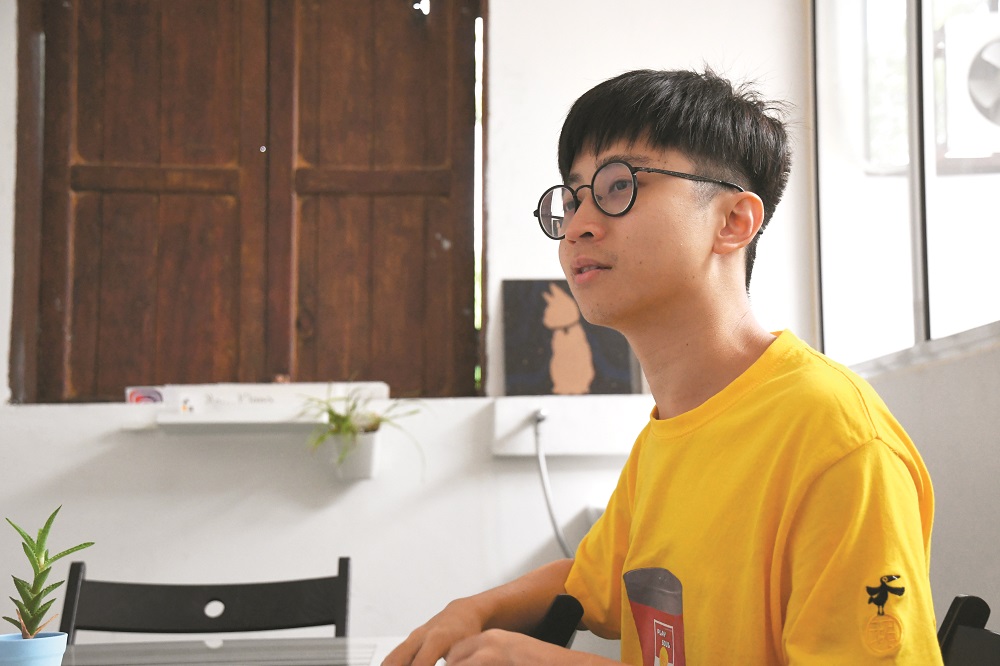 One was the Egg Cracking Festival on May 25 this year which attracted over 2,000 people to the coshtel. The event also gathered local artisans and craft makers who participated as vendors at the pop-up stalls.
Yow hopes such events could spur the growth of the local cultural and creative industry while attracting the younger generation to stay and appreciate the historical value of Klang.
This story first appeared in the EdgeProp.my pullout on Oct 4, 2019. You can access back issues here.