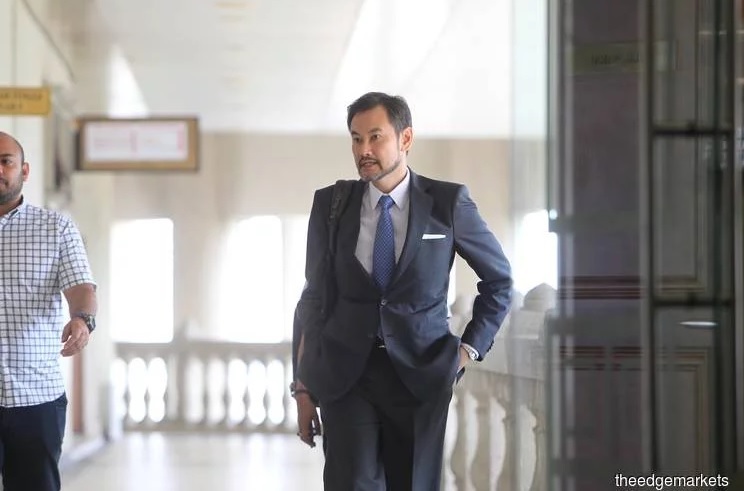 KUALA LUMPUR (Oct 7): Former 1Malaysia Development Bhd (1MDB) CEO Datuk Shahrol Azral Ibrahim Halmi said the initial public offering (IPO) of 1MDB Energy in 2015 could have been successful, if not for the negative publicity spread by the Opposition at the time.
During cross-examination by Tan Sri Muhammad Shafee Abdullah, the witness said the listing exercise would have saved 1MDB from its financial woes.
"We would have raised enough funds to cover the debts that were incurred. We could have gotten our RM1.37 billion security deposit back and used that money to expand the energy business.
"It would have been quite something and we would not have any of these cash flow issues. Bandar Malaysia would have proceeded. And TRX, which had just been completed, would have been completed in 2017," he said referring to two of 1MDB's projects at the time.
Shahrol said the total valuation of 1MDB Energy, which was later renamed Edra, was RM20 billion to RM25 billion in terms of market capitalisation, with the team looking to float a third of the value.
"So without the negative publicity, the IPO would have taken place," Shafee said.
"Yes," Shahrol said.
"And this country would not have suffered from the failure of 1MDB," the lawyer said.
"Yes," the witness said.
Following that, Muhammad Shafee suggested that the strategy of 1MDB Energy — consolidating all the independent power producers (IPPs) — had a positive impact on the restructuring of Malaysia's power sector.
The lawyer pointed out the renegotiation of the power purchase agreements (PPAs) with the IPPs, which he said was "lopsided" prior to 1MDB Energy entering the scene.
However, Shahrol said the Energy Commission (EC) was already looking at the renegotiation of the PPAs and could not say whether 1MDB Energy's plans had accelerated the EC's exercise.
"I can't say whether it was due to 1MDB or otherwise, but I believed that it was for the benefit of the country," the witness said.
Shafee also suggested that the profits of Petroliam Nasional Bhd (Petronas) was helped by the consolidation of IPPs, which had reduced the subsidies paid by the national oil major.
Shahrol said that the reduction of subsidies may not have been the sole contributor to the better performance at Petronas, but said it may have contributed.