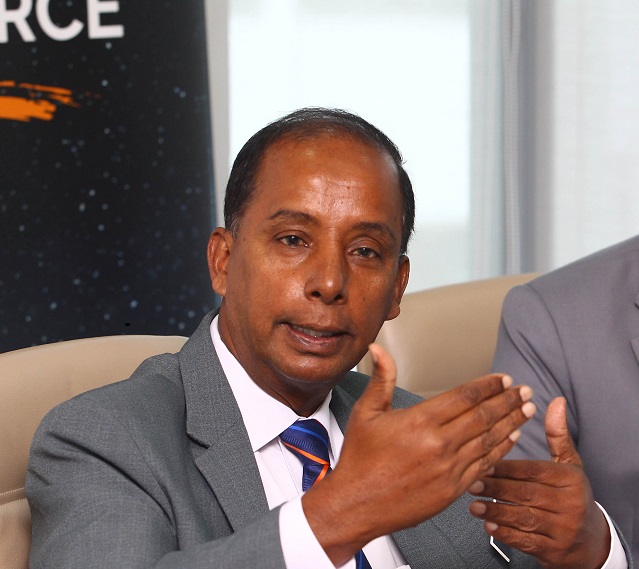 KUALA LUMPUR (Oct 9): Human Resources Minister M. Kula Segaran said today Utusan Melayu (M) Bhd employees, who will be retrenched at the end of this month, can apply for employment insurance system (EIS) coverage.
Kula Segaran told reporters at the Parliament lobby here today the ministry has not received formal notification on the planned employment retrenchment by Utusan Melayu, which publishes the Utusan Malaysia and Kosmo! newspapers.
"We have not got formal notification yet. They will normally make representation, under the law, they should also tell us that they want to retrench workers and all that. The ministry will go and find out more about it.
"I have to get proper feedback from Utusan Melayu's management and my department, but if it is true, I would ask the employer to reconsider, see whether others can rehabilitate the company.
"If the workers are retrenched, under the law, they can always make representation to the EIS. For six months, there will be some payment of their salaries. After six months, they should be able to get a job, there are more than 560,000 vacancies in the country," he said.
Earlier today, theedgemarkets.com quoting Utusan Melayu's circular to employees, reported that the company is ceasing operations today.
It was reported that in the circular signed by Utusan Melayu executive chairman Datuk Abd Aziz Sheikh Fadzir, Utusan Melayu said the company had undergone its most critical period in its 80-year history and business conditions had deteriorated after May 2018.
Utusan Melayu said the final working day for employees is today (Oct 9) while their employment would end on Oct 31 this year.