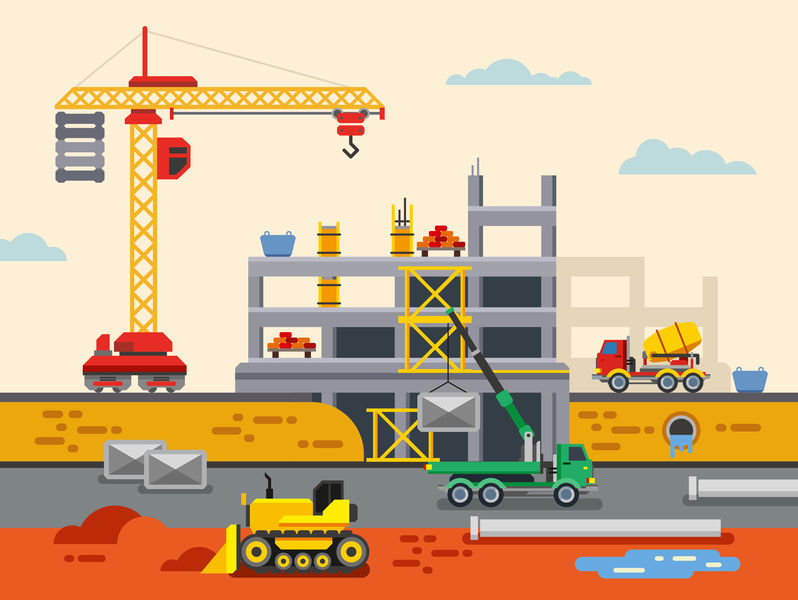 PETALING JAYA (Oct 11): With continuing external uncertainties and slow domestic growth, the construction sector in Malaysia is expected to be supported by on-going infrastructure development.
According to the Economic Outlook Report 2020 released by the Finance Ministry today, the construction sector recorded a marginal increase of 0.4% during 1H2019 and growth is expected to expand 1.7% in 2019, mainly supported by the civil engineering segment, particularly infrastructure-related projects.
In 2020, the construction sector is expected to grow further to 3.7% on account of acceleration and revival of mega projects as well as the building of affordable homes.
Investment in infrastructure works is estimated to boost the civil engineering segment. These include the East Coast Rail Link (ECRL), Mass Rapid Transit Line 2 (MRT2) and Light Rail Transit Line 3 (LRT3), electrified double track Gemas-Johor Bahru, Klang Valley Double Track (KVDT2) rehabilitation project, Central Spine Road, Pan Borneo Highway and the Coastal Highway in Sarawak,
Besides, new projects in the petrochemical and power plant segments could also spur on the construction sector. These projects including Pengerang deepwater Terminals (phase 3), Baleh Hydroelectric Dam and Sarawak Water Supply Grid Programme (phase 1).
The continuation of megaprojects such as the MRT2 and LRT3 will also boost the real estate and business services subsector and it is estimated to grow 7.6% in 2019, driven by demand for professional services, particularly legal, accounting and engineering.
In 2020, the subsector is forecast to grow 7.8%, supported by higher demand for construction-related services with the continuation of mega projects such as the ECRL and Bandar Malaysia.
The report stated that Malaysia is facing various challenges including global issues such as heightened trade tensions and uncertainties over Brexit persist.
Locally, concerns remain over the lack of affordable housing, the worsening condition of the environment and insufficient employment opportunities among graduates.